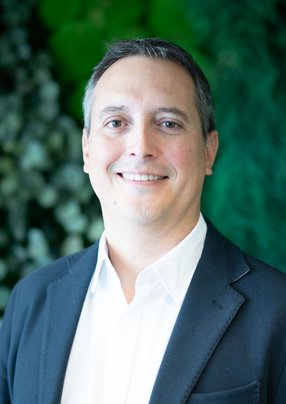 Reinhard Plaza Bartsch

Head of Supply Chain / Global Logistics Transformation
Building on a successful digital procurement transformation that has made many headlines over the years and has become a reference point in the procurement industry, Vodafone is now working on a radical overhaul of its physical supply chain operations for network equipment.
Reinhard Plaza Bartsch leads Vodafone's global network logistics transformation, a sizeable change programme that will reshape the way Vodafone manages demand and supply planning, as well as its logistics operations for its network infrastructure business globally. He is no stranger to big, company-wide transformations. Having been in supply chain roles at Vodafone for the past 15 years, he has been spearheading Vodafone's digital procurement transformation, which catapulted Vodafone's procurement operations to be a world-class benchmark across industries.
"The transformation of our planning and physical supply chain is just the next natural step for us in Vodafone. Building an ecosystem where we work with our partners to create end to end visibility and control of hardware deliveries and inventories across our whole infrastructure supply chain. This will enable us to proactively mitigate risk of disruption while allowing us to make much faster, accurate and cost-effective decisions to steer supply to support the growth of our network," explains Plaza Bartsch, adding that he aims to underpin this transformation by blending the best of technology with people. "We will follow a human centric approach when embedding digital in the way we run our business".
"If I look across industries – market conditions are rapidly changing. Supply chains around the world are being constantly challenged in the face of more frequent risk of disruption. Therefore the ability to control and steer your physical supply chain has never been more important and has become in many industries a real competitive advantage."
Increasing supply chain visibility
For Vodafone's logistics team, the next 12 to 18 months will involve increasing visibility across the supply chain and ensuring that change in ways of working gets well embedded in the organisation.
"This is a significant change programme and we are keen to get everyone on board. We want to make this change live and fluid for our people and ensure that everyone can personally grow as a result of this transformation," says Bartsch. "I see already with excitement how we start running demand and supply planning reviews. Our key supply partners are also actively engaging and becoming part of this new ecosystem."
Vodafone networks suppliers will also benefit from this transformation, they will gain much better visibility across Vodafone's supply plans and will be able feed into Vodafone planning to ensure any supply risks are proactively mitigated.
"Developing into roles that have much closer interaction with our partners and are driving robust and mature supply planning for Vodafone is a great development opportunity for our team. I think everyone in our logistics team is as excited as I am about the future."
Plaza Bartsch's perspective on future industry trends include the rising need for a more agile and self-stabilising supply chain, which he believes is only going to be possible by blending human innovation and the best that technology can offer.
As part of its transformation Plaza Bartsch aims to develop a control tower to connect all of its physical supply chain and manage the end-to-end flow of goods from manufacturing down to final installation. In addition, he foresees already in his plans to invest in a digital twin for the supply chain in order to model scenarios for the future, and render Vodafone more resilient to supply chain risks.
"It is quite an exciting time to be with Vodafone and working to shape the future of our supply chain," says Plaza Bartsch.
Read the full story HERE.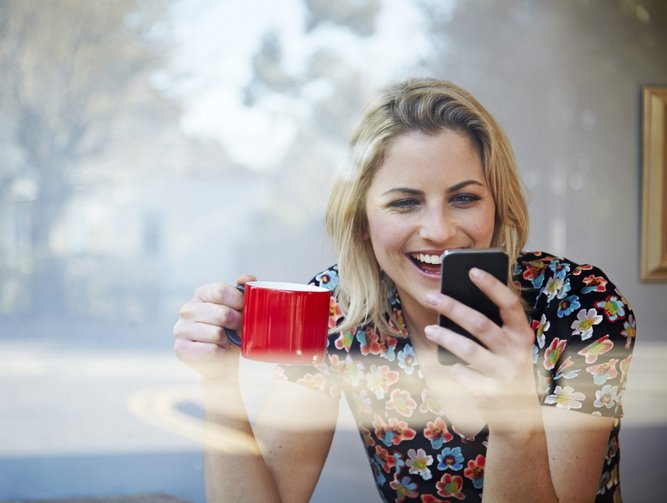 Vodafone Procurement Company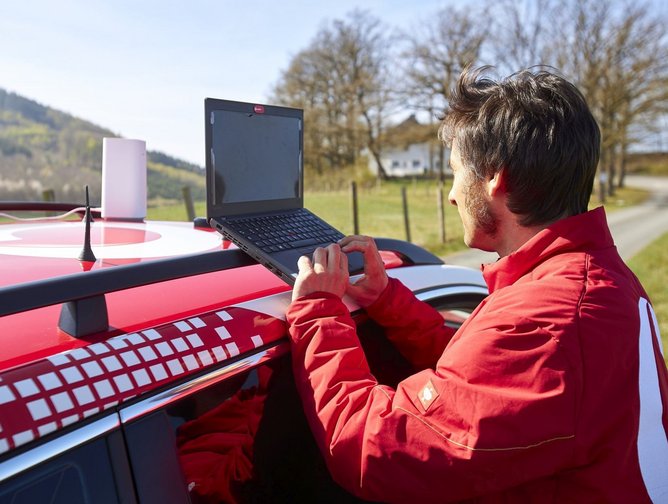 Vodafone Procurement Company
"Our digital journeys need to be absolutely frictionless. We do have traditional channels as well. But our digital touchpoints – our apps, websites, and user interfaces – are critical to our success."