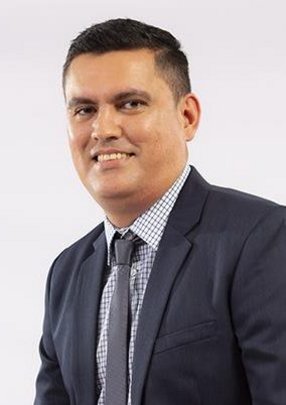 Vikash Prasad
Chief Technology Officer at Vodafone Fiji

Vodafone Fiji's Chief Technology Officer, Vikash Prasad, shares the motivations that drive him and the rules he swears by that help transform Fijian lives
With its many islands hemmed by crystalline waters that wash onto white sand and green-carpeted mountains, Fiji is a vista of immense natural beauty.
The archipelago, made up of over 300 islands and 500 islets, was formed as a result of volcanic activity over 150 million years ago. The two main islands of Viti Levu and Vanua Levu – which contain almost 90% of Fiji's total population between them – are the beating heart of the economy, with tourism accompanying minerals, sugar cane and fishing as one of its largest drivers, aiding Fiji in being one of the most developed economies in the Pacific.
Despite this, though, the reality of daily life on Fiji's islands belies the image most of us possess; it is a developing nation, after all – one that's still battling with the brutal blows inflicted by the COVID-19 pandemic on tourism and the economy. Pockets of rural Fijian communities still function day-to-day with just 2G or, if they're lucky, 3G connectivity, lacking the infrastructure needed to enhance this further for the time being.
But this is where Vodafone Fiji steps in. The company, which is "the main telecommunications player in Fiji" (with 85% market share), is committed to "enriching people's lives" and overcoming the obstacles currently plaguing the archipelago.
"When it comes to connectivity, we no longer treat it as a want, but as a basic need for customers now," establishes Chief Technology Officer (CTO), Vikash Prasad, "especially in a developing country like Fiji, where there's lots of people who still live in these rural or maritime areas."
Prasad joined Vodafone Fiji back in 2003, fresh out of university and brimming with enthusiasm. "Over the years, I have progressed from the graduate programme to an analyst role, then turned into an engineer, a team leader, and then into a manager. And now here I am in my current role as the Chief Technology Officer."
Just like his rise to the C-suite level of Vodafone Fiji, Prasad's ethos for innovation and development is to take things slow by planning in-depth beforehand and working diligently. "A life lesson that I live by is that we have to do things right the first time, and that what is right to do is not always easy. We need to put in the hard yards now so that we can reap the benefits of it in the future."
Now, this doesn't mean that Prasad's team has no room to make mistakes; instead, it means that, by investing time in the planning, research, design or training aspects of a task or process, the final result itself will be right the first time. This thread continues through every aspect Prasad oversees – particularly Vodafone Fiji's digital transformation. "It's always vital to have a good plan in place. If you have a good plan in place, you have the first part done."
But, in times where such a lot is changing and myriad obstacles sit in the way, how does Prasad maintain motivation to keep going, what inspires him?
"I love to do planning, I love to do designs – even if it's to do with personal things at home," he divulges. "One of the things that really motivates me is when you see your hard work come to fruition, when you deliver a project successfully, within the timeframe, within budget, within expectations."
There's also one motivation that sits close to his heart, and it comes directly from the customers themselves. "Especially when you go to areas where there are a lot of underprivileged communities and you deliver the product. They're happy to be able to use mobiles – that really delights all the customers."
Providing digital equality and equity to those who are underprivileged is a noble endeavour, particularly when the aim is to do so carefully and steadily to make sure it lasts for the foreseeable future. It's a good job Vikash Prasad is helping forge the way, then.
Read the full story HERE.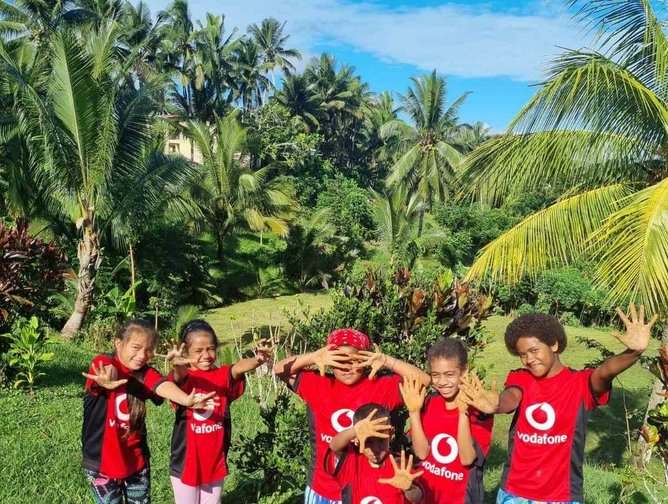 Vodafone Fiji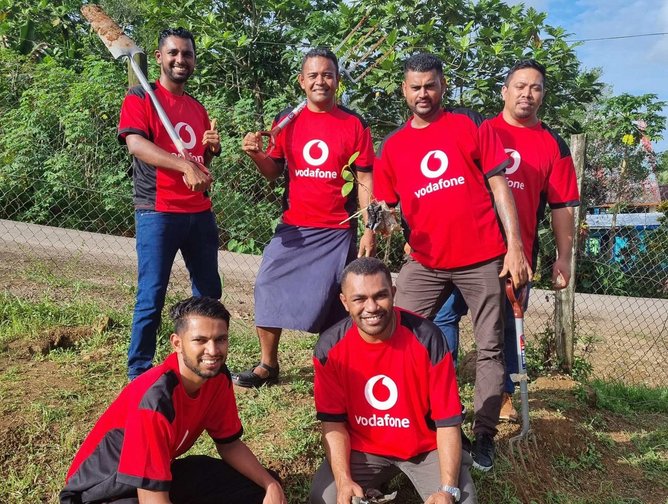 Vodafone Fiji