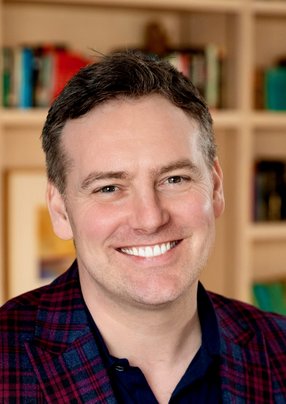 Gavin Sheldon
Managing Director for Technology Development, Liberty Global

Gavin Sheldon, Managing Director for Technology Development discusses his skills, career journey and biggest lessons learnt from working in the industry
Liberty Global is a world leader in converged broadband, video and mobile communications services. Delivering next-generation products through advanced fibre and 5G networks, Liberty Global connects 85 million subscribers across Europe.
Gavin Sheldon, Managing Director for Technology Development, and his team are responsible for developing the technology platforms that Liberty Global deploys to all of the businesses it either fully or partly owns, across all the markets in which it operates.
"We look at the strategy, design, architecture, build and deployment of our entertainment platforms, our connectivity, central mobile, and fixed voice platforms and our centrally delivered B2B services" he explained.
Having started his career as a "hands-on techie," Sheldon has worked in various roles at Royal Mail, O2 and Telefonica before joining Liberty Global with his career taking him to leadership positions.
In his role at O2, Sheldon was given the opportunity to work in Israel as a CTO for a company it had acquired.
"I was over there for the best part of the year. It was a fantastic life and career experience. I learned a heap about working in a startup and how different that is, what's good and what's challenging about it!" said Sheldon.
"Working in such a different culture informed my path to Liberty Global because one of the things I most enjoyed was working with different nationalities, cultures and leadership styles" he added.
As an experienced technologist, Sheldon has had the opportunity to hold various leadership roles over the years.
"Life experiences change your approach. I'm definitely a different leader to the one I was in my twenties. Most of my leadership style has been influenced by my core values and to some extent how I was raised, particularly fairness," he said.
"Everybody I've met in my life so far believes the same. I believe in being honest and transparent - being direct and straight is important. I'm an ambitious leader, for myself, and for others. I always challenge those I work with to go further and for them to do more than they think might be capable of," Sheldon added.
Reflecting on his own career and the challenges he has had in his different roles, Sheldon shared his advice on creating a successful and enjoyable career.
"My career has not been a well-orchestrated plan that I conceived in my 20s! Most of the good stuff that's happened to me has come about through a combination of opportunism, and some personal risk-taking. There's many an example where I've had a big role change and gone outside my comfort zone."
"You've got to be flexible and adaptable. You need to be open to take a chance. Otherwise, you'll limit your opportunity for growth."
Read the full story HERE.