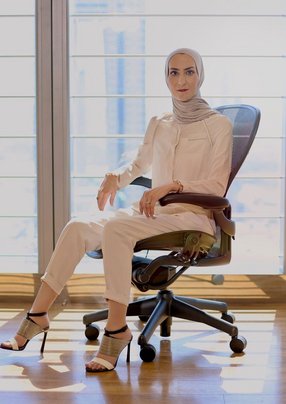 Dina Subuh
Technology Director of Capability Management, Ooredoo Telecom, Kuwait

Dina Subuh, Technology Director of Capability Management at Ooredoo Telecom, Kuwait (Ooredoo)
Dina Subuh's passion for science and engineering began at a young age. "After graduating from the University of Colorado as an Electronics Engineer, I was lucky to be called for an interview at a telecommunications provider and was hired within 2 weeks," explains Subuh.
"This was an exciting opportunity for me as I was able to answer a lot of uncertainty that I had at the time concerning what sector I should pursue my career in. My journey in telecommunications was not planned; it was a total coincidence. I'm a critical person by nature and have always paid attention to details, which helped me to develop as a forward-thinker and succeed in that role."
Being a leading woman in the technology space for Ooredoo Telecom, Kuwait (Ooredoo Kuwait), Subuh is responsible for the digital application development and management of the company's entire demand and delivery of commercial roadmaps, business continuity and automation plans.
"I have carved my career in the Telecommunications sector for more than 20 years. During that time, I have had a healthy progression through many positions in different companies. I first joined Ooredoo in 2008 (formerly known as Wataniya) and progressed up the ladder from a supervisor to assistant manager, and currently Director of Capability Management," reflects Subuh.
Over the years, Subuh has faced many tough times managing large groups of engineers and technicians in a typically male-dominated field. "However, this did not stop me from being successful in my roles. In fact, it helped shape my personality by boosting my self-confidence and influencing people around me in everything I do," comments Subuh.
"I particularly love my job in Ooredoo Kuwait. I feel extremely fulfilled by delivering value to our customers, paying attention to details and adopting agile and best practices in the IT domain," she adds. "Ooredoo believed in my talent and gave me the opportunity to develop my leadership skills, by joining Harvard Business School Executive Education – a one-of-a-kind experience that exposed me to different cultures, perspectives, and global teams."
Subuh's favourite thing about the industry that she works in is the advancement and introduction of new technologies. "The challenges continuously evolve and help to elevate our services. The telecommunication field is a fast-paced industry that requires good problem-solving skills, staying up to date on industry trends, as well as the ability to work well with a team. These skills are well gelled in my personality," says Subuh.
When it comes to her career inspirations, Subuh is inspired by authentic leadership. "I appreciate empathy in a person and humbleness, no matter how powerful they are. Challenges can be very hard in life. I'm most enthusiastic about challenging myself constantly, and it's definitely a great source of inspiration for me."
She adds: "My parents' love is an amazing thing; the support and respect and magic that it provides me never fails. Keeping the faith, when times are hard. Faith that I will win; faith that life will move on and things will be fine in some way, somehow, even when it doesn't seem like it at the time. That is inspiring and it inspires me a lot."
Finally, in her career so far, Subuh's proudest achievement is building and developing the team that she works with. "I was incredibly intimidated at first, but I took it step-by-step and laid out the direction in a positive way, and before long, I was able to have pride in a healthy, strong and highly skilled team."
She concludes: "This experience helped me realise how effective my leadership can be and its positive impact on both the team and the people I deal with on a daily basis. My team always jumps in, offering advice and insights on how to improve our work. In the end, it's been heartwarming to see us all pull together to help each other. And, most importantly, to register great achievements for our organisation."
Read the full story HERE.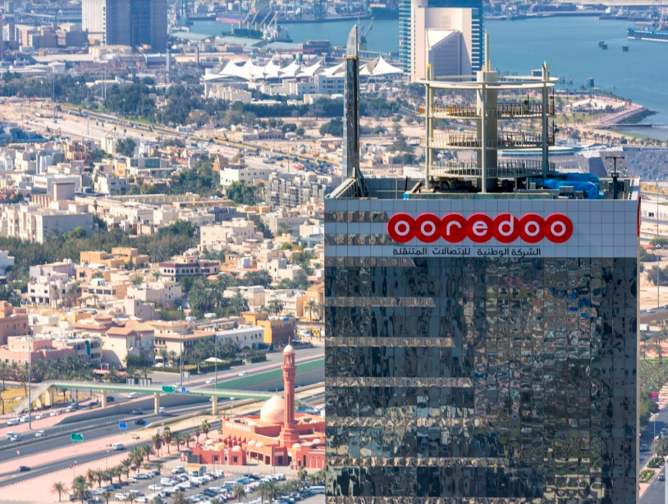 Ooredoo Kuwait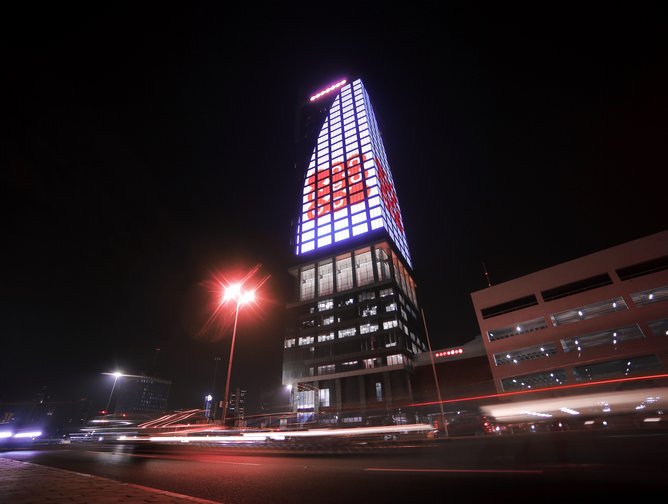 Ooredoo Kuwait
"We deliver World Class service by ensuring that we are tuned into our customers' needs, and offering them optionality"