Telecoms World Middle East
Tue 24 May - Wed 25 May, 2022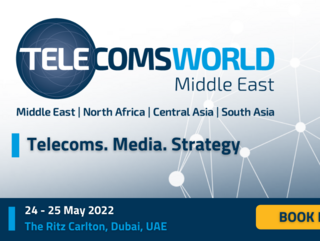 The digital revolution in the telecoms sector has led to growing demand for new and innovative technologies
The digital revolution in the telecoms sector has led to growing demand for new and innovative technologies.
The technologies that we once considered 'emerging,' are having their moment and we can expect to see more of this in 2022.
From virtualization to programmable networks; 5G to the Internet-of-Everything; edge computing to cloud native networks; network security to giga-speed infrastructure, you can expect the top trends to be covered at Telecoms World Middle East 2022 .
We have intentionally designed this event to promote knowledge exchange and to showcase best-in-class tech solutions that stand out.
There's never been a better time for the region's TMT industry to come together and learn how to survive and thrive in the future environment.
This is where Telecoms World Middle East comes in, uniting leading stakeholders from across the entire telco ecosystem to collaborate and drive the performance and sustainability of new technology.
We guarantee to give you an experience that is engaging, collaborative and worthwhile.
Telecoms World Middle East gives our partners the platform to turn disruption into opportunity – this is the most productive business and networking opportunity of the year.