IOT Solutions World Congress 2023
Tue 31 Jan - Thu 02 Feb, 2023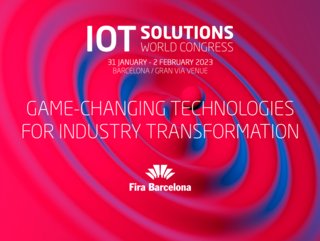 At IOT Solutions World Congress 2023 explore game changing technologies within Industry IoT, AI, Digital Twin, Edge Computing & more.
IoT Solutions World Congress has established itself as the leading global event for industry transformation, based on disruptive technologies such as IoT, AI, Digital Twin, Edge, AR/VR and more!
The 2023 edition will showcase game-changing solutions & technologies that are disrupting and transforming industry and celebrates the business and technology executives creating a powerful competitive advantage.
#IOTSWC23 is where leaders, across the organization, learn to navigate what's next.