Edge Computing Expo Europe 2023
Tue 26 Sep - Wed 27 Sep, 2023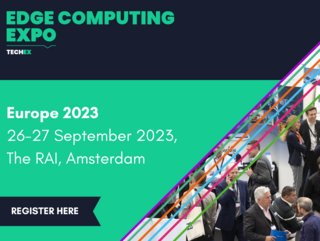 Join us at the hybrid Edge Computing Expo Europe 26-27 September 2023 for everything you need to know about Edge Computing technology.
The free to attend hybrid Edge Computing Expo arrives at the RAI, Amsterdam on 26-27 September 2023! Grab your free ticket today to hear from leading experts as they explore how edge computing can enable a significant increase in operational efficiency and automation, while dramatically reducing latency in your business.
Register today to access a variety of specialist sessions to boost your edge computing strategy:
• The importance of edge computing as a key pillar in a multi-layered and convergent technology strategy
• Business wins enabled by the intelligent edge taken from advanced use cases across multiple industry verticals
• Effective partnership models that will optimise edge computing
• Using AI to increase the performance of edge devices
• Creating best practice roadmaps for cloud-to-edge architectures and so much more!
Featured speakers include:
• Global IoT Platform Head – Bekaert
• Chief Data Officer – Royal Schiphol Group
• Edge Platform Director – Wärtsilä Voyage
• Global Product Manager – Consumer IoT – Nestlé
• Global Digital Transformation Director, Logistics – Unilever
• Research & Insight Director – Formula E… & more
Join us in-person or watch from the comfort of your own home.