Why Open Access fibre is the key to successful networks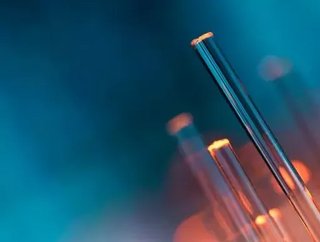 Fibre optic cabling is expensive to produce and lay, but it is also essential in terms of service delivery...
A well-planned Open Access fibre network is essential for stable connectivity – and many experts agree that it is also inextricably linked with the future of 5G networks.
Open Access fibre cable networks are designed for long-distance, high-performance data networking. Compared to old fashioned copper wire cables, fibre optic cables, which are glass strands encased in insulation, provide higher bandwidth, low latency and ultra-high-speed capabilities, enabling them to transmit data over huge distances. 
The term "Open Access" typically means access to the fibre network is given to multiple service providers and wholesale services on one physical network infrastructure. This shared system enables service providers to reach their subscribers without the need to install a new fibre network themselves. 
Who owns the network?
Creating a full-fibre network is financially challenging. Not only is the hardware costly, but the process of laying the cables is expensive in terms of excavation permissions, project management and man-hours. However, once the system is in place, it's much cheaper to run than 5G and less vulnerable to climatic and environmental maintenance issues.
Investment in an is usually a collaboration between the public sector and private businesses – but that then raises questions of ownership in terms of the decisions and deployments made about the network. 
However, as the demand for data storage increases along with mobile data traffic, the installation and management of Open Access fibre has never been so essential. , Solution Architect at Schneider Electric believes cities and towns globally, require the benefit of such networks to thrive. 
Hurley says, "Bringing cost effective fibre deployments to a town or city puts them in the fast lane. It changes the way communities do business and helps bridge the world's digital divide."
, vice president of sales for Schneider Electric, says the history of telecom and cable monopolies has contributed to delays in infrastructure development for Open Access fibre networks. But, he explains, the future of fibre doesn't belong to one company. Indeed, connectivity for homes, businesses and educational institutions will be enabled by many service providers through a common layer of infrastructure. 
He adds that IoT solutions, plus 5G and intelligent technology such as smart grid monitoring with fibre, "will be necessary anywhere there's a 5G node so that it will work seamlessly."
Last-mile infrastructure
The development of a well-planned cable fibre network is critical for the 'last internet mile' infrastructure. The last mile or last kilometre is a phrase widely used in telecoms and internet service providers to describe the final leg of the telecommunications networks that deliver services to businesses, homes and all end-users.
However, the last mile is a complex space crammed with other technologies including; plain old telephone systems (POTS), ISDN lines, Digital Subscriber Lines (DSL) as well as fibre optic cable.
The broadband speeds consumers experience depends mainly on the last mile infrastructure, which tier of service they have subscribed to and how much bandwidth is available to them at that time. But the results depend on the strain the entire network is experiencing.
Performance speeds
During the first months of the global pandemic, many countries reported slowdowns and poor connectivity because the networks and service providers in place could not sufficiently handle the level of traffic passing through.
, Former Senior Director, Internet Research and Analysis Measurements for the Internet Society, explains that service disruptions are complicated because they can be impacted by local factors, including WiFi or cellular signal quality, and external issues, such as the location of the speed testing server. 
He says, "There are multiple ways of calculating effective connection speeds, from active single and multi-connection tests to passive analysis of data exhaust. No single measurement tells a complete story."
However, countries that have well-established, state-of-the-art fibre cable networks were less affected by the traffic surge because the infrastructure is designed to handle peak capacity. BT's Chief Technology Officer stated at the time, "We have more than enough capacity in our UK broadband network to handle mass-scale homeworking."
Smart cities
Well-run Open Access fibre networks can provide numerous opportunities to communities, not only through encouraging the growth of digital economies but by providing smart services.
For example, earlier this year, the UK owned SiFi Networks an Open Access fibre network in Fullerton, California. Customers are now able to subscribe to one of two ISPs, namely Ting or GigabitNow. 
SiFi Networks is privately financing, constructing, and operating the Open Access network in Fullerton, providing the residence with access to gigabit fibre Internet. The fibre infrastructure gives Fullerton high-speed Internet and provides the opportunity to implement Smart City applications such as e-health and e-education.
Mayor of Fullerton say the project is a boost to the community and local economy. She commented, "This will put us on the digital map, driving economic development and creating an attractive environment for both businesses and residents to thrive."
She adds, "It is also a network that other companies and cellular carriers can use, reducing the need for numerous companies to build and disrupt our streets in the future with separate disparate fibre networks."