Why are Canadian wireless customers so "underwhelmed"?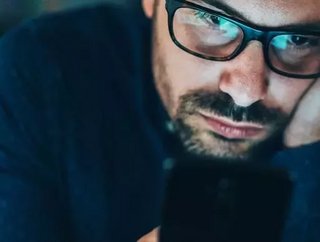 Internet users in Canada are reportedly not impressed by network reliability and speed, according to a new study by JD Power...
Canada is routinely recognised as one of , with an OpenSignal report from last year putting it on a pedestal beside South Korea as one of only two places in the world where users "experienced average download speeds above 50 Mbps." 
The report even added that, "despite South Korea's advanced 5G rollout and 5G smartphone uptake and the fact that Canada has only just started a commercial 5G launch, the speeds observed by our Canadian users statistically tied with those of South Korea, with both countries clocking at around a blisteringly fast 59 Mbps." 
However, Canadian internet users themselves aren't so easily impressed. 
Getty
A new report released today by JD Power found that, while the country's network performance didn't change much over the past few years in terms of reliability, "a significant portion of customers say performance was not up to par."  
"Despite massive investments in infrastructure and technology, customers remain relatively unimpressed by their carriers' wireless networks," said Adrian Chung, director of the technology, media & telecom practice at J.D. Power Canada. "Customers perceive the quality and performance of the wireless networks mainly as fair and meeting expectations. More specifically, network strength is associated with traditional functionality like calling and texting rather than browsing and streaming, presenting a clear reliability gap that carriers need to bridge."
Of course, this probably has something to do with the, ahem, extra hours that we all put into doom-scrolling, Netflix-bingeing and sitting bored out of our minds in Zoom calls last year. Global internet usage went up, meaning that more people are going to spend more time online and therefore will be more likely to encounter service issues. 
JD Power's report (mercifully) doesn't go onto a long-winded exploration of the impact of the COVID-19 crisis, but it does note that "The past year has seen an increased need to stay connected and more customers in Canada are beefing up their wireless plans," as well as the fact that data usage has far surpassed calling and texting. "When asked about phone usage during the past 48 hours, customers say they spent an average of 57 minutes browsing and 46 minutes on video and music streaming, a much higher proportion than calling (average of 34 minutes) or texting (average of 31 minutes)." 
This additional time using a network which hasn't fundamentally changed much in the past 12 months, could be the answer to why there's an increased awareness of this reliability gap. According to JD Power's report, "his reliability gap should serve as a red flag for carriers, especially because browsing and streaming account for nearly half (49%) of the time that customers say they spend on their mobile phones."
Getty
We can't say for sure either way, but this has been an excellent opportunity to show you all some of my favourite stock photos of people staring in vacant rage at their smartphones - something I think we can all relate to after the past 13 months.