Vodafone, Ericsson trial sky corridors for delivery drones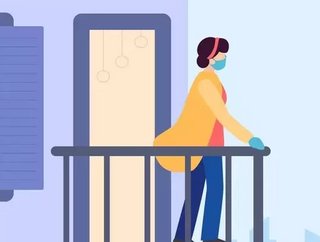 The technological breakthrough could allow operators to use fully automated drone fleets for medical, commercial and industrial deliveries...
Delivery drones have been hovering at the edge of the public imagination for a number of years now. So far, one of the biggest stumbling blocks for drone fleet developers has been finding ways for drones to continue working safely when they fly out of sight of their operators. 
Tackling the Beyond Visual Line of Sight issue has been a sticking point for companies looking to deploy autonomous fleets over the past few years, as drone technologies like Unmanned Traffic Management still have some way to go before they can be left alone to operate in populated areas in good conscience. 
"Controlling a drone Beyond Visual Line of Sight isn't easy. Most drones use proprietary protocols, which are set and don't allow for flexible mobile control," wrote Fredrik Flyrin, Innovation Program Manager at Ericsson, in a . The issue is getting drones enough data to successfully navigate their environments without supervision, which can go very wrong very quickly if the drone strays outside of its network coverage. 
Thanks to a new trial conducted by Ericsson and Vodafone, mobile networks may be able to play a pivotal role in drone adoption for commercial and industrial purposes. Using Vodafone's own network, the two firms conducted a proof of concept trial in Andover, Germany earlier this month which used secure flight path corridors to keep delivery drones within reach of their networks. "Non-mobile network drone range is limited to line of sight operation. Using mobile networks for drone delivery will significantly expand the flying or delivery range, including beyond line of sight use," said Ericsson in a press statement. 
The trial saw Ericsson and Vodafone use network data traffic in order to guide drones away from areas of poor network coverage or overloaded cell towers. As a result, the drones were guaranteed coverage from departure to destination. 
Erik Ekudden, Chief Technology Officer, Ericsson, said: "Drones are immensely powerful tools for many businesses. We are still only scratching the surface of the possibilities they will open up, which makes our collaboration with Vodafone all the more exciting. Smarter network capabilities on our reliable mobile network will enable key industries such as healthcare, construction, and agriculture to accelerate site deployment, reduce health and safety hazards, and save lives."
He adds: "With this technology, service providers can expand their cellular IoT services for enterprises, confidently meet regulatory measures. This is another milestone in Ericsson's partnership with Vodafone, as we continue to evolve our network and meet the diverse needs of fundamental industries."