Verizon snaps up location tech firm Senion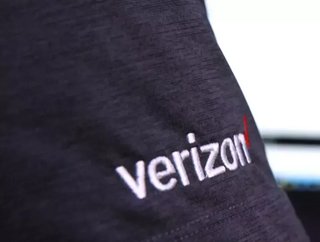 The addition of Senion to Verizon's location technology portfolio brings a sub-metre accuracy indoor positioning platform to the telecom's toolset. 
US carrier Verizon has expanded its precise location technology capabilities with the acquisition of Senion, a global leader in indoor positioning solutions. The terms of the deal have not been disclosed, but Senion (including its full staff) have now been enclosed within the Location Technology team within Verizon New Business Incubation - which focuses on developing 5G-focused automation applications. 
"Verizon Location Technology is working to build a more efficient and productive world. This involves giving machines sight and providing enterprise leaders with deeper insights, enabling the orchestration of any space," said Jeff Frantz, Executive Director of Verizon Location Technology.
He added: "Sensor fusion and indoor positioning are foundational components for these next-generation capabilities. Combining Senion's superior technology with the location-accuracy, speed, throughput and reliability of Verizon's 5G platform will help us push the boundaries of what's possible."  
Out with GPS
As enterprises increasingly look to automate elements of the value chain, as well as look to track everything from logistics vehicles to drones, traditional location tracking software has - over the past few years - started to bump up against the limits of its capability. Traditional global positioning satellite (GPS) technology tends to only offer an accuracy level of three to nine metres. This lack of accuracy is typically caused by multiple error sources between the GNSS satellites and customer devices, including satellite clock and orbit errors, as well as atmospheric issues. 
In the increasing number of use cases where more accurate location tracking is required, more and more IoT devices are being outfitted with Real Time Kinematics (RTK), a technology that can, according to Verizon, "provide hyper precise location accuracies of sub-meter or even centimeter-level in all three dimensions: horizontal (latitude & longitude) and vertical." This granular level of sensitivity will only become more mission critical as technologies like autonomous vehicles start to move further into the mainstream. 
Senion: Precision Indoor Positioning 
Verizon's hyper accurate location tech has proven to be highly effective outside, and the launch of the company's Hyper Precise Location service in more than 100 US cities earlier this year has consistently delivered accurate tracking information "within 1-2 centimeters, for users on 5G and 4G networks." However, for industrial applications like autonomous vehicles and robotics in indoor settings, Verizon is still developing its portfolio. This is where Senion comes in. 
"Senion was created with the vision that one day our sensor fusion technology would allow for precise positioning for anyone and anything, at anytime," said Dr. Christian Lundquist, CEO and Co-Founder of Senion in a statement to the press. 
Senion's technology stack includes the company's Indoor Positioning System (IPS), which can supposedly "help facility leaders, operation managers and other enterprise partners locate and understand the movement of people, machines and IoT-enabled items within any space," according to Verizon. 
From indoor wayfinding and geofencing to location sharing, analytics and predictive intelligence, Senion's technology solutions are expected to drastically expand Verizon's location-based technology offerings.