UK Gov's Project Gigabit aims to connect 1.8mn more premises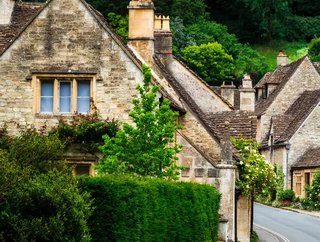 The number of UK premises within the scope of government-funded gigabit-capable connectivity will reportedly exceed 2mn homes and businesses. 
The UK Government's £5bn broadband infrastructure fund, dubbed Project Gigabit, has unveiled further rollout plans for ultra-fast fibre upgrades throughout 26 UK counties, including Yorkshire, Staffordshire and Kent, with a focus on boosting rural connectivity. 
Project Gigabit's summer update was released on Monday morning, and claims that the UK's full-fibre gigabit-capable broadband rollout is on track to be "one of the fastest rollouts in Europe", and cover 60% of the UK by the end of the year. 
This development puts the UK Government sort of on track to meet its current estimates for "nationwide" gigabit-capable broadband access for the country. After walking back an earlier promise of 100% gigabit-capable connectivity by 2025, the UK Government's Project Gigabit fund is now shooting for 85% coverage by the middle of the decade.  
Conservative Party Digital Secretary Oliver Dowden said in a statement that "Millions more rural homes and businesses will now be lifted out of the digital slow lane thanks to our mammoth £5 billion investment and one the quickest rollouts in Europe." 
Project Gigabit is claiming that as many as 1,850,000 additional premises across 26 English counties will get access to gigabit speed internet of 1,000 megabits per second, bringing the number of premises within the scope for government-funded coverage to 2.2mn. 
Government-funded coverage growth is in addition to the "tens of millions" of premises being connected to gigabit-capable broadband services by the UK's private telecom operators. At the end of last week, the newly-merged Virgin Media O2 announced plans to upgrade 14mn UK homes with full fibre broadband capabilities over the next seven years. 
The news follows the announcement by Virgin's main competitor, BT Openreach, is upping its investment in increasing fill-fibre broadband coverage to a further 551 towns and cities across the UK, as part of its £15bn programme to support 25mn properties.
In addition to the UK Government and the country's major telecom carriers, a number of so-called "alt-nets" - small infrastructructure startups and pure-play fibre companies - have also thrown themselves into the breach, reaching a sizable number of homes throughout key UK markets like London and Norwich. 
Following the Government's announcement, Chief Secretary to the Treasury Steve Barclay said: "The pandemic has seen more services offered online and more businesses and consumers wanting to use online services, in particular from home." 
Barclay added: "This announcement enabling over 2mn homes to have the fastest internet services will make a real difference to those businesses and consumers wanting to maximise the benefits of digital services.