Telecom Egypt's HARP to encircle Africa with fibre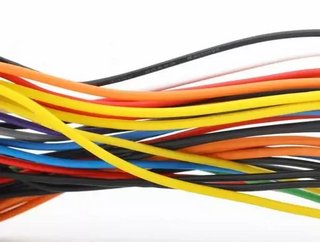 The newly-announced Hybrid African Ring Path will stretch from Cairo, all the way around the continent, linking Africa to Europe...
Telecom Egypt, the country's largest integrated telecom operator, has announced an ambitious new fibre project intended to connect Africa with Europe.
The project is expected to go live by 2023, potentially beating out the launch date of the other major African cable project, 2Africa, which is currently under construction and overseen by a consortium of major telecom and digital infrastructure operators, including Facebook, Orange, and Voadfone.  
Plans for the new fibre route were announced earlier this week by Telecom Egypt. Called the Hybrid African Ring Path - or HARP for short - the new system will run from Cairo, connecting coastal and landlocked African countries to fibre landing stations in Europe via a mixture of terrestrial and subsea infrastructure being built by Telecom Egypt. 
The name has also been chosen because of the route's supposed reseamblance to a harp - although to be honest, it looks like a rough outline of Africa. 
Courtesy of Telecom Egypt
In addition to Egypt and Europe, HARP will feature a major landing station in South Africa. Based on details released so far, it appears as though HARP will leave Cairo along the Sinai Peninsula, and progress along both banks of the Suez Canal. 
Sharm Elsheikh, located at the southern tip of Sinai, will reportedly serve as a new landing point and will be connected to coastal cities on the Gulf of Suez, forming a hybrid terrestrial and subsea fiber connectivity solution between landing points in Egypt. 
Next, it will then run underwater along the Somali coast and down towards South Africa. After passing around the southern tip of the continent, HARP will run north up the western coast of Africa before making landfall in Portugal. The route then appears to run over land to landing stations in the Mediterranian - there seems to be one planned for the south of France (likely Marseilles) and one in the south of the Italian peninsula. Then, HARP completes its loop, running under the Mediterranian back to Cairo. 
Telecom Egypt's managing director and CEO, Adel Hamed, commented: "I am very proud of the upcoming launch of this new system, as it will provide seamless connectivity services to the African continent by integrating Telecom Egypt's current and planned projects to offer end-to-end connectivity solutions. HARP will enable Telecom Egypt's plans to establish open points of presence in various new locations in Africa and Europe to serve its enterprise and wholesale customers. It will also support the digital transformation efforts exerted throughout African nations, and expand the company's international footprint."