T-Mobile targets enterprise customers with WFX offering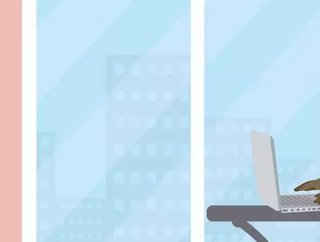 The US MNO is using its "un-carrier" approach to break the "death grip" of Verizon and AT&T on businesses looking to adapt to a remote, post-pandemi...
US mobile network operator (MNO) T-Mobile is going to bat in hopes of capturing a significant slice of the enterprise market.
The company already has a strong base among end consumers, and its 5G network (while not the fastest) covers the largest area and has, according to recent data from Opensignal, in terms of rural and urban performance in the US.  
However, the MNO's presence in the enterprise connectivity market is, comparatively, somewhat anemic, with competing operators Verizon and AT&T maintaining what a T-Mobile spokesperson described this week as a "stranglehold" on the sector. 
Now, as the the pandemic wears on (just a few weeks after the country passed half a million deaths, and just a few days after the recently vaccinated governor Greg Abbott in a state where of the population has received both courses of the COVID-19 vaccine) the long-term implications for the ways in which we work, socialise and communicate are becoming clearer. 
Getty Images
A recent report from Ericsson found that six in 10 employees working white collar jobs believed that their employers "have become more positive about remote working during the pandemic and they believe these habits are here to stay," and that, by 2030, around 59% of work will be done outside company premises. 
It's a huge shift in the way that white collar jobs are expected to be done over the coming decade. It's one that also has scary implications for the intrusion of the gig economy on currently salaried positions, but we're doing a more in-depth exploration of that in an upcoming issue of Mobile Magazine. 
For now though, it's abundantly clear that stable, secure, and fast internet connectivity is going to be an essential element of a future in which vast portions of the workforce do their jobs from their own homes or, as T-Mobile CEO, Mike Sievert put it during the company's recent announcement, "from anywhere."
"The pandemic pushed the fast forward button on the future of work, giving us a decade's worth of progress in a year's time. And it's clear that work will never be the same," said Sievert. "Tomorrow's workplace won't be anything like the old work from office world, and it won't be like today's work from home world. It'll be something new: the work from anywhere (WFX) world.  
The WFX World
In anticipation of this shift, T-Mobile is releasing three new products aimed at enterprises looking to support their remote workforces: T-Mobile Enterprise Unlimited, a wireless plans with unlimited 5G on T-Mobile's network for the same price as its competitors' shared, pooled rate plans; T-Mobile Home Office Internet, a home broadband package designed to give remote employees the bandwidth and security needed to work remotely; and T-Mobile Collaborate, a suite of mobile-first, cloud-based tools for business calling, messaging and conferencing from virtually any device, anywhere. 
Getty Images
Scrapping for a Slice of the Pie
Given its current position as a supposed underdog in the enterprise space, T-Mobile has come out of the corner swinging for the competition. 
"The old carriers [ed. Read: AT&T and Verizon] are still using their 91% market share to feed business and government a very expensive starvation diet of old technologies, old plans and hidden fees," said Mike Katz, executive vice president of T-Mobile for Business. 
"With T-Mobile WFX a 5G network that is faster and covers more area than AT&T and Verizon, we're on a mission to loosen the carriers' death grip on enterprise customers, so we're bringing that same disruptive, customer-first approach that made the Un-carrier the fastest-growing, most-loved consumer wireless company over the past seven years and counting."