T-Mobile prioritises data traffic for emergency services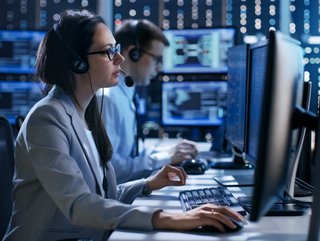 T-Mobile, with the US Department of Homeland Security, is to give first responders' data top priority under its Wireless Priority Service (WPS) programme
T-Mobile has recently announced that first responders who are signed up with its Connecting Heroes programme can have their data prioritised in the event of emergencies, via its Wireless Priority Service (WPS), which is part of Connecting Heroes.
According to the company it is the first and only wireless provider to add data priority in collaboration with the Department of Homeland Security's (DHS) Cybersecurity and Infrastructure Security Agency (CISA).
"We know in an emergency, every second counts and it's crucial our first responders can communicate with each other whether it's calling or sending a message. That's why we're working with DHS to roll out data priority — so we can be sure that the customers who need it most are getting it without a hassle. T-Mobile won't stop when it comes to helping our first responders stay connected in the most extreme situations – and part of that is ensuring access on our network to those that need it, when they need it most," said George Fischer, SVP of Sales, T-Mobile Business Group.

Working with CISA, T-Mobile is aiming to simplify the process for first responders with WPS by making their data priority automatic, and not requiring them to register for it or pay an extra fee.
If a first responder is in a situation where a natural disaster may impact service, T-Mobile will give network resources to them first. Similarly, if a first responder is using data in a low-coverage area, the network will automatically reallocate resources to help maintain that critical connection.
What is Connecting Heroes?
Connecting Heroes is part of T-Mobile's 10-year commitment to provide free service and 5G access to first responders — all public and non-profit state and local fire, police and EMS departments, and emergency call centres including 911 (PSAPs/ECCs).

The programme launched two years ago, and since then first responder agencies and departments around the country have been able to gain the benefits of wireless plans with priority access and preemption, free 5G smartphone service with unlimited data and more 5G smartphones.

Last year, T-Mobile announced a partnership with Visual Labs so first responders can turn a smartphone into an all-in-one body cam and communications solution.