T‑Mobile expands 5G Home Internet in the United States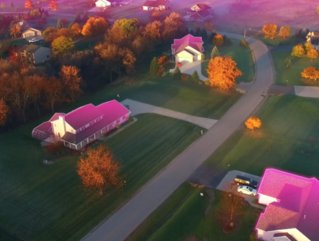 Telecommunications company T-Mobile is expanding coverage of its 5G home internet, providing broadband across 62 cities in Indiana, Kentucky, and Ohio
U.S. telecommunications company T-Mobile has announced an expansion of its 5G home internet service in the United States. The coverage extension aims to provide broadband access to 62 cities in the states of Indiana, Ohio, and Kentucky.
The move builds on recent expansions across the Southeast and Texas. Across the three states, more than 3mn people still have no access or only one choice when it comes to traditional home broadband. With the upgrade, T-Mobile Home Internet is now an option for nearly 5mn homes in the area.
Commenting on the expansion, Dow Draper, Executive Vice President of Emerging Products at T-Mobile, said: "We're bringing more choice and competition to the broadband industry. Families in these communities deserve access to fast, reliable home internet, and we're delivering just that with the power of our leading 5G network. "People are fed up with having limited access and no competition. We're expanding access in areas that desperately need another choice."
For towns like Greensburg, IN or Morgantown, KY – places where more than 25% of residents have no access to high-speed internet, T-Mobile is introducing a new option that aims to help free customers from their landline Internet Service Providers (ISPs).
T-Mobile's 5G Home Internet brings hope to children without adequate broadband connection during the COVID-19 pandemic
In 2022, a reliable home broadband connection is crucial for just about everyone – for work, for school and for staying connected to loved ones. But during the height of the pandemic, research showed that technology barriers still prevent many workers from doing their job virtually, impacting low-income households at a much higher rate. Today, more than 40% of adults in low-income households do not have broadband service at home.
During the height of the pandemic, as families across the country transitioned their children to virtual learning, studies showed that hundreds of thousands of students in every state were unable to fully participate in a virtual classroom environment. In Indiana, Kentucky and Ohio alone, more than a million students were without an adequate high-speed internet connection. But those are just two examples of how traditional ISPs are failing Americans.
As part of T-Mobile's merger with Sprint, the Un-carrier committed to making fixed wireless internet available for millions of Americans, and with more than 30 million households already eligible for T-Mobile Home Internet nationwide, T-Mobile says it is accomplishing this goal at a time when reliance on connectivity is at its highest.