T-Mobile, Apple and CA State: connecting students in need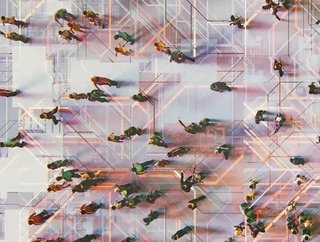 There has never been a greater need to stay connected. T-Mobile, Apple and Tony Thurmond, CA State Superintendent team up to end the digital divide...
With the effects of COVID-19 still being seen today, many schools and institutions are planning the next school year to be taught remotely. Remote learning has a lot of benefits but also has had a large impact on many students. Many students around the world still do not have access to sufficient resources such as basic wifi and devices such as laptops and computers, severely affecting their chances of thriving during the pandemic. 
The state of California is no different, with approximately 97% of the 6.2 million students in California being forced to continue their studies remotely. Many of the state's schools are planning on commencing the school year with distance learning, whilst the global pandemic is still present. Therefore, California State Superintendent Tony Thurmond has announced the collaboration between the California Department of Education (CDE), T-Mobile and Apple. This initiative will connect up to 1 million students in the state of California. 
The companies are setting out to provide the state with the resources it needs, such as discounted iPads equipped with high-speed internet capabilities, in order to help students connect and stay connected with teachers, friends and school social networks. 
Tony Thurmond has been working with T-Mobile and Apple, as well as other tech companies and providers since April in order to end the ever present digital divide in the state. He stated that "As schools are working around the clock to prepare students and families for virtual learning, I want to commend Apple and T-Mobile for stepping up in a monumental way to support California's neediest students,".
He also highlighted that, "As Californians, we have a shared commitment to ensure every student has access to the basic tools needed to connect to their learning, succeed in today's world, and pursue their dreams. This commitment provides schools across the state a unique chance to put devices in the hands of students now, while potentially making longer-term investments that can help us remove these inequities once and for all." 
Apple have not only offered iPad with cellular at discounted rates, they have also provided virtual training sessions as well as one-to-one training sessions for teachers, helping to boost the engagement of remote learning throughout the state. These initiatives have been brought to the state by both Apple's Professional Learning team and their Apple Teacher Learning Center. More than 150 thousand virtual sessions have run since March, equipping teachers with a deeper understanding of the technology they are using. 
Mike Katz, EVP of T-Mobile for Business has also worked alongside the CDE to enable more students access to distance learning. He said, "Education is the great leveler in our society but only if everyone can access it. The pandemic has exposed just how widespread and detrimental the digital divide really is for millions of children in this country. At T-Mobile, we're committed to doing something about it, and we're incredibly proud to partner with Apple to help the State of California connect up to a million students when they need it most,".
Along with T-Mobile's discounted service and Apple's iPads with cellular and virtual sessions, the Governor's Office and lawmakers funded $5.3 billion to state schools to facilitate virtual learning through the purchasing of needed technology. It is estimated that 100,000 devices could be delivered in time for the new school year and this initiative is believed to meet the demands until the end of 2020.