Richer, smarter messaging – building on the power of SMS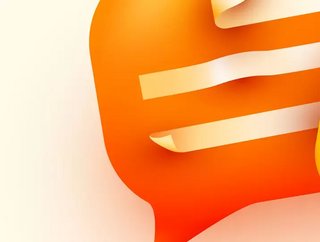 Robert Jones, Head of Messaging at BT Enterprise, investigates whether SMS is still relevant - and, if so, how? and to whom?
Editor's note: well, sometimes a theme for the week just happens to drop into your lap - which makes me look like I'm good at my job with very little effort. Yay.
This week, as well as publishing our own deep dive into the inclement waters of the "RCS Revolution", the Mobile desk has been inundated with a op-eds on the evolving and (by the sounds of it) uncertain future of the relationship betwen consumers, advertisers, and various digital channels. The number of ways in which brands can reach their customers has never been higher; customers have never been more enthusiastic about ad-blocking technology (more about that on Sunday). First, however, we're continuing our advertising channel weekend (let us know if you can think of a catchier title - I don't work in marketing) with a piece from Robert Jones, Head of Messaging, BT Enterprise, who (in a year when the "SMS is dead, online advertising is dead, print is dead! Long live RCS!" brigade is generating the majority of the noise around digital advertising) has some interesting points to make about the ongoing usefulness of good old texting to advertisers, enterprises, and government organisations. 
Check back later for more messaging/advertising/emergent theming over the weekend. 
                                                                               ____________________________________
Businesses and their customers have never had a greater choice of ways in which to interact. From traditional telephone calls to messaging apps and social media that straddle Facebook, Twitter, and WhatsApp, organisations everywhere are investing in multiple platforms in an effort to maintain a high level of customer engagement. 
While such investment should result in higher customer satisfaction, the opposite can often be the case, with many of the channels used by businesses operating in isolation and unconnected to each other, resulting in a disjointed customer journey. 
As the number of new communications channels continues to grow, the solution to managing the resulting complexity could lie in SMS. A ubiquitous route into the nearly 90 million active mobile phones that exist in the UK, SMS can act as a magnetic force that brings all aspects of modern-day communications into one single, transparent function. 
Remaining steadfast
The use of messaging channels such as WhatsApp, Telegram, and Facebook Messenger has skyrocketed over the last decade. Despite their growing popularity, however, business use of SMS has continued to grow. In the UK, for instance, there has been consistent year-on-year growth of this method of communication of between 10 and 15%.   
The new generation of messaging channels may have overtaken SMS as the preferred consumer communication channel of choice, but the noise they create – the constant notifications from group chats, for example – means the urgency with which people engage with them has diminished. When a text message arrives, though, the probability is it won't be from a peer or colleague, most of whom would use an app-based messaging service. The recipient is therefore more likely to acknowledge that message, rather than wait for the group chat to run its course. In fact, research shows 98% of text messages are read – 90% of these within three minutes, which further evidences its position as the communications channel with the highest engagement rate. 
This, and the fact that texts can be received and read on all mobile devices, is the reason SMS remains a vital means of communication for organisations of all kinds – from small businesses to national concerns like the NHS – that need to get information to people quickly, and ensure it is acknowledged immediately. 
Immediacy and ubiquity
As we've seen, the different communications channels used by businesses will often not interact. Indeed, many of the channels used by organisations will operate in complete silos. Not only does this breed inefficiency, it can also lead to disastrous consequences, leaving organisations unable to track their customers' journeys, as they hop from one place to another, in search of an answer to their queries. 
Take the example of a leading UK insurance provider, whose use of multiple channels at its various call centres resulted in delays and missed sales opportunities. What was needed was a single, richer, smarter messaging solution that would allow wider reach, a higher response rate, and that wouldn't create delays for the call centre teams. Such a solution, now fully integrated into the firm's call centre system, ensures qualified leads are sent to the relevant call centre team in a matter of seconds to follow up on.
Richer, smarter messaging solutions such as that described above allow everything to be managed from a single platform. By taking the immediacy and ubiquity of traditional SMS and, through integration with other communication channels, bringing them into a central place, removes silos, and ensures accurate tracking of the customer journey. What's more, with the ability to utilise the latest messaging channels, organisations can use everything from video to rich imagery to ensure the right people receive the right content, reducing spam, and generating more value.
The Rapid advent of Rich Communication Services (RCS) has massive potential to supercharge the way organisations interact with consumers. Combining the global reach of SMS with the rich feature of chat apps, RCS Business Messaging (RBM) lets organisations deliver a fully branded experience, with interactive messages sent directly to the users' native inbox. Images, video, audio, and interactive buttons offer a two-way, app-like experience that customers can engage with. Read receipts meanwhile provide a vital metric that enables businesses to measure the success of campaigns more effectively. 
Ultimately by harnessing the traditional method of texting as the preferred communications method of choice, combined with the increasing quality of chatbots alongside an actual human element, organisations can speed up and execute on closing. 
Take the example of Papa John's, the world's third-largest pizza delivery company with over 350 restaurants in the UK. Mobile channels represent approximately three-quarters of digital sales at Papa John's and the company is always looking to enrich the user experience.
 It took its mobile-based marketing heritage and worked with messaging partner Infobip to trial RCS Business Messaging (RBM) to promote its new vegan pizza. The result was a three-day RCS campaign that outperformed their usual expectations. A total of 23% higher sales were achieved and some stores actually sold out of vegan pizzas. 
This example shows the real power of smarter, richer messaging services. By keeping interactive communications with customers within their native inbox, hungry prospects were presented with a simple to use, picture lead service that did not force them to open another app or their browsers. 
Within the safety of the inbox, they were reassured by the company's trusted branding and presented with time saving image-led actions complete with geolocation-led maps. This meant that the offer they were being enticed with was picked up far more than any other methods of marketing. 
Over four decades old, SMS remains a powerful messaging medium. Today, due to advancements between network operators and handset manufacturers, smarter messaging technology is set to take all that SMS has to offer and provide a much richer messaging channel through platforms like RBM. Organisations will enjoy stronger engagement, more productive conversations and, ultimately, an enhanced customer experience. As a uniting force, the legacy of messaging has a vital role to play in its future.