Omnispace raises $60mn to build 5G-satellite hybrid network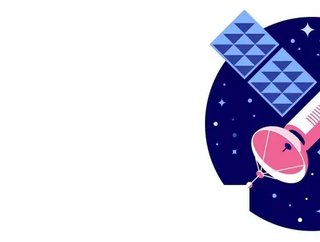 The DC-based startup is looking to blend wireless ground-based technology with a satellite constellation to deliver ubiquitous 5G connectivity...
One of the major issues facing widespread 5G adoption is coverage. So far, 5G networks have achieved blindingly fast speeds and low latency connections mostly in dense, urban areas. 
However, for the potential applications of 5G to really come into their own, more ubiquitous coverage is needed. This is particularly true regarding 5G applications for enterprises in the agricultural and logistics sectors, which operate in more remote locations. 
One Washington DC-area startup claims to have the answer. 
Meet Omnispace
Headquartered in Tysons, Virginia, was founded in 2012 by a mixture of telecom and satellite infrastructure veterans, gathering a large cadre of industry experts along the way. This includes its CEO, one of the pioneer's of satellite radio, Ram Viswanathan, who joined the company in 2016; and its CTO, Denish Matheson, who was part of the engineering team at TerreStar with transmitted the first communication from a user device similar to a mobile phone to a geosynchronous satellite. 
In the past decade, the company - which started out in life as a holding company for wireless spectrum assets - has evolved into a cutting edge communications provider. 
This week, Omnispace the closure of a $60mn funding round led by new investor, Fortress Investment Group, with contributions from existing investors Columbia Capital, Greenspring Associates, TDF Ventures and Telcom Ventures. 
The new cash injection will go towards the advancement of Omnispace's 5G non-terrestrial network, as well as an expansion of its 2 Ghz footprint in several key markets. 
By integrating its ground-based 2 Ghz 5G network with a constellation of non-geostationary orbit satellites, Omnispace plans to be able to blend the two types of connectivity into one synchronous service. 
"We are forging ahead in the delivery of truly mobile 5G connectivity solutions from space. Our network will leverage harmonised 2 GHz spectrum to bring the power of 5G to users and industries around the globe," said Viswanathan in a press release on Tuesday. 
We've got a space race on our hands
Omnispace isn't the only company looking to the stars as a potential venue for delivering 5G connectivity. In December, Vodafone and Texas-based startup AST & Science announced a joint venture to launch a . 
The network, when the first phase is completed, will cover 49 countries around the Earth's equator using a fleet of 20 satellites to deliver seamless, low-latency mobile connectivity to approximately 1.6bn people.
Omnispace claims that its hybrid network will be commercially available as early as 2022 and, in contrast to the AST Vodafone project, is likely to be targeted at enterprise customers.  
Courtesy of Omnispace
The company announced the upcoming launch of its first satellites in November of 2020, choosing SpaceX ridesharing partner Exolaunch to deliver two Thales Alenia Space-built satellites into orbit in 2022.
"Omnispace is rethinking how communications networks operate. The launch of these satellites will enable the first phase of implementation towards delivering our world-class hybrid network, bringing the power of 5G from space to mobile networks, anywhere around the world," commented Viswanathan.