Ofcom: digital divide keeps 1.5mn UK homes offline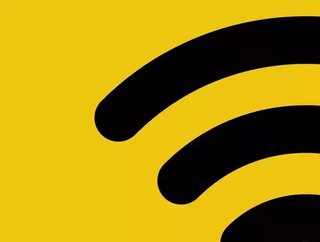 New data show that, while the UK's digital divide narrowed during the pandemic, 6% of UK homes still don't have internet access...
The past year, among other things, did a very good job of throwing a harsh light on the state of digital inequality across the world. With billions of people working from home during lockdowns and social distancing measures, access to high-speed, stable internet connectivity has emerged as a fundamental utility, akin to water or electricity, without which, modern life is essentially unlivable. 
For those living on the other side of the , particularly in "developed" economies, where white collar jobs, online advertising and e-commerce play huge roles in the economy, a life lived off the grid can be an uncomfortable one. 
paints a mixed picture of events as they stand in the first half of 2021. 
There is some good news. According to Ofcom's research, the number of UK households without access to the internet fell from 11% in March of last year to just 6%. However encouraging this may be, the data reveals that there are a staggering 1.5mn households in the UK without access to the internet. 
Emmanuel Vella, VP of EMEA Broadband Networks at , called the report's findings "a stark reminder that the digital divide is still very much present across our nation." 
The country as a whole, Vella added, depends on "speedy and reliable broadband" access as a key element of everyday life, echoing the fact that the significance of stable and fast internet access only "continues to grow, with COVID-19-related lockdowns and restrictions placing an emphasis on the internet to connect societies. And with the lines between "home" and "office" increasingly blurred due to the rise of remote working, having access to affordable connectivity is crucial so that local economies and communities can truly thrive." 
One positive element of the lockdowns over the past year, Ofcom found, was that it drove internet adoption among demographics that may otherwise have chosen to remain offline. Among the groups most likely to not have an internet connection are seniors. "Adults with previously limited digital skills have embraced online shopping, digital banking and video calling friends and family – while younger people acted as IT support, helping older or less digitally-confident friends and relatives get connected," Ofcom's report notes. 
Courtesy of Ofcom
A retired woman from Edinburgh reflected on how a year lived remotely has forced her to become more comfortable with daily internet usage to do things like renew her driving license, saying that "Certainly, I'm more comfortable enquiring about things, I'm not so frightened of clicking buttons and making mistakes." 
However, for many people, a lack of interest or confidence isn't the only barrier to getting - and staying - online. Ofcom's report also found that, in addition to the 65+ age bracket, the most likely demographics to live without internet access are people living in lower income households and the "most financially vulnerable". 
As an internet presence increasingly becomes a necessity for people looking to find work, establish connections, and promote/run their businesses, internet access (as laid out in the last Labour Party manifesto) is increasingly an economic enabler. 
Vella added that, "It is critical that everyone across the country has the same access to the opportunities brought about by broadband connectivity, and closing the digital divide will be a vital step in facilitating the delivery of a wide range of services and applications to improve business efficiency and productivity – as well as ."
For those living without access to the internet, the effects of the national lockdowns - as well as the increasing digitisation of the UK's economy - is likely to "be more disempowering than ever" if the issue isn't resolved. 
"For many people, lockdown will leave a lasting legacy of improved online access and better digital understanding," said Yih-Choung Teh, Ofcom's Strategy and Research Group Director. 
"But for a significant minority of adults and children, it's only served to intensify the digital divide."