NTT, uCloudlink trial cloud SIM mobile broadband in Japan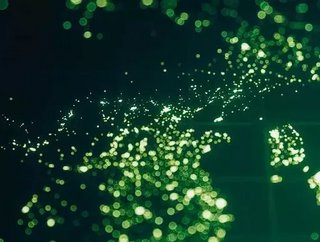 In a new trial, NTT Media Supply and uCloudlink are deploying Cloud SIM technology to support a more stable mobile broadband access environment...
NTT Media Supply, a subsidiary of leading Japanese telecom , has partnered with mobile data traffic sharing marketplace operator on a new trial that uses the company's proprietary Cloud SIM technology to deliver more stable mobile broadband access to rural and isolated areas of Japan. 
, which began at the end of July, has seen several of NTT's existing customers in the education, tourism, medical treatment, catering and agriculture sectors access the company's DoRACOON service, a stable mobile broadband access environment powered by Cloud SIM technology. 
Cloud SIM, developed by uCloudLink, is the core of the company's global mobile data trading marketplace. The technology allows mobile users to move between mobile data connections provided by different service operators without being restricted by geography, carriers, and roaming agreements. 
As a result, users participating in the DoRACOON trial can switch between different provider networks in order to improve connectivity regardless of location. 
"By ensuring stable access to mobile broadband any time anywhere, NTT Group hopes to solve the connection and communication problems for customers across the country," said uCloudlink in a statement to the press. 
"For those living in remote areas where it is difficult to lay optic fiber, DoRACOON is a game-changing solution that will boost productivity and economic development, improve connectivity and promote working style reform." 
The COVID-19 pandemic has impacted Japan severely, exposing the "fragility" of uts digital infrastructure. The pandemic resulted in delays and outages as demand for services like telemedicine skyrocketed earlier this year. 
A released in November by the Japanese Government identified the digitalisation of Japanese society as an imperative goal if the country is to make headway towards a new normal and revive its shaken economy. 
uCloudlink also notes that "Beyond addressing urgent digitalization needs brought about by the pandemic, uCloudlink's Cloud SIM mobile broadband facilitates Japan's digital readiness in the future."