IoT for SMEs: the case for democratising tech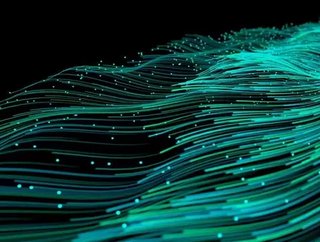 Erik Brenneis, IoT director for Vodafone Business, makes the case for democratising and digitalising technology for small to medium businesses...
The COVID-19 pandemic has undoubtedly altered the trajectory of businesses—with almost all of them being forced to reevaluate plans, practices and procedures. And this includes SMEs, which have also had to adapt to find ways to cope with the new reality and deal with unforeseen circumstances. 
There are 24mn organisations that fall in that category in Europe. They are the beating heart of the continent and they also provide . Understanding this sector and how we can best support it, is therefore essential for the future of our society and economy.
Resilience is key
Vodafone Business'  report suggests that SMEs are a driving force when it comes to technology adoption and that it is not just large businesses that have realised the benefit of investing in IoT, especially over the past few months.
The great majority of SMEs (84%) consider IoT critical for the success of their business and 78% think IoT is essential in supporting them through the pandemic. As a result, 73% prioritise IoT higher than they did before. And tellingly, 75% agree the Covid-19 crisis will accelerate their adoption of IoT versus 73% of their larger counterparts. 
This demonstrates that small and medium-sized businesses understand the power IoT technology has in enabling them to punch above their weight and stay competitive in an increasingly digital economy. 
Flexibility as an asset
The COVID-19 pandemic has had a huge impact on companies of all sizes but has forced SMEs to flex their operations and change their working practices in a matter of weeks in order to survive. 
The change of operating model imposed by the crisis was easier to manage for those organisations who had already adopted IoT and could use it to gain access to a regular pool of data from their operations, giving them the ability to adapt and flex their business according to the need. 
As a result 85% of SMEs interviewed at the peak of the first wave of the pandemic said they see the integration of IoT devices and data with remote workers as a higher priority than before, with 74% adding the pandemic also pushed them to rethink their approach to IoT.
Think big, act small
IoT has so far predominantly been deployed on a large-scale basis by large and global enterprises, with SMEs being slower to adopt and invest in the technology. But the Vodafone Business IoT Spotlight shows that this is no longer true.
Small businesses now see IoT as an essential element of being future ready and are using it to enable positive outcomes that would be otherwise impossible without it (75%) and improve their customer experience (61%). It's not surprising then that 70% of them believe organisations which fail to embrace IoT will fall behind the competition within five years. 
The road ahead
Businesses want solutions that help them solve an issue, achieve what they need and do something better. When it comes to smaller businesses, this means going beyond just connecting their assets to create the operational and process system that delivers the outcome they need. In a nutshell, it means enabling them to have constant access to their data to make their business more efficient, cost-effective and resilient.  And that's exactly what IoT does.
The Spotlight found 93% of SME adopters think IoT is increasing their efficiency and 92% say IoT is improving their ability to be more responsive to customer demands, enhancing competitiveness and customer satisfaction. Moreover, eighty-five percent of SMEs already believe IoT, as the gateway to data and digitalisation, is the enabler for their digital transformation strategies.
So what's stopping more SMEs from adopting this technology?
While it's true 78% of small businesses say they're using the data IoT to innovate and achieve their sustainability goals (82%), it's important to understand they often don't have the same resources big, multinational, companies have when it comes to implementing a digital strategy.
Budgets, staffing and internal know-how are just some of the hurdles they need to overcome that might be less relevant to their larger counterparts.
That's why one of our objectives is to find ways to democratise IoT, so more and more businesses of any size can take advantage of the benefits this technology can offer. When it comes to SMEs, this means supporting them through the digitalisation journey today and reassuring them we will be there to do it tomorrow, so they can be more resilient, efficient and ready for the future.