Improved connectivity could cut UK emissions by 27.8 Mt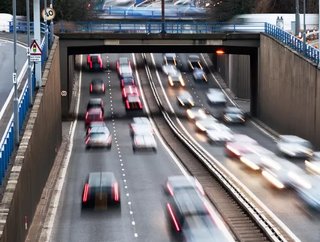 A new report suggests that better digital connectivity could eliminate the equivalent of 750,000 lorries from UK emissions every year.
The UK's transport sector could be one of the most impactful beneficiaries of digital transformation. An independent study released on Monday by analytics firm Assembly and commissioned by Huawei has found that improving digital connectivity throughout the UK's transport sector could draw down emissions by as much as 27.8 megatonnes per year - the equivalent of removing 750,000 lorries or HGVs from the roads annually. 
Transport currently contributes to more than a quarter of the UK's greenhouse gas emissions. 
Improved digital infrastructure, the report found, could have a dramatic impact on transport emissions at both an enterprise and individual level. 
First, Assembly identified that, by improving connectivity to UK personal residences could further support long term remote work adoption and reduce carbon emissions tied to commuting as a result. Working from home for just one day per week can cut an individual's carbon emissions by 109kg of CO2e every year. 
The average employee in the UK reportedly racks up annual emissions of 545kg of CO2e as a result of commuting. By comparison, a fully remote employee's annual CO2 emissions were calculated to be just 3.4kg if that employee collaborated solely online. 
By 2025, if current remote work trends continue, the report estimates that reduced emissions as a result of remote working could make up 5% of the reduction in transport emissions the UK will need to achieve if it is to stay on track with its net-zero transport objective for 2050. 
Beyond the individual level, enhanced connectivity used to underpin autonomous vehicles, smart traffic monitoring systems and CO2-conscious navigation software (like the newly rolled out Google Maps feature that lets you calculate the lowest carbon route between two points) could also have a noticeable impact, as well as easing congestion and improving air quality in urban areas. 
"The UK is rightly seen as having world leading ambition when it comes to addressing the climate crisis and achieving net-zero. What it now needs is the plan to realise this. The telecoms industry should be seen as a precious ally of the Government given what connectivity can do for all verticals, but transport in particular," said Matthew Howett, Principal Analyst and Founder of Assembly. "The pandemic has given us a glimpse of what is possible if we rely more on connectivity, it must now be central to our covid recovery and path to net-zero."