How can we leverage 5G and WiFi 6 to improve experiences?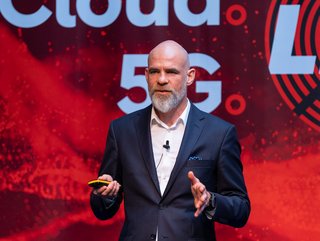 Nicolas Fortineau, Executive Vice President and Chief Marketing Officer at Airties, joined TECH LIVE LONDON to discuss 5G and Wi-Fi in the home
Wi-Fi and 5G technologies co-exist and complement one another when it comes to unlocking unmatched connectivity. Analyst ABI Research has claimed enterprises are set to see rapid rates of Wi-Fi 6E adoption, with shipments of Wi-Fi 6E access points rising from 1.5 million in 2022 to 5.2 million in 2024.
These new and improved types of technology are meant to deliver more reliability, massive network capacity, increased availability, and a more uniform user experience to more users. This higher performance and improved efficiency will allow for new user experiences and connect new industries.
In his keynote session, 'The intersection of 5G and Home Connectivity' at BizClik Media Groups' TECH LONDON LIVE, Nicolas Fortineau, Executive Vice President and Chief Marketing Officer at Airties, joined us to discuss the practical co-existence of 5G and Wi-Fi 6 based on real-world experiences with many of the world's leading broadband service providers.
Who is Airties' Nicolas Fortineau?
In his role, Fortineau oversees Airties' global marketing efforts including product marketing vision and go-to-market strategy.
Prior to joining Airties, he spent more than a decade at Liberty Global, most recently serving as Product Director of Connectivity Platforms, where he oversaw their product development efforts for in-home connectivity across seven countries for both residential and SoHo customers. In this role, he led development efforts across networks, CPE, cloud services and data insights – leveraging the best of technology such as Wi-Fi, 5G, cloud computing, and artificial intelligence to help improve the lives of consumers. He was also head of Product Development for Liberty Global's Wi-Fi product portfolio and ran operations throughout Europe, Asia, the US and Africa during his career.