Germany and Samsung are partnering on digital IDs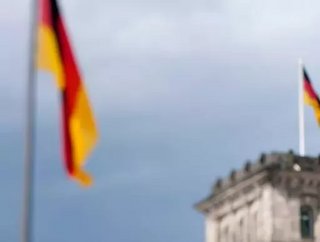 German citizens will be able to use their smartphone as a platform for their national ID cards by the end of the year...
A new collaboration between the German government and Samsung could be a clue to the future of official identification.
German citizens all currently carry ID cards, which allow them to be identified and access many public services, including healthcare. Now, the government has hired several German security companies, and is collaborating with Samsung in order to deliver a mobile version of the national ID cards as part of its ongoing eGovernment initiative. 
German security firms Bundesdruckerei and Deutsche Telekom Security will be using Samsung's development tools alongside the German Federal Office for Information Security. The new electronic ID cards will become available on select Galaxy smartphones later this year. 
'In addition to the identity card, almost every citizen in Germany owns a smartphone. Thanks to the OPTIMOS project and in cooperation with Samsung and Deutsche Telekom Security, we now have the chance to combine the high level of trust in the physical document with the user-friendliness of the smartphone,' said in a recent . 'We are thus creating the basis to ensure sovereignty and trust in a world that is becoming increasingly 'digital' and 'mobile'. In the future, digital sovereign identities and authorizations can be used and managed by citizens in a self-determined manner via the app provided by bdr for this purpose'.
Hofschen, speaking in a , believes that German citizens will quickly adopt the platform due to its wide range of applications in daily life, both within the public sector and beyond it. 
"Similar to contactless payments a few years ago, consumers will quickly realise the benefits of having key credentials including their driving licence, national health insurance cards, or even their car and apartment keys available on their mobile phone, securely stored at all times," he said. "Soon, they may also be able to remotely verify their identity to access and send confidential medical records, open a bank account, or vote using their smartphone."
This technology, if successful, could be the beginning of the end of physical ID cards - and even potentially passports. Mobile wallets have already proven to be a fintech success story in the last few years, and we could be about to see governments around the world begin the transition away from physical IDs for good.