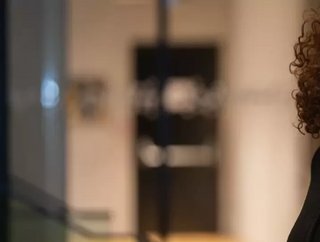 We catch up with Vicky Sleight, VP of Human Factor and Diversity & Inclusion at TM Forum to discuss inclusivity in STEM, and TM Forum's new IDS rankings
In the run up to the launch of TM Forum's new IDS rankings system, and in light of their new partnership with the Tech Talent Chartner, Mobile Magazine sat down with TM Forum's VP of diversity & inclusion and Human Factor, Vicky Sleight, to find out more. 
Hello, Vicky. Could you start out by introducing yourself and the work you're doing at TM Forum to our readers? 
 Sure. I'm an extremely passionate cultural diversity and inclusion executive with around 20 years' experience in the global tech communication's industry. And I have been leading, influencing and driving change at the international level in culture change, equality, diversity and inclusion since 2011. I enjoy fostering innovative approaches to EDI and cultural change through collaboration with key stakeholders in industry.
At TM Forum, as VP of Human Factor and Diversity and Inclusion, I am leading our global industry collaboration and Executive Advisory Board for Diversity and Inclusion along with the Digital Organisation Transformation & Culture program – the mission of which is to accelerate digital transformation and succeed in the digital economy through ensuring tech communications is the most diverse industry in the world.  
We also recognise that diversity and inclusion is a business critical and strategic imperative. It's not just a gender issue, societal or CSR and diversity exists beyond gender, LGBTQ+ and ethnicity. It should be equal for all, including accessibility, neurodiversity, age etc. can all be a key differentiator.
Many efforts focus on visible diversity, yet we believe inclusion is more important in order to attract and retain diverse talent.  
How would you characterise the current state of diversity and inclusion in the tech/telco sector? How does it relate to other STEM industries? 
What we call the knowledge-doing gap, persists. Whilst 90% of executives in our industry recognise the importance of EDI, only seven organisations in the top 100 global benchmarks are from telecoms. 
Part of the problem is that our industry is not seen as exciting. The statistics are there even if we just look at gender. There are more female graduates coming out of universities than men. They just don't want to come into our industry and that's what we need to change. The brand is not enough. The culture cannot be very masculine; it needs to be equal, and not just for women but for everyone. We have an opportunity at first management to VP level to tap into this talent, to attract it from other industries, semiconductors, life sciences, pharmaceutical etc.  
Whilst industry executives understand the problem, all too often the execution is left with the CHRO and this needs to change.
How do you expect your new IDS ranking system to help address some of these issues? 
Our mission is to enable real change. 
Working with the TM Forum Council we are developing the Inclusion and Diversity Score (IDS) score because there is no real benchmark in the industry. Without science-based targets and metric based targets we will get nowhere as we don't actually know where we are today.
Hence right now we are piloting a score which is based on best practice of many of these companies, many of whom have been doing this for over 10 years. With the help of Bain & Co we came up with two major parts. One is around data from the HR systems and the other is around employee sentiment. This will help us to really understand if you as an organisation have an inclusive culture. From a metrics perspective, we know that yes, the top executive teams do matter, but if we are going to change the world, we need to go two levels down. As an industry we are doing really bad in the middle management on creating that diverse pipeline. The pilot is happening as we speak. We have a handful of companies going through that now to allow us to tweak before a wider rollout.
We can be the first industry that has this benchmark as a standard, to measure how inclusive we are. To add to this, we are creating positive interventions to support organisations in their EDI. We need business leaders, just as Keri Gilder, CEO of Colt and also our D&I Council leader believes, to say that this matters. Without that nothing is going to change. You should care about it and it is strategic you will grow your profitability and innovation because of it.
Would you like to elaborate a little on your recently announced partnership with the Tech Talent Charter? 
The TTC's ultimate goal is that the UK tech sector becomes truly inclusive and a reflection of the society which it represents.  There are now over 500 UK employers of tech involved with the TTC and working together to drive change. 
I'm delighted that we're a signatory of the Tech Talent Charter, further uniting with committed industry leaders to make real and lasting change happen. At TM Forum, we believe Diversity, Equality and Inclusion is now a business-critical issue that the Telecoms industry must address to remain competitive, relevant and sustainable over the next decade. 
We, and other signatories of the charter, will make a number of pledges in relation to their approach to recruitment and retention, with progress continually shared with its people, partners and customers. Although it is very much an employer-led initiative, the TTC is supported by the UK Government's Digital Strategy.  The TTC's ultimate goal is that the UK tech sector becomes truly inclusive and a reflection of the society which it represents which is totally in-line with our vision.
How can companies that have committed strongly to improving diversity and inclusion internally drive similar change throughout the rest of their value chains, and even the industry as a whole? 
It's so critical that we start taking this seriously as a strategic issue and not just a moral imperative. If we don't change the dynamics of the industry, we are going to have a massive talent problem in the next decade. The Generation coming up really cares about inclusion.
We need support and energy at the top level of companies within the industry, to take this index, to believe in it and use it as the benchmark and then really start working on the interventions to create the change that we need in the industry.
CEOs can lead the drive of change. We can be stronger together. Our plan is to get CEO executives that are committed to the benchmark to this index. And we can start building it into our employee matters surveys and into our strategies. In order to deliver on our mission, we need sponsorship from the very top to give this issue the focus and actions it requires at global level, throughout our businesses and beyond HR.