FCC grants approval for Lynk's satellite-to-phone service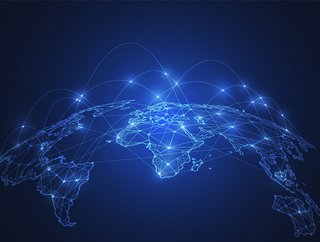 Helping to provide connectivity with existing phones in the most isolated area, Lynk has gained approval from the FCC for its satellite-to-phone service
The Federal Communications Commission (FCC) has granted Lynk the 'world's first-ever' commercial licence for a satellite-direct-to-standard-mobile-phone service.
According to Lynk, this will enable it to launch commercial services for its global constellation of satellites later this year, paving the way for universal mobile connectivity.
"The FCC is the gold standard of telecommunication regulators. They have deep technical knowledge and conducted a rigorous review process, which validates that Lynk's first-of-its-kind satellite-direct-to-standard-mobile-phone service is ready to be deployed globally," said Margo Deckard, COO and co-founder of Lynk.

Connecting people globally
Founded in 2017 by veteran space and telecoms leaders, the Lynk team created, patented, and proved that a satellite could serve as a "cell tower in space" and connect directly to a standard mobile phone on Earth.
Today, according to Lynk, it is the only company in the world to have successfully sent text messages to and from space via unmodified mobile devices.
Lynk launched Lynk Tower 1, the first satellite covered by the FCC licence back in April. The company is scheduled to launch three more satellites — also known as Lynk Towers 2, 3 and 4 and Lynk's 7th, 8th, and 9th cell-towers-in-space — later this year as the company advances toward deploying its global service.
"Technologies such as Lynk's satellite-direct-to-standard-mobile-phone service are an important part of the evolving mobile ecosystem and will be essential in enabling coverage in underserved geographies. Working in close collaboration with mobile network operators, Lynk's satellite services will support the goal of ubiquitous connectivity for the benefit of society and business worldwide," said Alex Sinclair, Chief Technology Officer, GSMA.
Lynk has signed contracts with 15 mobile network operators (MNOs) in 36 countries representing over 240M mobile subscribers, and is actively testing in 10 countries. This FCC licence will also allow Lynk to provide emergency communication services to help people recover from disasters.