Facebook, Amazon to operate Philippines-to-USA sub cable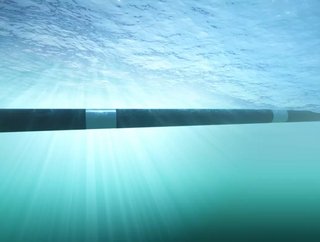 Facebook and Amazon will operate a submarine cable connecting The Philippines to California after China Mobile pulled out of the project
Facebook Contractor Edge Cable Holdings USA and Amazon Data Services will take control of a submarine cable connecting the Phillippines to California following Chian Mobile's withdrawal from the project.
The USA's "Clean Networks" plan 
Called CAP-1, the cable aims to carry a capacity of 108 terabits per second and will be designed using six pairs of fibres, allowing it to span a total distance of 12,000km. Documents for the project initially stated China Mobile, Amazon, and Edge as operators of the cable. However, as part of the "Clean Networks" plan implemented by the Trump administration, the USA is reluctant for Chinese carriers to be involved in local telecoms infrastructure. 
The plan stated that "undersea cables connecting [the USA] to the global internet are not subverted for intelligence gathering by the People's Republic of China at hyper-scale". However, Chinese telecoms have had a better response from the Philippines which granted DITO Telecommunity the right to operate the Philippines' third mobile network, knowing that China Telecom has 40% ownership of the company. 
A US Federal Communications Commission (FCC) filing has implied legal work has begun to confirm that China Mobile is not involved in the Cap-1 project. 
The filing states that "after the transfer, CMI will not be a party to the CAP-1 joint build agreement or supply contract and will hold no voting or participation rights in the CAP-1 system."
The FCC's review and approval process for the project is currently awaiting Facebook and Amazon but China's withdrawal means that there are no other obstructions to the completion of the cable. 
Upon completion of the legalities, Facebook is expected to own 83.3% of the cable with the remaining 73.3% being owned by Amazon. Both companies are reportedly using the cable to move customer data between the Phillippines and California, transporting it across the Pacific Ocean. The project is due to be completed late next year, with the potential for it to be expanded into China in the future.