Ericsson partners with TPG for deployment of 5G Core network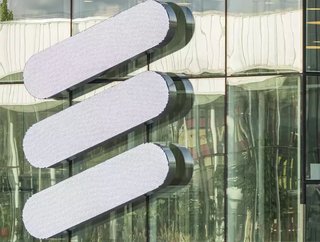 Barry Kezik of TPG Telecom details the benefits of its partnership with Ericsson as it supports the development of its 5G Core standalone network
The joint efforts of Vodafone Hutchinson Australia and TPG, to combine a large-scale mobile network and an exceptional fixed-line network, spawned the creation of TPG Telecom Limited. The company leverages the far reach of a network that covers 23 million people in Australia and is committed to providing connectivity for the better. 
Developing customer networks and experiences
TPG's continues its multi-year partnership with Ericsson as it becomes the first network operator, based in Australia, to manage its entire 4G and 5G customer base on a virtual platform. TPG will work with Ericsson to deploy its 5G Core for standalone network and to continuously drive technological improvement of TPG's customer experience. 
The 5G Core network provided by TPG will support 85% of the population across ten of the largest Australian cities, while also implementing future-proof technologies to enhance the customer experience and tailor its services to their specific needs with network slicing, network exposure, and edge capabilities. TPG will enable faster network speeds, lower latency, and improved coverage through its new cloud-native 5G Core network. 
'The virtualisation of our core network has enabled us to fast-track our 5G rollout without disrupting 4G services', says Barry Kezik, Executive General Manager Mobile and Fixed Networks at TPG Telecom. 'By introducing our new 5G Core network, we are ensuring that we can significantly expand our 5G coverage whilst introducing new and innovative 5G industry applications that are tailored to enterprises'. 
Emilio Romeo, Head of Ericsson, Australia and New Zealand, says, 'This achievement is a testament to the strong and ongoing partnership that we have with TPG Telecom. The virtualisation of its core network will be critical in unleashing the potential of 5G using Ericsson's market-leading 5G Core solutions'. 
'I am looking forward to [continuing] building our partnership with TPG Telecom as we support the deployment of a 5G standalone that will truly enable everyday consumers and enterprise to harness the potential of 5G'. 

For more network insights, check out the latest issue of Mobile Magazine.