Ericsson driving Sub-Saharan communications development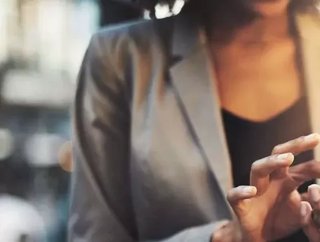 Several recent contracts in Africa's biggest region are set to transform the region's connectivity...
Ericsson is fulfilling several contracts in Africa's largest and most climatically diverse region, bringing connectivity, communications, and mobile services
The telecommunications company which is facilitating the 5G networks of many developed nations, sees the African continent as one of the world's fastest growing regions in terms of telecommunication development and is working on a series of contracts in Kenya, Madagascar, South Africa and Benin.
A recent stated that current Sub-Saharan mobile data traffic is due to increase 12-fold by 2025. Subscriptions for mobile broadband are also expected to total 72% of all mobile subscriptions, while predictions suggest LTE subscriptions will triple, topping 270 million.  
Challenging times
Several of Ericsson's projects are occurring at a time when African countries and economies are reeling from the impact of the global pandemic. But the tech leaders believe their work in the region will help alleviate issues caused by COVID-19. The young population of Sub-Saharan countries, and their digital skillset, will also be a factor in the continent's recovery.
Speaking about the telecom provider's recent achievements, President of Ericsson Middle East and Africa, told , "The risk is for sure the current slowdown in global trade caused by the COVID-19 restrictions. Add to that the presently depressed oil prices which could affect the GDP of certain oil exporting countries. That said, the continent's median age is just 21 years. A young and growing African population with savvy digital skills and behaviour could offset some of these adverse trends and indicate favourable growth for telecom and ICT services."
Pharaon continued, "The current COVID-19 restrictions have demonstrated the benefits of a digitised economy, facilitating working from home as an example. This could prove to be an opportunity for Africa, which can accelerate its journey towards raising the role digital and telecom services play in a socio-economical context."
Extensive work
Ericsson's footprint is growing in Sub-Saharan Africa as communications service providers strengthen their networks and fulfil demands for enhanced mobile services. 
Data suggests Sub-Saharan African consumer demand for enhanced mobile services is continuing to increase, enticing communications service providers to secure their position in the emerging market, with Ericsson moving quickly to establish itself as a leading provider.
In November 2019, the company was announced as an MTN South Africa vendor to deliver products and solutions across its radio access network (RAN) Ericsson Radio System, transport and 5G Core network portfolios. 
Ericsson will also implement Ericsson Spectrum Sharing, a unique 5G rollout solution where spectrum can be shared dynamically between 4G and 5G technologies on the same band.
In June, Telma Madagascar, the country's national telecom provider, launched its 5G commercial network – powered by Ericsson – delivering high-speed services enabled by the new generation of mobile connectivity.
And in October 2020, Airtel Africa increased its partnership with Ericsson to provide 4G coverage in Kenya. Ericsson says the network modernisation deal, signed in August 2020, is in line with the 'Kenyan Digital Economy Blueprint Vision 2030' which will provide stable connectivity in rural areas and facilitate e-commerce platforms.
Continued investment
Pharaon believes Ericsson's work will continue and more projects will be in the pipeline as Africa opens up its digital economy. "The continent has emerged as one of the strongest adopters of innovation, with the rapid rise in usage of technology and smartphones. Just look at how mobile money was initiated in Africa and is now surging all over the continent."
He explained, "Moreover, Africa has come a long way in its digitisation journey – from mobile telephony to broadband, and from connecting to digitising key economic sectors, jobs, education, healthcare, government and society in general."
Pharaon pointed out that regions in Africa now require leading technology, such is the growth of the market with the latest data revealing the continent as one of the fastest-growing mobile markets and reiterates the need for a more efficient technology, higher data rates and availability of ample spectrum.  
"Technology brings an unprecedented opportunity to address the challenges of sustainable economic development and improve the livelihood of people in Africa," he said, adding, "Mobile and fixed networks are key components of critical national infrastructure to sustain and evolve emerging economies during remote work times."