Deutsche Telekom completes stratospheric 4G network test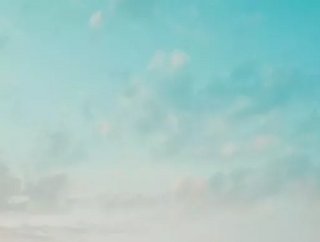 The world's first 4G voice and data connectivity platform has been successfully tested in the stratosphere...
The world's first 4G voice and data connectivity platform has been successfully tested miles above the surface of the Earth.
The German communications giant, , has partnered with to perform the test in a remote-controlled aircraft, which saw the first working demonstration of a platform fully integrated into a commercial mobile network on the edge of the stratosphere.  
Currently, SPL, along with several partners, is developing a hydrogen-powered, remote-controlled aircraft. They are also working on a communications payload and connected ground-based infrastructure which will be suitable for commercial use, with the first flights scheduled for mid-2022.
According to Deutsche Telekom, a number of test flights have already taken place in the German region of Bavaria. Flying at an altitude of 14km, the remote system relies on installed antennas to set up data and voice connectivity.
The connection, which was joined to Deutsche Telekom's terrestrial mobile network, was stable enough to run video calls, web browsing, data downloads and voice over LTE calls. 
The test produced download speeds of 70Mbps and upload speeds of 20Mbps in the 2.1 GHz range over a 10 MHz bandwidth. It was successful because the high-altitude flight provides an uninterrupted ground view. The plane is fitted with antennae that enhance the company's ground-based mobile phone network by feeding radio cells with a 100km diameter.
The research now offers a potential solution to "white spot" areas, which are usually geographical high points where mobile signals are unavailable. 
The move from ground-based cellular masts to an airborne antenna solution would not be a difficult transition for consumers, according to , member of the SPL Board on behalf of Deutsche Telekom and Managing Director of Deutsche Telekom's subsidiary Deutsche Funkturm.
He told : "We have shown that we can bring fast Internet and connectivity anywhere in the future. The combined know-how of SPL and Telekom's mobile communications expertise is the basis for this new technology."
Jacobfeuerborn added, "Particularly in areas that are difficult to access with traditional mobile masts, flying base stations will be a useful and cost-efficient addition to our mobile communications network."