Colt announces access to Oracle Cloud Services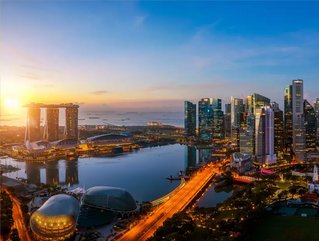 Colt's access to Oracle Cloud Services via FastConnect aims to enable Singapore enterprises to fully secure a work-from-home workforce, priced on-demand
Colt Technology Services a leading provider of agile, high bandwidth connectivity solutions and a member of Oracle PartnerNetwork (OPN), has today announced it will offer connectivity to Oracle Cloud through Oracle Cloud Infrastructure (OCI) FastConnect in Singapore within Oracle's new Singapore cloud region. 
The move aims to allow Oracle customers to harness the power of Oracle Cloud locally, including Oracle Autonomous Database, to help unlock innovation and drive business growth.
Ashby Corrigan, Colt's Regional Sales Director of Enterprise and Capital Markets Asia in Singapore said: "Multinational companies across various industries are selecting Singapore as their business hub for Asia. We are keen to support enterprise customers with existing Oracle applications and also those who are hoping to do secure migration to Oracle Cloud in Asia. 
"Through our expanded collaboration with Oracle, enterprises in Singapore will be empowered to grow their business securely, underpinned by a best-in-class enterprise cloud platform. We look forward to enabling customers in Singapore and any others in Asia also looking to migrate to OCI, realise an optimal cloud connectivity experience with OCI and Colt."
Colt's Dedicated Cloud Access and On-Demand offerings combine Colt's highly-secure network solutions – used globally by enterprises and capital market firms alike – with OCI, a  pre-built, cloud-based system, which also supports enterprises requiring the strongest security credentials. 
Accessing secure connectivity with Colt On Demand for OCI
Colt On Demand for OCI can also enable customers to access secure, high bandwidth connectivity to OCI cloud regions in near-real-time, allowing them to also scale bandwidth up or down dynamically in near-real-time. Colt On Demand for OCI is controlled by an online customer portal and is consumed through a flexible, pay-as-you-use commercial model, delivering a best-in-class, cloud networking experience.
Colt's cloud connectivity and on-demand propositions are underpinned by the Colt IQ Network – a 100Gbps optimised, intelligent network that spans four continents with Colt-owned infrastructure in 32 countries. Its global coverage connects more than 900 data centres and 29,000 on-net buildings globally, including over 90 data centres and 2,500 on-net buildings in Asia. With OCI, customers benefit from built-in security, consistent high performance, simple predictable pricing, and the tools and expertise needed to bring enterprise workloads to the cloud quickly and efficiently.
OCI's network and Oracle Cloud 
OCI's extensive network of more than 70 FastConnect global and regional partners offer customers dedicated connectivity to Oracle Cloud regions and OCI services – providing customers with the best options anywhere in the world, Colt said in a statement.
Specifically architected to meet the needs of the enterprise, Oracle Cloud is a next-generation enterprise cloud that delivers powerful compute and networking performance and a comprehensive portfolio of infrastructure and platform cloud services from application development and business analytics to data management, integration, security, artificial intelligence (AI), and blockchain. With unique architecture and capabilities, Oracle Cloud delivers unmatched security, performance, and cost savings. Oracle Cloud is the only cloud-built to run Oracle Autonomous Database, the industry's first and only self-driving database.