CM.com the latest in global RCS rollout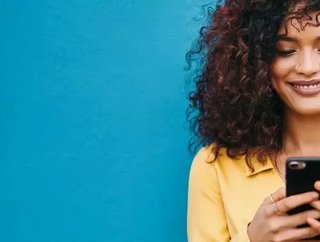 The Dutch conversational commerce provider is launching the new service in collaboration with Vodafone Netherlands...
CM.com, the Dutch global provider of cloud-based conversational commerce, is launching RCS (Rich Communication Services) in partnership with Vodafone Netherlands.
The service, which will go network-wide following a successful rollout in Germany, enables enterprises to communicate with customers via text in a more secure and feature-rich way. 
CM.com aims to replace SMS (Short Message Service) with the new text system that offers phonebook polling, images, animated stickers, videos, buttons and is part of a broader IP multimedia subsystem.
Advocates of RCS say the service provides better security than SMS. Unlike some communication channels, businesses using RCS must have a 'Verified Profile' that they are only granted following stringent security checks by the RCS provider. This eliminates the issue of scam texts – a considerable problem for traditional SMS messaging.
According to CM.com, RCS provides a new world-wide messaging standard for the business market that is supported by all telecom operators. There are currently 1.2bn mobile handsets that support RCS in global circulation. That figure is predicted to increase to 3.9bn by 2025. 
Like traditional SMS, users don't need to install a dedicated app to use the service. If a mobile phone is incompatible with RCS messages, the network will send a normal SMS with the same functionality, but without enrichments features.
, CEO of CM.com, explains; "The Netherlands is the logical next step for CM.com to roll out RCS. We focus on the global Conversational Commerce market in which mobile first and personal communication are central. RCS enables any company to incorporate Conversational Commerce into their business processes."
He continues; "It offers them the opportunity to create a complete customer journey using mobile, including all touch points. In addition, RCS responds to the need for real-time and personal contact. From now on, Dutch consumers will also be able to benefit from more convenience when interacting with brands."
What is RCS?
Rich Communication Services is a replacement service for traditional SMS and MSM text messages. It offers users many of the features currently in use through social media messaging apps such as WeChat, Facebook Messenger, and WhatsApp. 
Users have come to expect a high level of features in their messaging services. Traditional text messages also rely on a mobile network connection and have a limit of 160 characters per message. Despite this, the service has remained popular. According to a recent by Digital Trends, SMS still sees some 781bn messages sent every month – and 9.3trn per year in the US alone.
However, competitive markets have driven the RCS service forward, making it a more attractive option for consumers, who want increased interactivity. CM.com has modelled the features offered by their RCS, on the current service provided by Apple's iMessage. has also developed its own RCS and is trialling the service in Australian markets.
New competitor
While some may consider RCS a competitor to current messaging apps, the service is unlikely to top the popularity of today's best-loved messaging services. For example, RCS offers different levels of encryption to other leading popular messaging platforms. 
The messages are encrypted in transit. Although they are secure while being sent via the internet, carriers can still read them. By contrast, WhatsApp messages have end-to-end encryption, keeping the information private between sender and receiver. This security, along with new, user-enrichment features currently being rolled out by WhatsApp, means RCS is unlikely to steal the thunder. 
In his on RCS as a replacement for WhatsApp, Android Authority's Managing Editor, News, , comments; "WhatsApp and RCS share similar features, but they don't nearly provide the same messaging experiences. WhatsApp has been around for so long that it's been able to roll out quite a few little features that make for a really nice messaging experience overall."
He adds; "RCS as a messaging protocol is an obvious upgrade over traditional SMS/MMS chatting, but it's held back by a few things. It's a relatively new standard that's taking a very long time to roll out. Also, while the core features of RCS will be supported across all compatible messaging apps, your mileage will vary depending on which app you're using. For instance, Google's Messages app offers different features to Samsung's stock messaging app, despite both supporting the RCS standard."