Becoming More Human in a Hyper-Connected World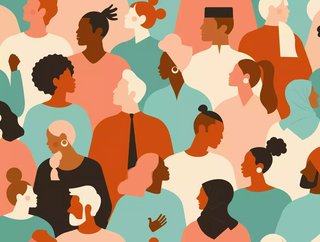 Telia's Pernilla Wikman wants to use diversity and technology to fuel curiosity, creativity and innovation in the modern workplace.
It's no great secret that the past year has, and will continue to have, a profound effect on the ways in which we work, learn and socialise. Already, we're starting to understand how the changes that the COVID-19 pandemic catalysed are shaping the future of the workplace. 
From remote conferencing and mixed reality to increasingly intelligent forms of automation, our dependence on technology to facilitate work has become exponentially more apparent. 
"We're becoming a hyper-connected society," says Pernilla Wikman, VP and head of global business at Swedish multinational telecom company Telia. "Technology is a great enabler, as long as it embodies values. And digitalisation means nothing if we don't use it to deliver on those values." 
Wikman has made a 20 year career out of fighting to ensure that technology isn't used in a vacuum, but as a tool in concert with people, processes and partners to create a world that "is better than the one we live in today." She adds that, "The more technologically advanced we get, the more human we need to become." 
As the modern workplace becomes increasingly digitised, and our collective relationship to it changes, people like Wikman are going to be essential to ensuring that cutting-edge technology is deployed in the right way, for the right reasons. Technology, Wikman believes, is only a piece of the puzzle. First, she explains, enterprises and technology leaders need to create "a mixture of different perspectives and figure out how to cultivate diversity in a way that produces a great result. Because, when you look at the industry as a whole with regard to the ways in which technology is evolving, there needs to be this continuing innovation. And that means finding ways to include people, processes and partners, not just new technologies." 
The right mandate for innovation
Wikman's philosophy centres on the idea that, if you give people the space to be themselves, approaching problems in diverse and unique ways, creativity, curiosity and innovation will flourish. She's already put the approach into practice at Telia itself and, as she explains, it all starts by giving people the right mandate. 
" A mandate isn't only the act of giving people the power to make decisions; for me, it's also about creating an environment in which they can truly be themselves," she explains. "When you create an environment where people have that mandate to really be themselves and to utilise their own diverse strengths, then you will also create diversity," as well as encourage creativity. For Wikman, "innovation is nothing more or less than creativity. And, if you can put people in an environment where they feel like they're free to be themselves, the creativity and innovation will follow." 
She adds that she also works to close the gaps associated with the more traditional concept of diversity but adds that, "For me, diversity is so much more than a question of gender or ethnicity. When I think about diversity, I think about each individual person's background and personality." The key to her approach, and the driving goal behind her entire approach to diversity, is to create an environment which empowers people "to truly be themselves." 
Going leaderless 
This idea of creating accepting, diverse spaces is something Wikman insists is absolutely key. At Telia, her methods are already producing results. "We are a really good example of a company looking within itself and working to create these kinds of environments," says Wikman. "We have created autonomous teams, even taking the concept to the extent where those teams are run leaderless, meaning that we've removed the management layer." 
The program, called the learning platform, has passed beyond the trial stage at Telia and has been welcomed by its team as a step towards fostering greater creativity and innovation. "It's a completely new mindset where we're giving people the space and the flexibility to learn as they go," Wikman explains. "We don't have roles; we're sharing perspective, and people can make informed decisions for themselves by seeking advice. Learning is essential to innovation, so we need to bring curiosity and creativity into our daily workdays. And to do that we need to break down existing silos and create engagement." 
The project has been a huge success, with almost 80% of the participants believing that they were creating more value for the company and its customers than before. "We've received really great feedback from the teams," says Wikman. "We said to them that, 'once we've tried things this way, if you all want a leader to come back and oversee you, then we'll put things back the way they were'. And of course no one wanted that." 
In a future where research by Ericsson estimates that 60% of white collar work will take place outside the company office, it's easy to see how the pseudo-military, hierarchical structure that has existed at the heart of enterprise organisation for over a hundred years has outlived its usefulness. In November of last year, consulting and analytics firm McKinsey released a report on the need for agility in the post-COVID workplace. Report authors Quentin Jadoul, André Nascimento, Olli Salo, and Renato Willi note that, "Never have companies of all sizes felt so much pressure to make their business models fit changing requirements. And the need for speed won't be temporary—digitisation, globalisation, automation, analytics, and the other forces of change will go on accelerating too." 
Agile, innovative, creative, and better than we used to be. 
As we adjust to the second year of the COVID-19 pandemic, the need for meaningful and lasting organisational change has never been felt more keenly. McKinsey's report shows a clear advantage gained by companies practising agile strategy during the pandemic over their traditionalist rivals. 
For Wikman, new and agile ways of working are an imperative step to not only ensure that enterprises can adapt to this new, hyper-connected world, but have the creative space in which to use the technology that is increasingly saturating our lives to make this new world better than the one we live in today. "There needs to be much more discussion around how to use technology to create a more sustainable world, environmentally and socially," she says. "We need to build something better than what exists today and technology is the tool that will be used to create that future. When you take that into consideration, the telecommunications industry has a huge responsibility as a digital enabler, due to the fact that we're the ones building the digital infrastructure that's necessary to create inclusiveness and a society that's better for everyone in it."