BAI announces permanent connectivity on London Underground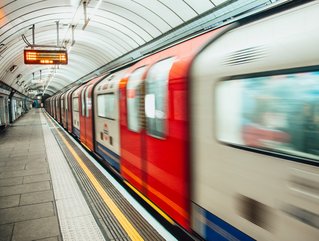 BAI Communications has announced permanent mobile connectivity on the eastern section of the Jubilee Line of the London Underground
BAI Communications (BAI) has completed the first milestone of its rollout of high-speed mobile coverage across the London Underground as it launches a permanent 4G service on the eastern section of the Jubilee Line.
The connectivity has been available as part of a pilot service since March 2020, following agreements made last year by both mobile operators to join BAI's network, making them the first to cement their commitment to providing coverage to London Underground passengers.
BAI says that, whilst on this section of the Jubilee Line, customers will continue to be able to "check the latest travel information, keep on top of their emails, catch up on social media, live stream videos wherever they are on the Underground."
Service marks completion of BAI's Connected London project
Permanent service has been enabled by BAI, who were awarded a 20-year concession by Transport for London (TfL) in June 2021 to deliver mobile connectivity on the Underground. This marks the completion of the first milestone of BAI's Connected London project, which has seen the handover of all infrastructure as well as the development and refinement of the previous network support model to meet the needs of a permanent commercial service.
Billy D'Arcy, CEO of BAI Communications UK, said: "We're pleased to announce this first major delivery milestone on our journey to transforming London's connectivity. Customers of our launch partners, Three and EE, will be able to enjoy permanent access to uninterrupted mobile connectivity whilst travelling on the eastern Jubilee Line. This will provide a massive boost to the passenger experience and marks an important next step on the project's journey as we accelerate towards a hyperconnected London."
Shashi Verma, Chief Technology Officer at TfL, said: "It's great that following our successful pilot over the last two years, BAI Communications will now be permanently providing 4G coverage to the eastern section of the Jubilee line. We Look forward to coverage being extended to more stations and tunnels in the coming years, which will provide greater connectivity to customers and support London's economic recovery."