Axione targets four million UK full-fibre connections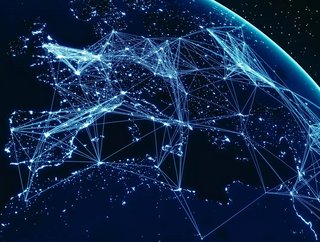 Axione is planning to provide four million full-fibre connections to suburban and rural UK areas to contribute to digital transformation
French telecommunications company is contributing to digital transformation in the UK by targeting four million full-fibre connections in the country's suburban and rural areas. The company will be supported its shareholders Bouygues Energies & Services and Vauban Infrastructure Partners, which have created the organisation Axione Fibre to deploy and operate the full-fibre network in the UK. 
What will Axione Fibre do to contribute to digital transformation in the UK?
Axione Fibre will design, build and operate a wholesale full-fibre network. Based on an open-access network model, Axione Fibre acts as a wholesale-only operator partnering with internet service providers, integrators, operators and channel partners to offer reliable ultrafast broadband services to end-users. This £300m investment raised along with third-party equity partners is the first phase of a large-scale project aiming to reach 4 million premises throughout the UK.
Dominique Astier, Managing Director of Axione UK, said: "Full-fibre networks are essential infrastructure to deliver digital services to all residential, corporate and public sector premises. Axione is delighted to partner with Vauban to create Axione Fibre, a large scale FTTP pure wholesale operator targeting small towns and villages across the UK."
Gwenola Chambon, CEO and founding partner of Vauban Infrastructure Partners, one of Axione's shareholders, said: "More than ten years ago, we were among the very first infrastructure investors to invest in the digital sector, in France, as we were convinced that FTTP networks were both essential for the development of communities and presented a unique business growth opportunity. 
"Since 2009, as a result of our ongoing commitment to this essential sector, we have built a major digital infrastructure portfolio in France alongside Axione. Axione is the wholesale broadband operator partner with whom we have built a very strong partnership over the years, crowned by participation in Axione's capital from the beginning of 2019. Our objective as shareholders of Axione is to support its development in France and foster its diversification of business by exporting its expertise abroad. Axione Fibre in the UK paves the way for this strategic development and represents the first step of this strategy," she added.
Pierre Vanstoflegatte, Managing Director of the Bouygues Construction Energies & Services Division; Chairman of Bouygues Energies & Services and President of Axione, said: "Having proved the strength of its model in France, Axione is leveraging its expertise in the UK, a key market in the development strategy of Bouygues Construction's energy and services division, through Axione Fibre. In all the countries in which we operate, we want to do more to deliver essential resources to local and regional communities, helping them to forge their future. Digital infrastructure forms the basis of this value-creating digital transformation."