2Africa cable to become longest ever with latest expansion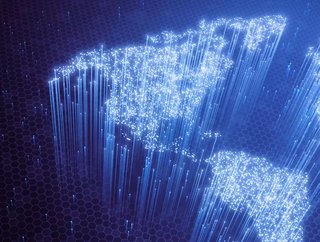 The 2Africa consortium has added a new branch connecting India, Pakistan, and the Gulf of Arabia.
The 2Africa consortium, the group of tech firms and telecoms behind the massive 2Africa submarine and terrestrial cable project, has announced a new expansion branch. The PEARLS branch extends the cable's reach into the Arabian Gulf, reaching out to India and Pakistan.
Initial projections for the length of the 2Africa cable were 37,000 kilometres - the distance needed to run around Africa (currently the least connected continent other than Antarctica) and connect to terrestrial landing stations on the European side of the Mediterranean. Now, however, the PEARLS project is expected to significantly raise that figure. 
Once completed, the new segment will bring the total length of the cable to more than 45,000 kilometres, securing its place as the longest subsea cable system ever deployed. 
The 2Africa cable, which is being built by the consortium made up of China Mobile International, Facebook, MTN GlobalConnect, Orange, stc, Telecom Egypt, Vodafone and WIOCC, already circumvents Africa, as well as touching both Western Europe, the Mediterranean, and now Southern Asia. Currently, the cable lands in 33 different countries, from the United Kingdom, Portugal and France, to Somalia, Tanzania, and Oman.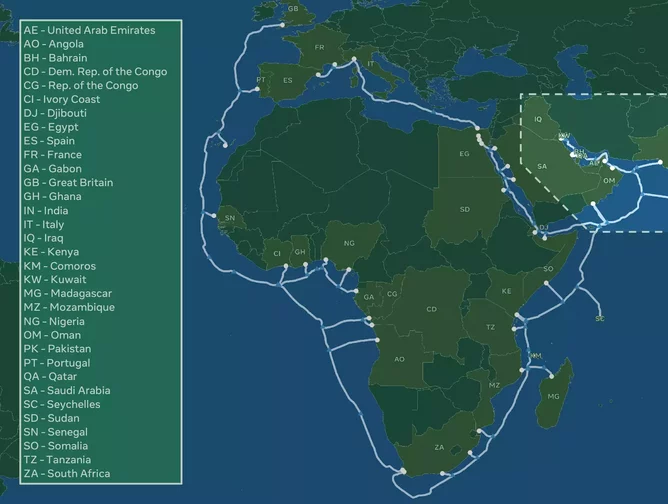 The expansion accompanies a broadened commitment by the consortium. Previously, 2Africa had committed to providing access to internet connectivity to more than 1.2 billion people. With the new expansion project, the company says, "2Africa PEARLS, 2Africa will be providing international connectivity to an additional 1.8 billion people--that's 3 billion people, representing 36% of the global population." 
As with other 2Africa landing stations, connectivity to the cable is being offered through carrier-neutral facilities or open-access landing stations - something the consortium says is "encouraging and supporting the development of a healthy internet ecosystem." 
Facebook's VP of networking infrastructure, Kevin Salvadori, wrote in a statement that "The past 18 months have highlighted the importance of connectivity as billions of people around the world rely on the internet to work, attend school, and stay connected to people they care about. We continue to invest in subsea cables in Africa and beyond, as communities and businesses flourish when there is widely accessible internet." 
The announcement follows one made last month that the 2Africa cable would be adding four more branches, landing in the Seychelles, the Comoros Islands, Angola and south-east Nigeria.