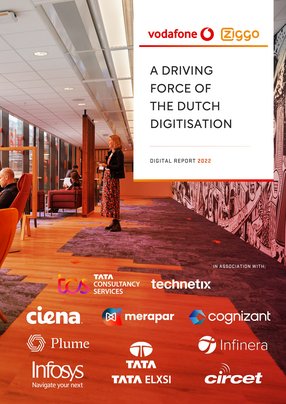 VodafoneZiggo: A driving force of the Dutch digitisation
Leo-Geert van den Berg reveals how innovation, partnership and customer service has made the Dutch telco the most reliable fixed network in the country
For such a technologically advanced telco, the mission of VodafoneZiggo reads rather poignantly and humanely in its message:
'In the end, life is all about feeling connected. With each other, with loved ones, friends and family. With the things that matter to them. So they can fully enjoy everything the world has to offer. And people, companies and society can progress. Enjoyment and progress with every connection.'
The Dutch telco's master connector is their Director of Fixed Network, Leo-Geert van den Berg. A harmonising team builder, with a long history of realising strategy and leading change and transformation, van den Berg has 20 years' experience in various technical managerial roles, but predominantly in telecom organisations. A team builder, committed people manager and communicatively strong according to the opinions of employers and colleagues, van den Berg has spent his career in various technical managerial roles, but predominantly in telecom organisations. For the last 21 years, he has been working at Liberty Global (LGI), of which the last seven years at VodafoneZiggo.
Previously CTO at Ziggo in 2016, after the merger between Vodafone and Ziggo in 2017, he has since been responsible for the Fixed networks in VodafoneZiggo, including HFC, Access, IP/Core Networks, Backbone, Video Services, Voice Services, Internet Services and Data Centres.
Earlier this year, the organisation won the umlaut 'Best fixed network score' from the Accenture-backed benchmarking awards. Umlaut is an independent German group that carries out mobile benchmarks, and this year was the debut for the category of 'fixed networks'.
During COVID's peak, the organisation saw capacity grow approximately 33% per year. The telco needed to make sure that they are one step ahead of what the customers need, proactively building out the capacity so that customers could access services, at the fastest speeds, at all times.
"It was a constant evaluation and expansion of our network capacity, making sure we're ready for the next level. We continued to monitor the network's quality and because we had the processes in place, we could continue during COVID as well," said van den Berg.
Transforming the organisation to a more digital business, such as customers being able to do services online, has been a critical part of the telco's journey. Choosing new products or services with a click of a button "instead of having to fill in 20 forms and waiting for a week."
The likes of Tata Elxsi has been one of the partners that VodafoneZiggo works with to transform into a digital business by creating and integrating software defined networks: "SDN and network automation is one of the big priorities for us," he added.
Another key partner in this field is TCS, which has provided key solutions to enable this transition.

"TCS is one of our strategic partners in the area of fibre build digitisation and automation," van den Berg added.

Quality and stability
Van den Berg has a major role within the Fixed Networks team in keeping the systems up and running at all times, no matter what.
Away from the high street VodafoneZiggo shop fronts, the lights of the Ziggo Dome music venue in Amsterdam and the Smart WiFi-powered devices in the homes and hands of customers, above all else is the reliability of the networks themselves.
Van den Berg uses the analogy of a cruise ship: "We have a lot of entertainment on offer and many happy customers on board. But the engine room is needed for everything to run perfectly. The passengers never visit the engine room and don't even notice there is one until their services are not working. So from a fixed-technology department point of view, the more invisible we are, the better our services are working and the happier our customers are. That's what keeps us motivated and keeps us going."
"What we do really matters"
And for millions of customers around the country, it's hard to understate the importance of connectivity. During the height of the COVID crisis, people were working and studying from home and using a lot more internet, which meant a dependence on internet connectivity.
"COVID was an important test for the networks. The majority of people were suddenly not in the office, but working or studying from home. When Monday morning came around at 10 o'clock, we would see a massive peak in the network traffic when usually, that is a very quiet time of the day. I am proud that we were able to provide consistently good performance with zero congestion, even in those peak moments."
VodafoneZiggo's networks were tested from a capacity, stability and quality point of view. These are three major elements that are key to the network: "We made the right choices in the years' previous to focus on these areas, and we need to continue on this route for the years to come."
Especially during that first COVID period, the responsibility of all the Dutch telcos to keep our society connected became very visible. It was then that VodafoneZiggo had to prove that the networks were up and running constantly, at the right quality level, with minimal outages and sufficient capacity for internet, both on the upstream and the downstream.
"Those are the key KPIs that we closely monitor daily and that we report on internally to all the teams. In doing that, we can make sure that we build at the right spots in the Netherlands, with the right amount of capacity to provide the services that customers need," said van den Berg.
Reflecting on the umlaut award, he said: "We've been investing a lot of effort and money and we worked hard on making our networks, products and services better for our customers. To be awarded this year with the best fixed network award was a great recognition for the team. We were proud of it and we are very happy to see that all the hard work is paying off."
Smart WI-Fi and in-home connectivity
In-home connectivity is one of the business's key focus areas. Almost half of the calls received by the call centres have to do with some aspect of in-home connectivity, following similar patterns with other telcos in the Netherlands and in the rest of Europe.
"It shows that for our customers, in-home connectivity is key. Always-on with the right speeds, everywhere in your house. That's what the customer values the most."
COVID re-emphasised the importance of getting Smart WiFi launched, leading to an accelerated ambition of VodafoneZiggo to get it live in as many customer homes as possible.
"That's a challenge because we have millions of homes and we have to get these devices out there, in a speedy fashion. We've been busy with that for the last two years now".
Partnerships such as the one recently secured with Plumm allow VodafoneZiggo to offer a Smart WiFi solution.
"The Smart WiFi solution of Plume gives us access to a lot of monitoring meta data on usage and performance. In case of troubleshooting, this allows us to resolve the issues with customers a lot faster."
Securing customers from ever-present threats
A common trend within telcos around the world is 'security by design'. Security is merely a hygiene factor for customers as the minimum they would expect, much like having sufficient capacity. To VodafoneZiggo, it's about making sure that for any new application, product, or network architecture they develop the right security pieces.
Van den Berg: "We will make sure that we have the right level and skills in place to do what we need to do. Data security and privacy is an integral aspect of our technical story."
Gigabit readiness
The competition between Dutch telcos has paid off for the customer: both the fixed and mobile networks rank as some of the best in the world. One of the most important projects for VodafoneZiggo is upgrading all of the Netherlands by year end 2022 to gigabit speeds, of which the company is on track to achieve.
The VodafoneZiggo headquarters is based in Utrecht, a charming and vibrantly modern city with picturesque canals and extraordinary wharf cellars. It was also one of the first places in the country to receive a gigabit network and products.
"The good thing about us being able to give gigabit speeds is that we don't have to do any digging to upgrade the network. By doing software updates, changes in our data centres and upgrades of the equipment in our street cabinets, we can enable gigabit speeds on our existing network without having to dig open the streets.
One of the 'backbones' VodafoneZiggo relies on is the transport IP- and optical network. This optical technology was provided by Ciena, a major partner alongside many others helping to digitalise the entire network.
Countless municipalities and cities across the country now have an upgraded network. Almost 90% of the Netherlands is gigabit ready. By the end of the year, it will be at 100%. That means that the more than seven million homes that are connected to the Ziggo cable will be able to subscribe to a gigabit product.
"For customers, it matters to be part of this innovation. It shows that they have the extra capacity available to them to use all the services that they want," said van den Berg.
A bigger impact on society
VodafoneZiggo's size and offering of crucial infrastructure makes them an important actor in the digitalisation of the Netherlands. Digital skills and knowledge are evolving rapidly. However, the company recognizes that not everyone in society is able to keep up with these new trends, and as a consequence, is able to benefit from a digital society. Therefore it is VodafoneZiggo's ambition to help Dutch citizens become more digitally savvy. VodafoneZiggo started multiple initiatives to live up to that ambition. As management, they are able to contribute to that directly. An example van den Berg cites is the Online Masters, a project where VodafoneZiggo employees can contribute: "We visit primary school classes for 6-12 year olds and we give them two hours of training on cyber security, internet development or innovation. It's great to stand in front of the class and talk to the children about these topics and have a bit of interaction with them."
Another example of digital upskilling in the community is the CoderDojo, held at the Ziggo Dome music venue, where thousands of children were trained on developing programmes and code. With a fresh new ten-year deal between the iconic music venue and the business, these opportunities are to be expanded further in the future.
"There is a gap currently in society where people aren't digitally skilled enough. We see what's happening with talent shortages and we want to play a role in alleviating these skill gaps.
Similar to programs for the younger generation, we also have programmes running for elderly people where we train them and teach them how new technology works."
An autonomous future
"We are on a journey to bring our networks from reactive to proactive, and from preventive to autonomous," said van den Berg.
Network automation is one of the key areas that the technology team spends a lot of time and effort on.
"Telco networks used to be reactive. This means that if there was an outage, a technician was sent out to fix it. Then our networks evolved to become more proactive, meaning we could see what was happening in the network before events even occurred. Currently, we are in the transition to create preventive networks, where the network itself sees and detects if there is an issue ongoing and, without any manual intervention, issues get resolved," he added.
VodafoneZiggo is now in the stage where from a preventive point of view, they can detect cable damages. Underground monitoring tools can tell if the signal level on the cable is getting slowly weaker. Even before customers are noticing anything from the weaker growing signal, technicians can already see something going on and fix it so the issue doesn't occur in the future.
"We want to make sure that those types of processes become more and more automated and more self-healing. This way, our preventive network should also become self-healing. To give an example of that: As we have a redundant network, we will have future possibilities where in case of damaged cables, we can switch over automatically from one cable to another so that the other cable will pick up the traffic. When we have maintenance planned in the area of the damaged cable, we can carry out the reparations. This means we do not have to send out a technical team every time a cable is damaged, but we can plan that during moments our team would already be in place for the scheduled maintenance works. This way, we see possibilities to work more efficiently after we have automated this part of our network," said van den Berg.
To end up with a network that is completely autonomous, van den Berg suggests they will "need to take it two or three or four steps further. For this network transition, we need different technologies in the architecture, different vendors, different companies that help us to create that."
With the Netherlands being a small country and not able to invent new technologies "on a daily basis," van den Berg says the key is to be a "smart integrator," with "data as an essential building block for us in that whole ecosystem to integrate smart technologies together with us, and making sure we build our autonomous networks for the future".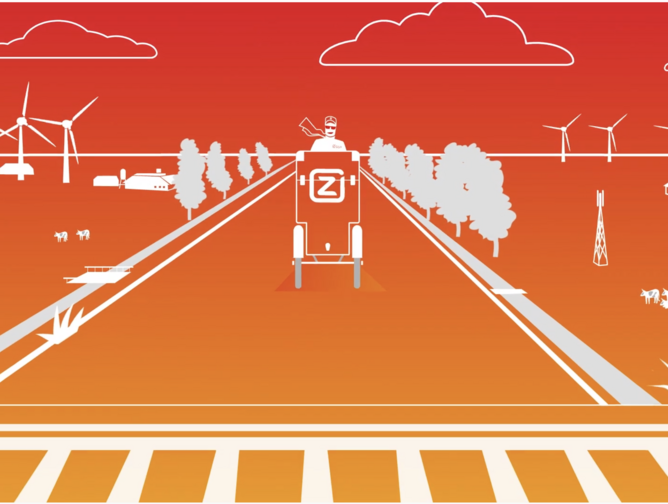 VodafoneZiggo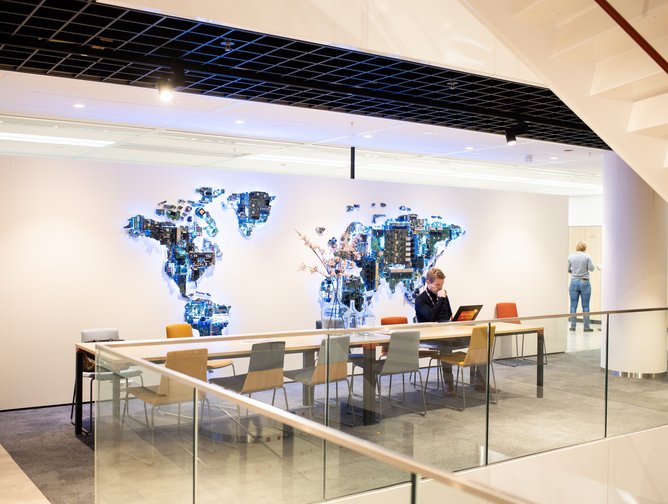 VodafoneZiggo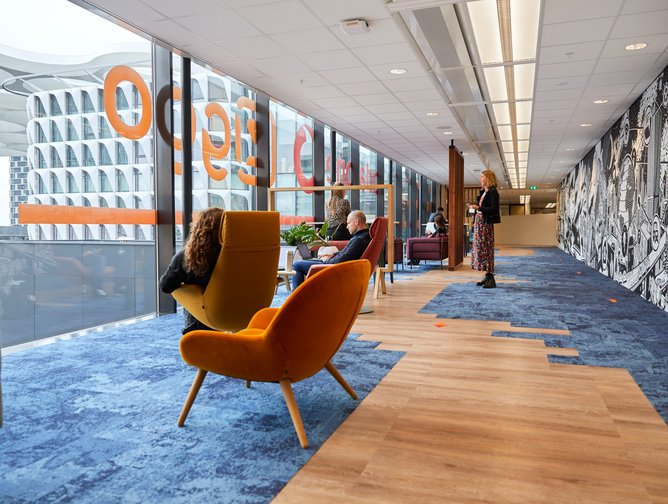 VodafoneZiggo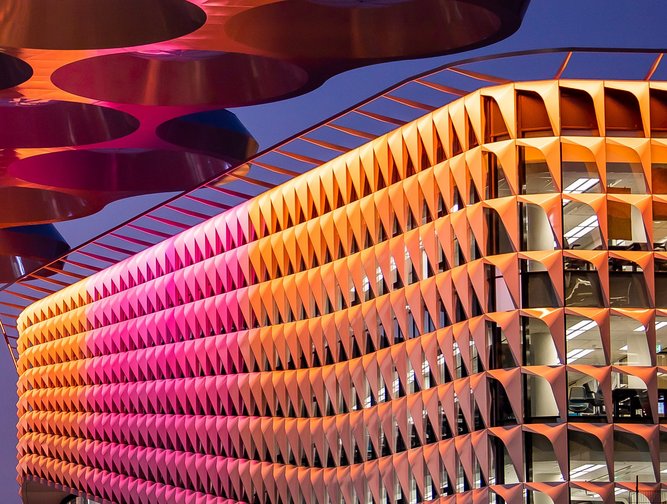 VodafoneZiggo