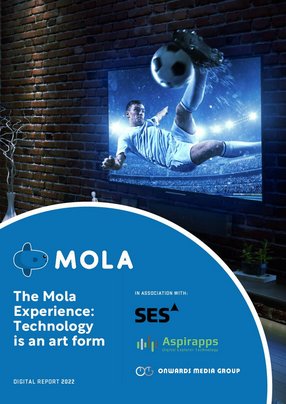 The Mola experience: Technology as an art form
A huge success in OTT within Asia Pacific, Mola's CTO, CP Lee, has evolved their tech stack through specialist partners to upgrade the experience
It's been a busy few months for Mola since we last profiled them for Technology Magazine.
One of South-East Asia's leading Over-the-Top (OTT) multimedia companies, Mola, reached Singapore and Malaysia in November 2021 offering expanded entertainment choices while focusing on interactivity and engagement initiatives.
An agile and innovative business, they have been praised for their content ideas (song requests at live concerts anyone?) and sheer scale of content offering for their audience. These include premium series and movies by top filmmakers such as Yellowstone, Catch 22 and For Life, and live sports events like UFC, Bellator MMA, Belgian Pro League, French Cup and Serie B.
With a steep rise in the adoption of OTT video service platforms in Asia Pacific, with predictions that digital viewers could rise to 2 billion in 2022, household penetration of Subscription Video on Demand has skyrocketed. With Mola also promising a steady flow of localised media content through their own producers, and a mix of world class content through their core pillars of Sport, Entertainment and Music, the company is set for even bigger things over the coming months as their technology stack increases to deliver an unrivalled customer experience.
"Over the past year, the team has worked tremendously hard to make sure that we are able to deliver a better and faster service to our users," added CP Lee, CTO of Mola.
Sport as a key driver for success
One of 2022's big additions for Mola was partnering with video technology outfit Ateme, to enable 4K UHD live streaming with Dolby Audio and bring English Premier League (EPL) football matches, with high-quality video and audio, to viewers in Indonesia.
Lee added: "We are thrilled to be the first OTT player to bring 4K UHD live streaming of EPL matches with Dolby Audio technology to our Indonesian viewers. 4K EPL viewing is now available across a range of devices, including both Android and Samsung TV (Tizen) platforms. Soccer fans can now enjoy an enhanced sports viewing experience wherever and whenever they want".
Sports are the backbone of the Mola success story. In March this year, they announced PGA Tour rights for Singapore and also the 48-player LIV tournament, to be broadcast by Mola and Viaplay.
The agreement, struck with the PGA Tour's international rights and distribution partner, Discovery, sees Mola become the exclusive Tour broadcaster in the city-state, to add to their exclusive rights in Indonesia.
Chelsea FC and Sheffield Wednesday fans from the 90s will recognise the familiar faces of legendary England footballers, Des Walker and Dennis Wise, who front Mola's reality show to find the next superstar of Indonesian grassroots football, aiming to bring through some of the country's best youngsters as part of one of its reality shows: 'Dream Chasers: Garuda Select.'
Wise acts as a mentor for the team as Walker lended his coaching skills. It's a novel idea that mirrors such formats as Red Bull's The Streets Don't Lie.
"We have actually expanded our portfolio to include almost all the major soccer leagues from Europe. Our content offering today has tremendously improved, as we now have MMA UFC events rights for Singapore and Malaysia, and that actually brings a new experience for these countries.
We focus on the audience's needs and serve them with fresh content delivered in outstanding quality," said Lee.
Partners key to blossoming services and capabilities
Mola's high technical standards, driven by Lee, meant a whole rebuild of their technology stack, so they could give back a better deal to their subscribers through a high-performance platform. For the business, this is about sustainability and giving their users an experience they can enjoy anytime, anywhere.
With customer's Quality of Experience (QoE) considered the benchmark of the OTT world, Mola are expanding their existing partnerships with the likes of Broadpeak, who they brought on board last year for their advanced content delivery network (CDN), which reduces Mola's Video delivery costs and ensures a superior QoE across all devices.
Today, Mola is rebuilding the entire platform backend, as well as the frontend.
Lee added: "We decided to work with partners with experience and field knowledge within media, helping us to power our new backend systems and our frontend applications."
One of these partners, Onwards Media Group, was a vital part of this rebuild.
"Onwards Media helped us look at our CMS and our delivery, so we're able to transcend the experience for the users themselves".
Previously, Lee explains, when you develop in-house, there's "struggles with timelines", but with a partnership, "you're always looking at what is available and maximising the strength of each partner".
To continue to provide an enhanced experience for customers, Aspirapps came on board to bring the app experience to the next level. Lee explains that in-house teams can take "a bit longer to introduce new technologies", so "working with a partner like Aspirapps allows us to introduce those new features and functions faster than before."
In terms of live feeds, a core offering for Mola, the likes of SES ensure that the countless sporting match-ups they provide and various live feeds for concerts are taken care of, as well as the playout functionality. Lee adds that "SES is a very valuable partner for us, ensuring we can offer a broad range of live content".
Homegrown content
Of Mola's core pillars, much of their original content comes from the music and general entertainment categories, with sport mainly dominated by live rights.
The recently revamped Mola platform includes "Mola Chill Fridays," where fans can interact with international musicians such as Kehlani, Seal, and Charlie Puth, and request songs from them.
A glittering cast including Francis Ford Coppola, Michael Douglas, Gary Vaynerchuck, Mike Tyson, Susan Sarandon, Sharon Stone and John Travolta are also fair game for audience questions on the "The Mola Living Live" interactive talk show.
And that's not all, as Mola also has its own recording label, signing up new talent to fuel its social media engagements.
"We want to become a part of the community, which is why we are so focused on creating programmes and activities that do more than just entertain our viewers," said Mola CEO (and prominent filmmaker) Mirwan Suwarso.
Lee explains that this new approach taps into areas other platforms are not, making it a significant differentiator, "because the content is actually owned by us."
Maximising every avenue of social media exposure, Mola taps into key events in the build up, during the performances and celebrating the experience after the show.
"We started to actually run offline events for users to come together to listen, enjoy and bask in the music environment. But we also continue to stream those on our platform at the same time," said Lee.
Data and the future
Mola prides itself on learning each day from the data and user feedback they are seeing in the market, which helps them to navigate the trends and set new availability and new trends, where possible.
AI, machine learning and the data that these technologies provide powers the new platforms at Mola. With a focus on user's needs at every point, the streaming giant can use these deep insights to give back a better experience to the user.
For example, recommendations have always been tough for a 'home brew' system to really tap into, so this has led Mola to bring on partners to try and get that done correctly.
"The offering of content that we have is so huge, we really need to figure a way to help users to dive in, to really help them get the best experience in the limited time that they have on the screen.
This is where data plays a very important part in our learnings, as well as artificial intelligence to help decipher what the best way to deliver to them is. And this is not just on content, it's also on the delivery itself: how we can deliver the end stream to particular users with the best path, with the best video codec that we can get to their screen, so that whatever platform you're using, whichever applications you are on, you'll always get the best experience," said Lee.
The 'appointment to view' approach of traditional TV, (also known as 'lean back' experience), is shifting towards a 'lean forward' approach where the user browses similar to using the Internet. In the digital age, people navigate content by swipes on mobile touch screens or clicks on portable laptops and desktops. In other words: They lean forward.
"We are trying to marry the two. So it is definitely in the works of combining the lean forward experience such that it becomes synonymous to users.
There's lots of times when you go to the platform and get overwhelmed as well. So this is something that, where I think to link up the two experiences can be utilised in a slightly different way to assist the user.
So if they want to just sit down and watch something, we can present that accordingly to the users, based on where they are. And from that they can switch into the lean forward whenever, if they want to. And this is something that we are trying to build at this moment; to have that kind of seamless experience," said Lee.
An ocean of opportunities for Mola
Commenting on the remarkable speed of digital transformation since their last interview with us in Autumn last year, Lee added : "We switched over from the beta world, or the preview world, into the subscription business world since April. And we are actually seeing a very healthy pick up in terms of subscriptions from end users, as it grows steadily on a day by day basis. And it also gives us that sensibility that we need to do better for our users, who have given us that initial trust."
In Europe, both in the UK and Italy, Mola is still operating on the free preview environment, but Lee explained that this is simply because they want to take things more cautiously.
"By the time that we start to go to market in new regions, we must be ready for the users who give us their trust.
Number one for us is that we want to really only get into areas that we can support properly. We do not want to get into a country with no appropriate content or minimum content, and not do it justice.
The users put their faith in us in terms of technology, and that comes under my group. That's why we emphasise delivery to the end-user. We want to make sure that our users get the best end to end experience so we are looking into key technologies like Dolby Vision etc. We are always talking to different partners," said Lee.
Seeing good technology vendors as contributors to the canvas of technology, Lee describes the technical ecosystem as like a piece of artwork.
"When you really want to reach that peak, there is actually a very artistic direction that you need to drive. It is not just ones and zeros. Yes, those are the fundamentals, but to reach that key goal, you must get the right components and blend them together".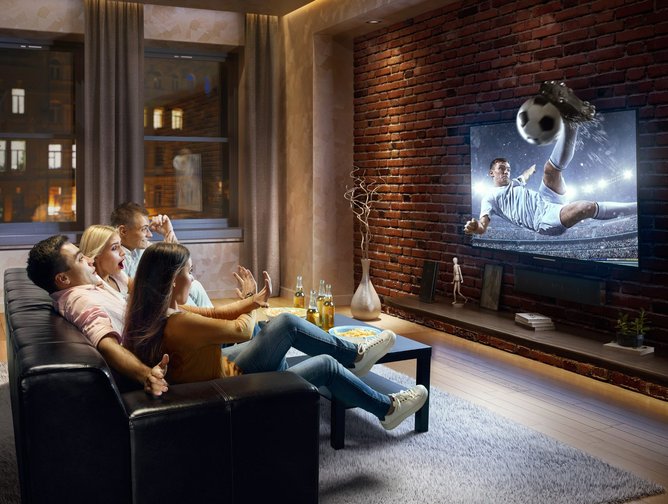 Mola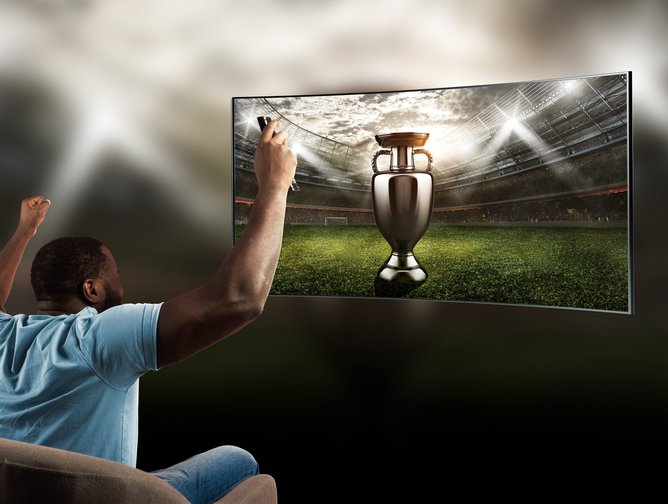 Mola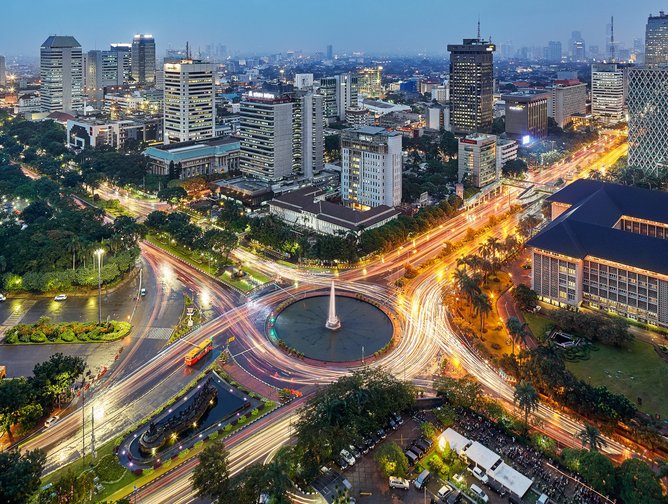 Mola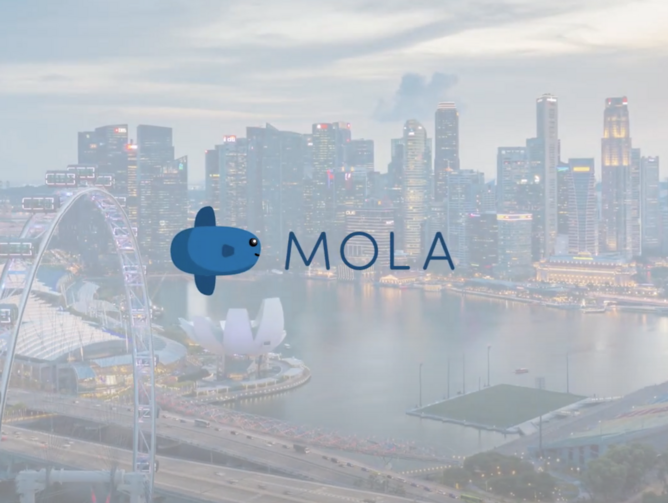 Mola