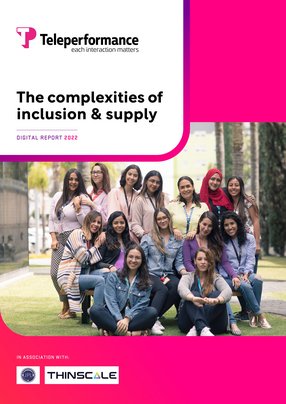 Teleperformance: The complexities of inclusion & supply
Diana Monterrubio, Procurement Global Strategic Director, Teleperformance, on diversity and inclusion in technology and the challenges of supply shortages
Founded in 1978, Teleperformance is a global omnichannel organisation headquartered in France. Serving 170 markets in 88 countries, Teleperformance provides a variety of services, including customer acquisition management, customer care, technical support and social media services.
"Our motto at Teleperformance – which I love – is that 'each interaction matters'," says Diana Monterrubio, Procurement Global Strategic Director at Teleperformance.
"Teleperformance has grown into a global scale organisation that connects the biggest, most respected brands on the planet with their customers. Today, the company has doubled its number of employees compared to when I joined in 2011, transforming its operations while remaining true to its core mission."
Increasing diversity and inclusion in the technology industry
Across many industries, women continue to be a disadvantaged minority, and Monterrubio emphasises the truth of this in the technology industry. "It's very common and very visible. Quite often in meetings, it will be 10 men and me. I have been in situations where others assume that the males in my team are my boss when, in fact, it's the other way round," explains Monterrubio.
To combat this, Monterrubio is dedicated to educating herself and representing her gender within the technology industry. "I hope that I will be able to help others figure out their place in the world. I try to do my part to ensure one day, women no longer feel like minorities or that they don't belong."
Monterrubio believes that the key to increasing diversity and inclusion in the technology industry is listening. "I think it's important that we all – not just males – continue to listen and continue to keep on learning. It is important to give everyone the spotlight and a chance to sit at the table. Doing so can change everything for the better, fresh thoughts can only improve the way we operate," says Monterrubio.
"The hardest challenge for women entering into the technology function is finding a way to achieve equality, acknowledging our differences and embracing what brings us together," she adds. "For example, I have found that negotiation is an art; if men like to do business golfing and a woman doesn't golf, is she automatically out of the negotiations because of that? Some people may say yes, some may say no, or some may say she needs to adjust."
One piece of advice Monterrubio has been given and would like to pass on: "Do not be afraid to speak up, to express yourself, highlight the challenging work that women are doing in the industry, silence is not a tool that we need.
"Something that I love about Teleperformance is its awareness of the issues women face not just in procurement, but across all industries. Teleperformance is committed to a fair workplace that respects its people and strives for equality. We have a strategy called TP WOMEN where we address challenges faced by women in the workplace, so I'm very grateful for that. It makes me feel that the company backs me in what I do."
How can other organisations drive greater inclusion?
There are many strategies for driving greater inclusion, but what does it take for such strategies to be effective?
"These strategies should be supported and gain participation at all levels of the business. It is also important to track promotions – statistics will never lie, they can tell us the percentage of women and men in leadership roles to help increase the proportion of women in leadership," says Monterrubio.
"We also need more female mentors, this is something that I think is still lacking in the industry, we still don't have that many senior female role models."
Navigating the complexities of component shortages
For those in the technology industry, component shortages have been a significant challenge. "I can honestly say this has been a hard challenge, something that has kept me up at night. The supply of components is a chain that needs to be restored and one that we need to make work," explains Monterrubio.
"For the last two years, we have been developing a forecasting and negotiations plan: to supply our clients with the technology needed, even with the current shortage. This has certainly been the biggest challenge of my career for the last two years, which is why we have great partners that we work with to help navigate these storms."
Why 'partners' and not 'vendors'
Insisting on calling collaborators 'partners' instead of 'vendors', Monterrubio highlights that this is something she learned during her time at Teleperformance. "This mindset has helped me so much in my career. While a vendor is someone that will be with you in business as they look to develop their own operations, a partner is an organisation that you trust and that will grow with you, they want to understand your needs and the value they can bring."
Monterrubio adds: "We have many partnerships with both hardware and software companies. The pandemic required a huge jump in technology and remote working, and our partners have helped us to meet that need, to keep up with the industry and to meet customer demands.
"With our partners, we have been able to plan for the future, as well as develop new ideas and strategies for the coming years – our partners are definitely important to us and our success in achieving our goals."
Over the next 12 to 18 months, Monterrubio expects to see significant continued growth. "Growth waits for no one, so we need to start planning and we need to get better at forecasting and planning. We also need to keep innovating, creating and developing our strategies for negotiations, procurement, and our partnerships."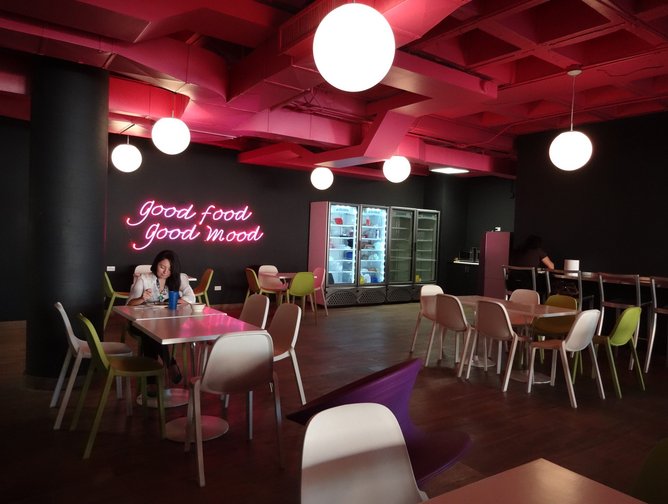 Saguaro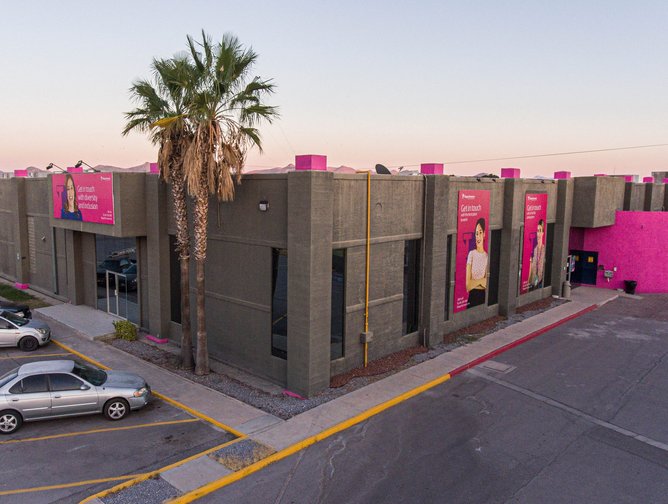 Teleperformance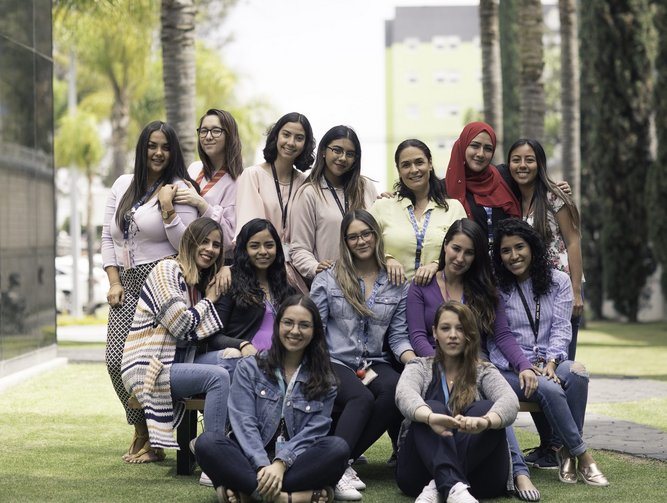 Teleperformance team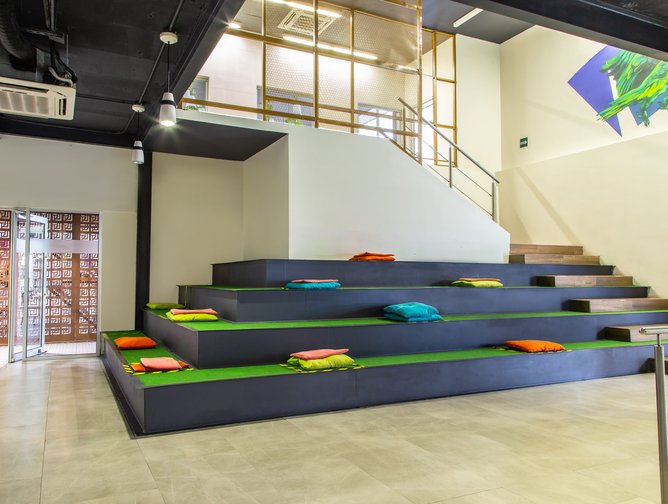 Teleperformance