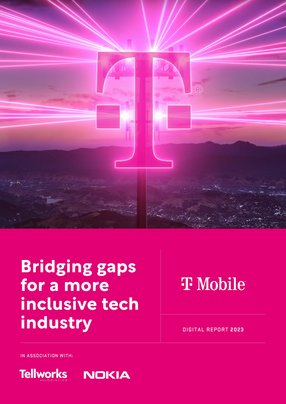 T-Mobile: Bridging gaps for a more inclusive tech industry
Edwige Robinson, Senior Vice President of Network Engineering and Operations at T-Mobile, explains her passion for making technology more inclusive
T-Mobile's mission is to be the best in the world at connecting customers to their world. It's at the heart of who we are, enabling more people in more places to have access to the connectivity, service and value they deserve - and making it our priority to not leave anyone behind.
As Edwige Robinson, Senior Vice President of Network Engineering and Operations for the Central Region at T-Mobile US, puts it:
"As the Un-carrier the company focused on solving customer pain points and changing the wireless industry for good, consumers and businesses across the US have benefitted from more accessibility and more choice thanks to T-Mobile's continuing work to deliver more competition in both wireless and in-home broadband."
Delivering Connectivity to Underserved Students and Our Commitment to DE&I
A significant focus for T-Mobile has been helping to bridge the digital divide, ensuring that everyone has the ability to access the internet regardless of location or level of income. Today, that matters more than ever, especially when it comes to providing children with equal education opportunities.
That's why the company launched Project 10Million in 2020, setting the audacious goal of providing ten million students with a free hotspot, free or highly subsidised data plans and access to laptops and tablets. Through this nationwide program, T-Mobile has invested $3.65bn in services to connect more than 4.3 million students.
In addition to the important work of helping to bridge the digital divide, the company is also focused on advancing diversity, equity and inclusion in our workforce and beyond.
At T-Mobile, people are at the heart and soul of the enterprise. The Un-carrier embeds DE&I in all that they do, from hiring and employee development, to award-winning culture and a five-year Equity in Action plan.
T-Mobile has already reached 84% of its goal to hire 10,000 veterans and military spouses by 2023. Additionally, its workforce comprises nearly 60% people of colour, and nearly half of its employees are women.
"At T-Mobile, I lead a team that is focused on driving the innovation and transformation of our network. It's a privilege to set a leadership example of what is possible, and one of my passions is to give back by helping women and minorities build and thrive in a technology career," said Robinson.
A huge supporter of gender inclusivity in the workplace, Robinson sits on several Advisory Boards driving STEM education to underserved communities. She serves on the Board of Directors of A Little Bit of Hope and 4Girls 4Change with responsibility to drive strategy, programming and capacity building.
"For me personally, supporting gender inclusivity in the workplace and helping to bridge the digital divide are two important issues I'm passionate about supporting. I'm proud that T-Mobile is committed to continuing its DE&I work, and closing the digital equity gap so that future generations have more equitable opportunities and are prepared with the education and skills needed for future careers."
"It's much more than just providing connectivity earlier. It's about helping to change the trajectory of a lot of kids' lives and improving their future," explained Robinson.
According to a Harvard Center for Education Policy report, achievement growth in districts that taught remotely during the pandemic was lower for students attending high-poverty schools compared to those for students attending low-poverty schools. Closing the digital equity gap and recovering the learning loss carries serious weight, which is why T-Mobile is committed to helping students across the country access the internet, technology, and resources they need to receive an education and pursue opportunities.
To this aim, T-Mobile also works with a number of reputable youth networks, such as Big Brother Big Sisters of America, to further expand its reach across 5,000 communities. We also support California's Emerging Technology Fund and the Silicon Valley Education Foundation both of which focus on helping to bridge the digital divide.
Creating the 5G networks of the future
T-Mobile was the first US wireless provider to launch 5G nationwide in 2019, the next generation of wireless network technology, designed to expand the scope of mobile technology beyond the capabilities of LTE.
In her current role, Robinson, who was appointed in 2020, is responsible for leading her team to design, build and maintain a cutting-edge 5G network and partnering with key stakeholders to deliver an outstanding 5G experience.
"We all know that 5G is super-fast and has more capacity. It is providing a tremendous amount of benefits to our customers, but is it improving customer experience in general?"
"Yes! If the customer has the ability to have their home interconnected, then they are able to check on their home while away or track their dog, for example, which makes life a little bit easier and better," said Robinson.
Another benefit of T-Mobile's 5G, according to Robinson, is that their customers don't have to choose between value and using the best network.
In recent findings from umlaut, an arm of Accenture, it found T-Mobile is the most reliable 5G network with the best 5G coverage and fastest active 5G download and upload speeds – for the third time in a row.
The study confirms that T-Mobile has maintained its lead over AT&T and Verizon for 5G reliability, download speed, upload speed and coverage. T-Mobile users also had 5G coverage significantly more often than Verizon customers, with download and upload speeds faster than both Verizon and AT&T, again.
The Un-carrier's extended range 5G covers nearly everyone in the country – 323 million people across 1.9 million square miles. 260 million people nationwide are covered with super-fast Ultra Capacity 5G, and T-Mobile expects this figure to reach 300 million next year.
With investment, T-Mobile continues to execute on its years-long strategy to build the highest-capacity, broadest network in US history.
Working in collaboration with strategic partners
The cornerstone of any relationship, especially at work, is radical collaboration, according to Robinson. It can make or break a team, and provides everyone with a sense of belonging, allowing them to feel heard and seen. Speaking on the importance of partnerships, Robinson explained how 'nobody wins alone'.
"It doesn't matter who you are, you need your partners in order to succeed. So for me, it's taken amazing partners such as Nokia or Ericsson to really be at the cornerstone of a delivery machine. We are working with them in order for us to deliver our best network to our customers, so that we can connect our customers to their world. The partnerships, to me, are the baseline in connecting with your vendors and turning them into true strategic partners."
One thing Robinson has learned throughout her career is that, when it comes to having a long-term partnership, having a clear goal and mutual accountability are essential in order to succeed and meet the agreed upon commitments.
"I think it is about acknowledging what each other does best and then trying to maximise those inputs for the best business result. So, in terms of T-Mobile, we are on our way to becoming number one, and we are doing it with our partners. We are embracing all our vendors, not as vendors, but as strategic partners. We are working with and listening to our customers, as well as our team of experts, so that we can really cater to the need by curating different services and products accordingly."
Embracing the ever-evolving changes in technology
As T-Mobile strives to achieve the status of the number one mobile network provider, customer centricity is a focus.
"For us to do that, we need to ensure that our teams and our leaders are able to quickly learn, experiment and implement so that we can provide the best product and the best services at all times."
As the company enters into 2023, it wants to ensure that it is maximising the benefits of 5G, but, more importantly, that it continues to squash customer pain points and provide them with the highest quality network. To do so, it needs to continue to evolve in this changing world.
"The company will be utilising everything that 5G can offer, helping to bring to life all different types of technology and use cases from connected devices such as AI, drones, healthcare and more."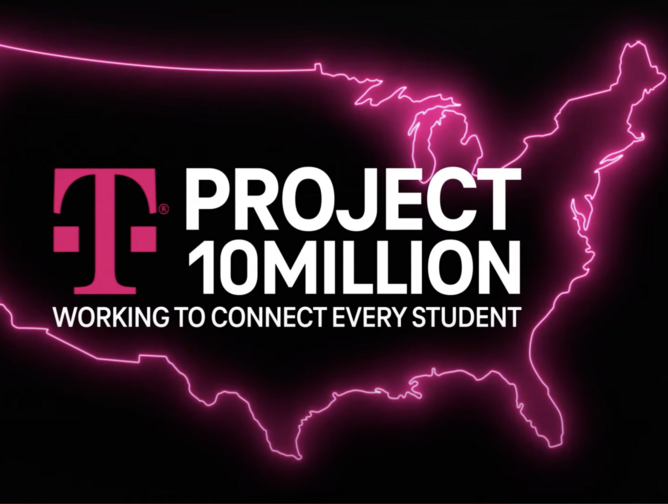 T-Mobile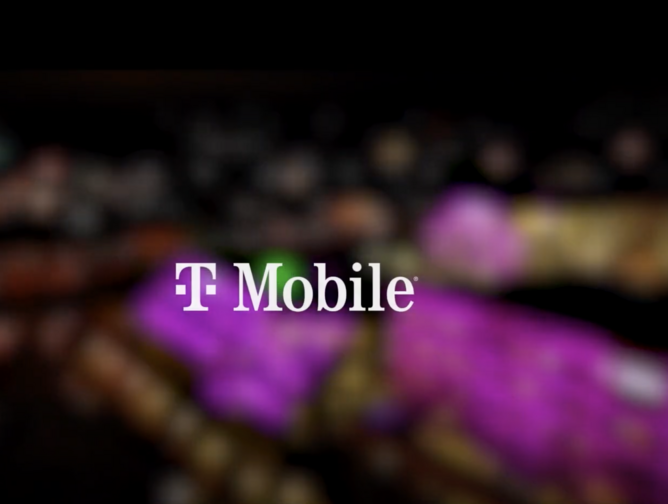 T-Mobile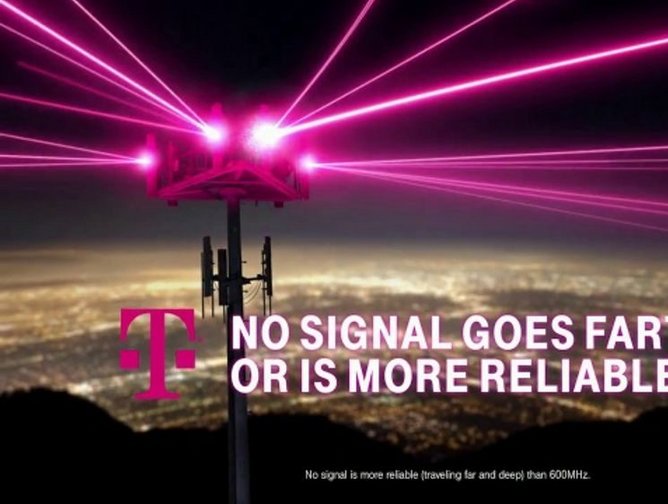 T-Mobile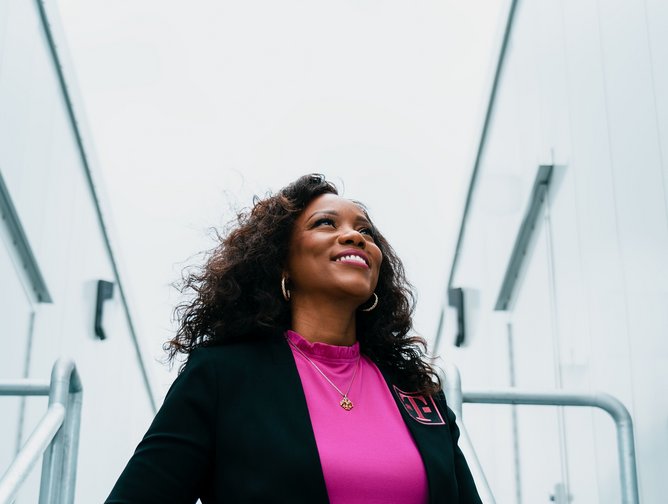 T-Mobile