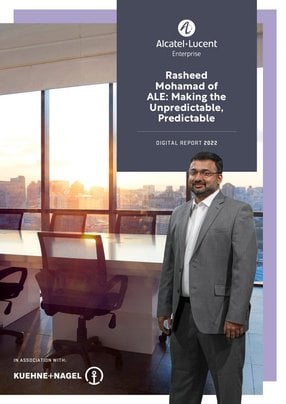 Rasheed Mohamad, ALE: Making the Unpredictable, Predictable
Rasheed Mohamad, Executive Vice President at ALE, gives insights into Transformation, Automation and the importance of predicting outcomes
For any modern business to be successful in procurement, supply chain and logistics, 'systemisation' is the name of the game. Rasheed Mohamad, Executive Vice President of Global Operations, Business Technology and Quality of Alcatel-Lucent Enterprise, knows that for a business' transformation journey to be successful, this systemisation must be applied to its entire infrastructure - including its internal processes.

"It is important that innovation is approached holistically, rather than being confined to one department or an isolated aspect of your business," he says.

Mohamad manages the end-to-end (e2e) delivery of the whole quote-to-cash (q2c) ecosystem at ALE. After a customer places an order, the procurement, planning, supply chain and logistics all work together as an e2e delivery process.

He is also responsible for business technology, which is a CIO function, ensuring that all of the tools, infrastructure, and, he says, "perhaps most importantly, the mindset of the people" are kept in accordance with ALE's transformation and "coined with quality", to make sure that they deliver the best results for their customers.

Mohamad began his career as an engineer with SFO technologies in India, moving on to network design roles with the Indian government, before finally joining Alcatel -Lucent Enterprise ('Alcatel' at the time) in 2000. Here, he journeyed through different aspects of ALE's divisions such as Operations, Finance, R&D and Programme Management until joining the Executive Management team in 2017.

ALE (then Alcatel), is a 100-year-old telecoms company, and though now global, it started out from humble beginnings in the Alsace region of France. In the second half of the 20th Century the company became decidedly more disruptive. Following acquisitions, Alcatel merged with Lucent Technologies to create Alcatel-Lucent – a global communications powerhouse. "Alcatel-Lucent Enterprise separated from the Alcatel-Lucent Group in 2014," explains Mohamad, "and we moved away to deliver industry-specific Digital Age Networking, Communications and Cloud Solutions, applications and services to enterprises across the globe." He says, "Now, our values lie at the heart of what we do. Focusing on customer centricity, reliability, speed and agility enables us to offer organisations a total customer experience."

ALE's uniqueness derives from several elements working in unison. They provide an extensive e2e portfolio of Network, Communications and Cloud Solutions for enterprise customers with flexible business models in the cloud, on-premises and hybrid. This means that ALE customers can choose solutions that are tailored to their unique needs and business goals. Mohamad says, "ALE's uniqueness stems from our distinctive go-to-market offers. Our solutions are tailored to each industry and we have a commitment to our 3400 business partners to ensure continuous customer proximity."

ALE is focused on four verticals: Healthcare, Education, Transportation and Government.

"Transformations used to be confined to a single department or area within an organisation," says Mohamad, "but to deliver the highest level of efficiency and customer satisfaction, we believe innovation has to take place in every single department, in synergy with the whole business. In this regard, we also make sure we are using our own products for transformations. In recognition of this, we have been consecutively awarded the prestigious CIO 100 award for the past two years, and also for our work in several other domains."

Asked about ALE's digital transformation process, Mohamad says, "when we started this journey in 2019, just prior to COVID-19, we had a five-year plan. The key to a strong delivery was creating clear processes, procedures and business enablers. To implement these successfully, we first had to gather accurate information on ALE's infrastructure. Only then, could we develop efficiencies such as automating regular processes, and using AI (Artificial Intelligence) and NLP (Natural language Processing). Anticipating outcomes was our goal, and in the supply chain world, what is most important for a customer is on-time delivery at the most optimised cost possible."

COVID-19 lockdowns pushed ALE into remote operations, accelerating its transitional process. This helped ALE generate a platform where they could do e2e tracking from order to delivery.

"Historically, the accuracy of our data has allowed us to provide trends for that, so we can plan and project outcomes," says Mohamad. "When COVID-19 hit, we had to identify the challenges which arose, but because we already had the infrastructure in place, we had the capability enabled on our internal platform 'RainbowTM by Alcatel-Lucent Enterprise', which allowed us to fully transform. Of course, the supply chain also transformed along with that, and we were able to identify clear goals in terms of our expectations and resilience towards customer needs."

In 2020, COVID-19's knock-on effects worldwide, began leading to material shortages ‒ shortages that only began to increase at the start of 2021.

"Typically, the lead time of the components was 16 weeks," says Mohamad, "but it went up to almost 70 weeks, which meant that we had to anticipate for 18 months in advance when securing components. This unusually long lead-time made forecasting really challenging."

"The transformation helped to provide that fundamental baseline of forecasting, like optimising our supply chain, flow and delivery", he says. "The good news in terms of the structures we've implemented alongside the reactive and proactive teams, which we have called 'daily escalation' and 'the shortage target teams', is that we were able to effectively manage the entire process and haven't had to cancel a single order, which is a great thing".

Rainbow (ALE's cloud-based communications platform), provides connectivity across voice, video and messaging, enabling remote connectivity for all employees globally.

"It's a great tool," says Mohamad, "which provides us with some features similar to those offered by other vendors in the industry, but it's far more unique and tailored to the business' needs, and because it also integrates the backend, this makes it an incredibly powerful tool. The Rainbow platform provides much more than just simple communications, it also provides tracking of all of our orders. We have also developed chatbots, called 'ALE delivery chatbots', and these enable access for ALE colleagues and business partners to real-time stock estimation, the ability to order directly and highly accurate order tracking capabilities. It's our cloud-based go-to market tool."

Operationally, all of ALE's systems are driven to streamline processes as much as possible, ensuring maximum efficiency. Mohamad says, "the Digital Age Communications' (DAC) three pillars - Digital Workplace, Enterprise Agility and Flexible cloud models, support enterprises in their digital transformation journey".

Because many office-based businesses have now adopted remote working, it is important to facilitate digital workspaces. "This is where we stand out," says Mohamad. "Then there's enterprise agility, where connectivity has to be both seamless and flexible, and our Digital Age Networking (DAN) solutions help to achieve this. Lastly, we have flexible cloud platforms that connect all of these things together, so that everybody can work collaboratively within one integrated system."

ALE's unanticipated remote operations meant that they had to identify how best to adapt their q2c chain under such challenging circumstances and to understand how predictability could be improved as a system. But this obstacle delivered unexpected results for their processes as well as their outlook.

"Another great change that came out of this situation was that we had to push the subscription model with more total cloud-enabled solutions," says Mohamad. "We have our cloud platforms including Rainbow Office powered by RingCentral which enables the connection of devices, people and processes, and we've recently signed a strategic partnership agreement with Avaya that extends the availability of Avaya's OneCloud CCaaS (Contact Center as a Service) composable solutions to ALE's global base of customers, while also making ALE's digital networking solutions available on a global basis to Avaya customers. So we have all the geared solutions available, and this structure has been focused to provide the growth that we actually need for our five-year plan."

To understand ALE's present processes, you need to consider them in context of the transformation journey they had a few years back.

"There's no shortage of processes in our company," says Mohamad. "As well as being ISO certified, our operating model identifies and defines key areas to optimise the company's quality system. Giving our processes a definition allows us to run the business in a systematic and structured way. Most importantly, we automate any processes that are routine."

Automation assumes regular and uninterrupted processes. But irregular events like material shortages, pandemics and regional conflicts are of a different ilk and have an unavoidable impact on entire ecosystems.

"So how do we integrate such variables into our system to enhance reactivity when they arise?", asks Mohamad.

"When I look at challenges, I classify these into three areas: the first are internal challenges, which are ever present; the second are external-predictable challenges; and the third are external-unpredictable challenges, which are essentially the unknowns. Our focus at ALE is to make sure that all predictable challenges, whether they be internal or external, are handled by automation processes supported by AI to ensure that we work as flawlessly as possible. If the predictable systems are optimal, then we are able to focus on the unpredictable and react effectively, thanks to data analysis."

This is where ALE's adaptability and agility comes in. "We optimise according to requirements on a regular basis, tweaking the systems as needed to reach KPIs", he says.

The optimisation of systems, digitalisation and automation are critical to the business as a whole, but behind the scenes, it's the people at ALE - their minds and creativity - who are the heart of the organisation. "At ALE, people are our strength and we work like a family," says Mohamad. "We help each other to make things happen, and it is the foundation of our teamwork, and it is very important to us. This is also very personal to me as I've been with the company for 20+ years now. The satisfaction you get when you are working on something with a purpose is fundamental to ALE, and I attribute that mainly to the people that I'm working alongside, and their mindsets to make things happen. Culture plays a key role at ALE, and we place a lot of importance on it."

K&N Engineering is a fundamental element of ALE's partner community, ensuring that the supply chain is resilient, and as a 4PL partner (Fourth Party Logistics), provides ALE with the ecosystem to make sure they have a clear e2e delivery mechanism for their system.

"It's almost the fifth year of our partnership," explains Mohamad. "K&N's innovation and technology continues to hugely benefit us as well as aligning with our willingness and vision to undergo such a technological evolution. Working together as a team to make this happen has been great. And as a bonus it's also one of the reasons for our improvement in on-time deliveries over the last few years, which has made our customers very happy, of course."

There are other notable developments too. Mohamad is a sponsor of ALE's #GoGreen program. This initiative aims to find new technologies that will contribute to protecting natural capital, building sustainable cities and limiting global climate change.
"The ALE #GoGreen program aims to decrease the organisation's overall carbon footprint. By reducing paper files and the use of excessive emails, as well as sharing files in a more eco-friendly, agile and efficient manner, we can reduce our overall CO2 emissions," explains Mohamad. "At ALE, we continue to encourage remote work, and an important part of this initiative is enabling effective hybrid-working which contributes to cutting travel emissions. As part of the effort, we are also utilising our facilities to host key events remotely, such as our annual Connex conference."

Orienting himself with an eye to the future, Rasheed Mohamad concludes, "with all of these changes, we predict a huge increase in uptake for our subscription model. Significantly, with lead times now at 70 weeks ‒ which we see continuing into 2023 ‒ and With price increases continuing across the globe, we need to be vigilant and dynamic when anticipating outcomes which yield to calculation and therefore prediction. Integrating intelligence throughout the supply chain will result in precise forecasts, tracking and automated pick and pack with added value activities."

Ultimately, at ALE, Mohamad and the wider team always strive, he says, "to turn the unpredictable into the predictable."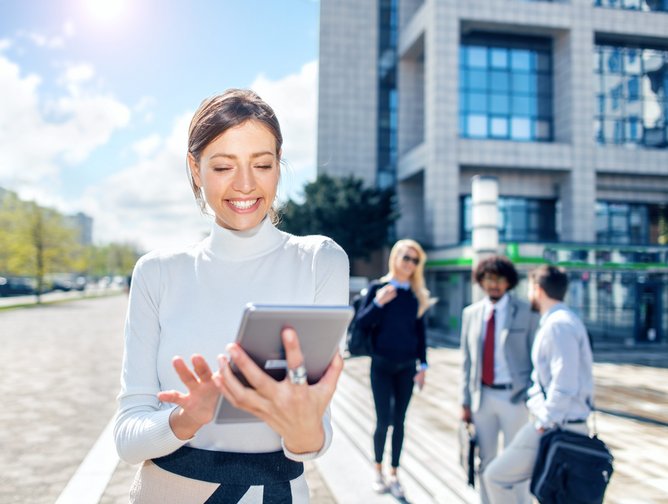 Smart city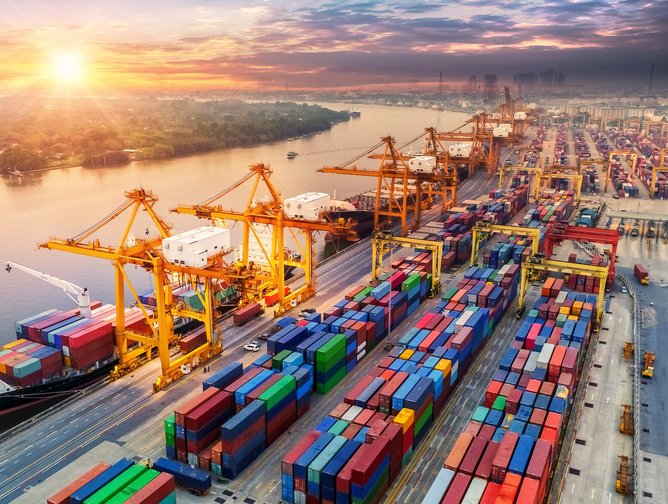 Logistics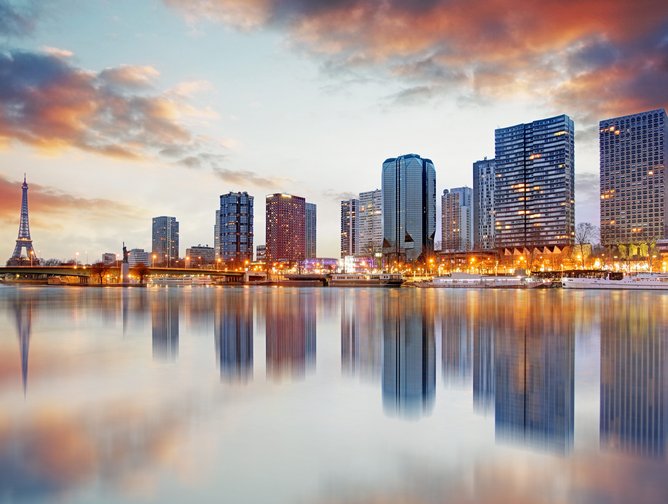 Paris headquarters - ALE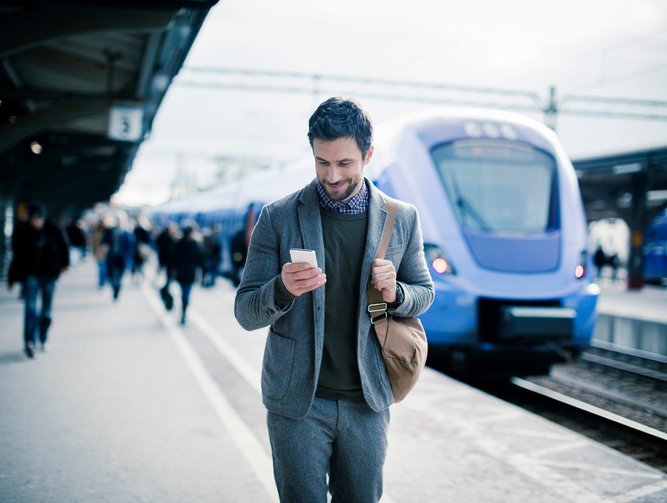 Transportation