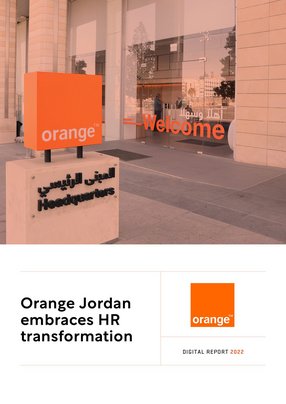 Orange Jordan embraces HR transformation
Razan Abdeen explains how Orange Jordan's new HR strategic vision is built on engagement, wellness and digital skills
Employee engagement has always been of prime importance to Orange Jordan, but now the leading mobile communications' operator is implementing a new 'Engage 2025' strategic vision that will prepare its workforce for the digital and cultural challenges of the post-pandemic era.
Razan Abdeen, Cultural and People Development Director at Orange Jordan, is perfectly placed to handle the HR transformation through her 20-year affiliation to the company, which today has 1,700 employees.
She started in Quality Management in 2005, before heading up to Organisation Development in 2011.
"I found my passion then, which was learning and development," she said. "I broadened my scope to include performance, talent and skills management, and culture."
Previously, HR was more tied to operational management, but, following the integration, it's taken on more strategic vision.
"Getting closer to an international brand like Orange exposed us to international HR approaches and best practices," she said. "We work hand-in-hand with the business strategic plan, and my role is to ensure our new strategic vision is aligned with the Orange Group strategic vision
She said the plan started at the beginning of 2020, and the roadmap is taking place within five years.
Maintaining business continuity, building agility and focusing on wellness
As with most companies, the last 24 months have presented unprecedented challenges.
Orange Jordan has seven key values: caring; transparency; excellence; results oriented; customer centric; agility; and collaboration – and, understandably, the first one took priority during COVID.
"We were very cautious at the start of the pandemic," she recalls. "We introduced work-from-home in March 2020, as it was important to maintain business continuity. It was the first time we'd experienced anything like it, and it wasn't easy as certain jobs demand being out in the field – and, of course, we saw internet demand soar during lockdown."
In one of the most supportive moves, salaries – and even bonuses – were maintained.
"We focused a lot on training to help people be more productive and learn how to supervise teams in the 'new norm'," she added.
"People were emotionally impacted, too, so we also introduced a 'Let's talk' & Fadfada chat feature, which proved to be a really useful tool, enabling them to vent their feelings and provide support managing their workloads from home."
Succession planning also became a key issue as staff contracted COVID.
For Orange, It wasn't just its own teams that it had to manage, but customers' wellness, too, ensuring connectivity and installations went ahead as normal.
"We've seen a shift in focus with mental health, and it's important for the staff to have platforms to talk about whatever they want to, whether it's just chit-chat with other employees or raising more important issues," she said.
Now, as the world gradually returns to normal – masks are no longer compulsory in Jordan – Orange Jordan is introducing a hybrid approach, allowing staff to work up to two days from home a week, or eight a month.
"We will continue to focus a lot on health, safety and wellness," she said. "We encourage staff to talk, undertake exercise and engage in team-building activities."
Strengthening Future Skills digital training, gender equality and social inclusion
Dovetailing with the well-being focus are key people development strategies framed around 'Future Skills' training: bolstering learning and development in key areas of AI cyber, big data and the Cloud, while focusing on certification and higher education in future skills. Work on an HR mobile app is also underway, slated for launch next year.
"Agility is a key component – we started it in 2018, but it's now taking on more emphasis as we want to create agile mindsets and practices that underpin the HR and digital transformation."
Creating and maintaining cultural engagement now remains a key priority moving forward, along with Gender Equality and Social Inclusion (GESI).
Building links with the next-generation of university graduates remains an ongoing commitment too; the company offers annual scholarships and is fortunate to draw on the country's large pool of well-educated and tech-savvy youngsters.
Jordan's universities, colleges, medical schools, engineering schools, and law schools are highly respected and offer a range of Bachelor's, Master's, and PhD programmes. Razan herself has an MBA in Business Administration from the University of Jordan.
Orange Jordan works with a range of suppliers, including Huawei, which is actively involved in the Middle Eastern country's upcoming 5G rollout.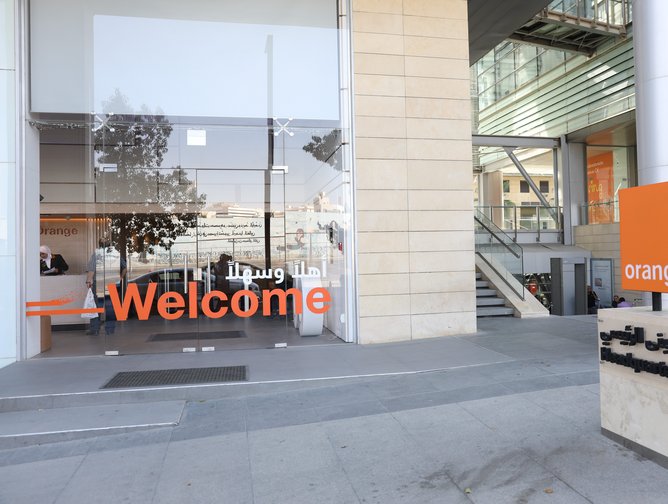 Orange Jordan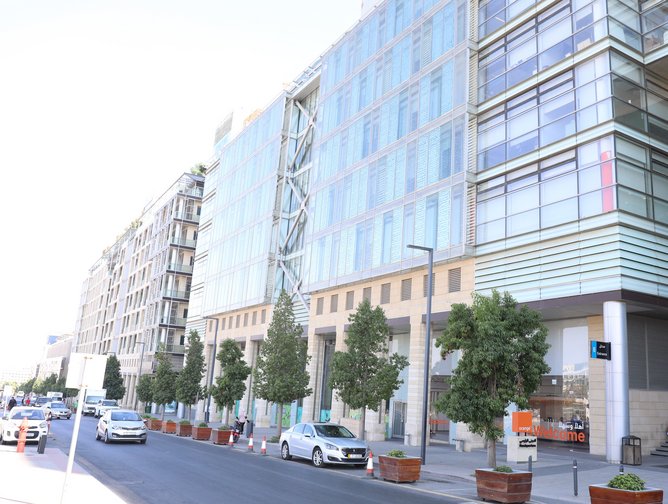 Orange Jordan
Orange Jordan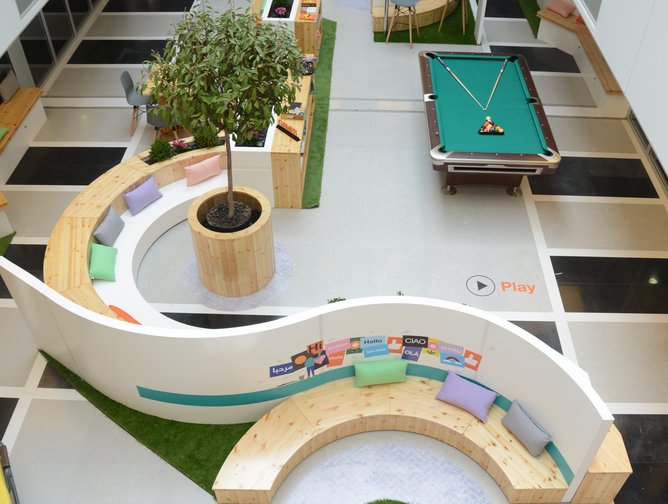 Orange Jordan