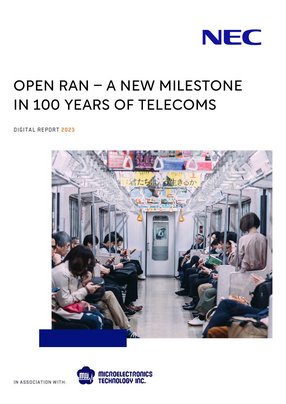 Open RAN – a new milestone in 100 years of telecoms
After 100 years at the forefront of Japan's telecoms industry, NEC Corporation now has its sights firmly set on the global deployment of Open RAN networks
Not only is the telecoms industry constantly evolving, but it is transforming at a pace that very few of the world's sectors can come close to rivalling.
The growth of the cloud, the rise of 5G, and the perma-innovators creating disruptive technologies all keep telecom operators firmly on their toes.
To get a sense of telecoms' transformation – both what has been already achieved and the advancements that we're soon to see – we spoke to one of the world's connectivity leaders, NEC Corporation.
Disruptive technologies, necessitating consistent evolution
"I think the biggest change in this industry has been the evolution from a purely telecoms-oriented connectivity to the cloud. The emergence of cloud computing as a technology, and then cloud providers as a global provider of services, has changed so much in our industry," explains Patrick Lopez, Global VP Product Management, 5G, at NEC.
"I know I'm old enough to remember when we had to pay on our phone for every single text we sent or received, for every minute of calls, and we paid for data per byte. And then the smartphone came in, the app revolution came in and then, all of a sudden, giant cloud providers emerged and were able to provide a variety of digital services globally, for free."
Alongside the introduction of the cloud came a wave of disruptive technologies, which completely changed the payment model of these services.
"One of the first was Skype, through which people could essentially video call each other for free. So that broke down the idea that you had to pay for every minute. And then there was WhatsApp: people figured out they could send unlimited texts, for free. So that killed that model," Lopez explains.
"What's remarkable is that all those innovations have come from outside of the telecom world, but they have had a deep impact on the telecom world. And I think we're back on the same swing of the pendulum."
And, as we look towards the advent of 5G and 6G, such innovations are only set to accelerate.
"Now is an amazing time for the telecoms industry and telecoms operators to create innovative services, because, with the next wave of innovative services, they're not going to rely on fixed broadband like our WiFi; they're going to rely on 5G and 6G," Lopez asserts.
"So we're all dreaming of augmented reality, the metaverse and autonomous robots, and all these new services and devices are going to need to be mobile. I think there's a big opportunity there, and I think it's a fantastic time, because it provides a great opportunity for operators to change how they want to participate in the industry."
While, yes, the telecoms industry fulfils the world's entertainment needs, Lopez asserts that it's also important to take a step back and recognise how much of a pivotal role these technologies play across the world.
"I mean, obviously a part of what we do is enable people to go on TikTok to post silly dance videos, but another part is providing services that are crucial for health, the economy and for the security of the countries that we work in. It's good, every now and then, to remind ourselves of what it is that we can enable and how we can contribute to the community," says Lopez.
From 100,000 employees to 120 years at the forefront of electronics innovation
NEC Corporation is an end-to-end, full spectrum supplier of advanced electronics technology and solutions, headquartered in Japan. With over 100,000 employees located around the world, NEC contributes to a wide array of different industries and sectors.
"I was in Japan just two weeks ago, and the first thing I saw at the airport was the facial recognition technology at immigration. And that facial recognition is made by NEC. There are cameras and computers, and they're all NEC. And that's the first thing you see," Lopez describes.
"You see NEC everywhere throughout Japan, from electronics to appliances to services. And NEC is involved in retail, manufacturing, healthcare and telecoms – even within just telecoms, we say that we're involved in everything 'from the seafloor to outer space', because NEC is one of the world's leading manufacturing vendors of both submarine cables and satellites."
The rising value of Open RAN solutions
One of the things that sets NEC apart is the fact that, on top of being a vendor of products and technology in the telecoms space, it is also a systems integrator.
This is key for the company as, when technologies emerge – Open RAN being a key example – the opportunities have to be weighed by network operators against complexity, and the added cost for operators to onboard a new vendor. The ability to take on this additional complexity is a key decision point for wireless telecom operators.
"So one way to reduce that risk, reduce the cost and be able to hit the ground running is to use a system integrator. That's where we shine, because we don't just integrate our products, but we have launched NEC Open Networks," explains Lopez.
NEC Open Networks – for the specific domain of telecoms that they are interested in – is a suite of solutions that provides operators with access to not only NEC's specialist products, but also to products from its partners, while integrating these solutions end-to-end.
"We make that journey easy, so that all you have to do is select the technology that you want from the vendors, and we'll bring it, package it together, install it and deploy it for you," Lopez says.
"We provide open and disaggregated solutions, which means they're made of different elements from different vendors. There's a standardised interface between each of these elements, so you can swap, replace and complement, which then provides you with a much faster innovation rate, as well as more resilience in your network end-to-end."
This is because, with Open RAN, operators are less reliant on a single vendor. The introduction of interoperable, multi-vendor ecosystems means that innovations can be introduced throughout the ecosystem by any vendor, at any time, provided the solution is compliant with the open standards.
For NEC, the benefits of this approach are most clearly demonstrated by its global commitment to openness.
"I think this element of openness enables us to bring something unique to the ecosystem, because we've had the experience of working with the earliest adopters of Open RAN, providing our customers with the advantages of our learnings," asserts David Cohen, NEC's Head of Marketing for 5G Solutions.
As more and more operators decide to take the leap into Open RAN, the unrivalled experience of NEC in this field is invaluable.
"In the last 18 months, NEC has dived headfirst into the Open RAN waters, providing leadership to the industry and working with operators around the world who are interested in exploring the benefits of Open RAN. This includes many proofs of concept, localised tests and, ultimately, deploying solutions within live networks. These customers are among the first to commit to multi-vendor ecosystems, freedom of choice, and the ability to take technologies from a new entrant into the market and innovate while allowing flexibility to continue innovating as technology moves forward," Cohen adds.
For NEC, its partnerships play a pivotal role in its successes. And, in the case of Open RAN, its collaboration with MTI has proven critical.
"We don't think any company could or should do it alone. We think that for open and disaggregated networks to work, there has to be an ecosystem. So we have grown our focus on partnerships a great deal," Lopez explains.
"MTI is a manufacturer of radio units and they have very innovative capabilities in launching Open RAN radios, with form factors that are very desirable for the market. And they complement our product portfolio very well."
"Part of the NEC Open Networks' strategy is developing an ecosystem of partners, and MTI is a perfect illustration of what a great partnership can be. They bring innovation, they bring mature product capabilities, and we've been able to introduce them to a number of our customers and work together hand-in-hand, co-creating solutions and products that meet customers' expectations."
Running in parallel to telecoms' evolution
Interestingly, although NEC has long asserted itself as a telecoms' leader in Japan, it has only been in the last few years that it has emerged on the international stage.
"What was a hidden gem and a little secret in Japan is becoming more and more known amongst the people who want to create innovative networks, who want to change the way those networks are architected, the cost structure of those networks, and want to introduce more innovation in their networks. More and more, they're reaching out to NEC to help them on that journey," says Lopez.
"We were not really thought of as a member of the global wireless community. And these deals that we're now working on, predominantly in Europe, are attracting a lot of attention," asserts Cohen.
Cohen outlines how, although many of the operators in the world have expressed their interest in Open RAN, they are still hesitant to launch any immediate plans for deployment. So the deployments that have been initiated are being watched very closely.
"In particular, our work with Telefonica – a project in which we are the prime integrator – is going to be deployed on multiple continents and in half a dozen countries," Cohen explains.
"At least one major global operator has already indicated that they are watching Telefonica to see it work and to validate whether Open RAN is indeed something that can be deployed at scale. We are the ones who will have all eyes on us, and we relish that opportunity, because it's a great way for us to demonstrate our abilities and to show that deploying an Open RAN network with multiple vendors using disaggregated solutions is the way of the future."
Expansion at pace – a period of exceptional achievement for NEC
Over the last 18 months alone, NEC has implemented some vast changes. These include the acquisition of two major companies: Blue Danube, now NEC Advanced Networks, to aid NEC's development of radio products, and, more recently, Aspire Technologies, a network consulting and integration firm based in Dublin.
"So the changes there, organisationally, have been to add on those capabilities and integrate them within our product and our services portfolio, making sure that we make the best of those synergies," says Lopez.
Alongside this, NEC has invested heavily in expanding its product line.
"Over the last 18 months, NEC has launched 18 new radio products – all of which are Open RAN, all high performance, and high capacity – also RAN software that has some of the most advanced capabilities in the world in that space, and a converged core that is infinitely scalable and cloud-native," Lopez outlines.
"So, taking all those products that were cutting-edge in Japan, we've adapted and launched them internationally. In this time, we've really emerged as a global vendor with very mature products and solutions. Seemingly overnight, for people looking from the outside," Lopez states.
"There has been significant change in our posture globally," Cohen adds.
"And, in order to service the global market, you need to have boots on the ground everywhere that you hope to serve customers. So, our team in North America has grown from basically zero to more than 30 people in a year-and-a-half. Patrick has built a robust product line management team globally, and I was hired within the last year to establish a 5G-centric global marketing organisation. All of these changes are geared towards making Open RAN real for everyone around the globe."
So, as NEC launches its global growth strategy, there are high hopes that it can replicate the same success internationally that it has achieved in its home market.
"We want to take our success in Japan and bring the same high quality solutions and service to everyone, everywhere. We want to be an iconic brand that is recognisable and be an irreplaceable partner to our customers," says Lopez.
"Our goal is to earn the distinction of being a globally recognised vendor of choice because of our ability to deliver high performance, high-quality products, which are also blazingly innovative and radically open."
NEC Corporation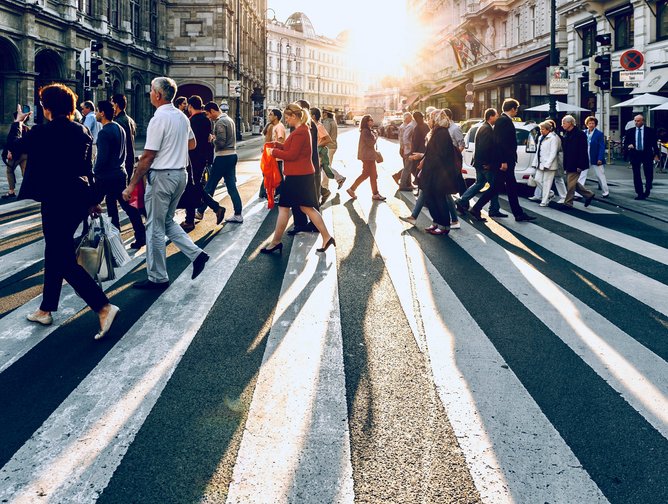 NEC Corporation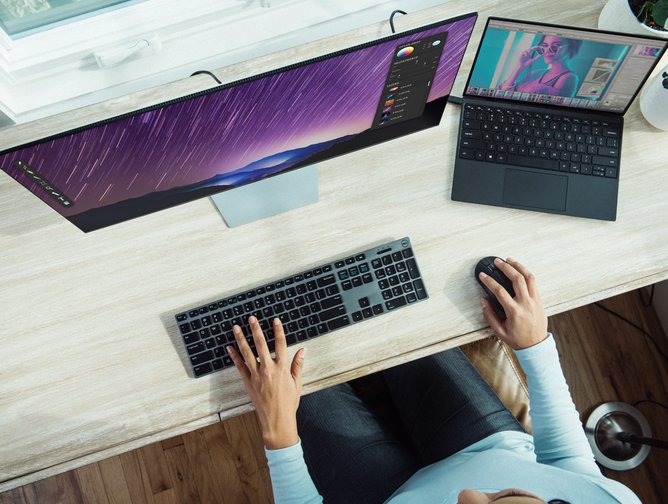 NEC Corporation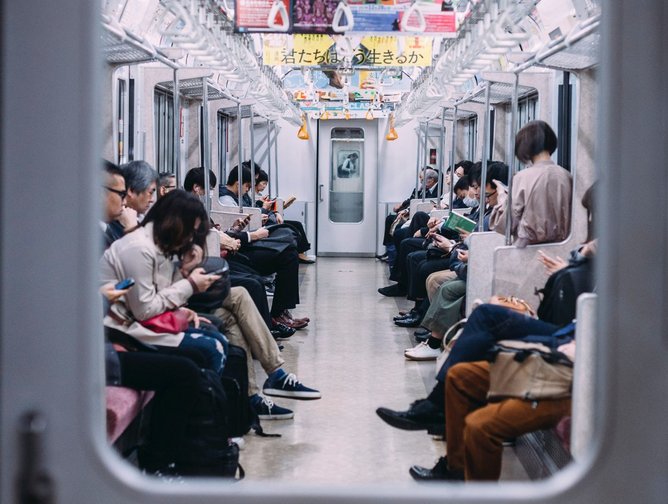 NEC Corporation