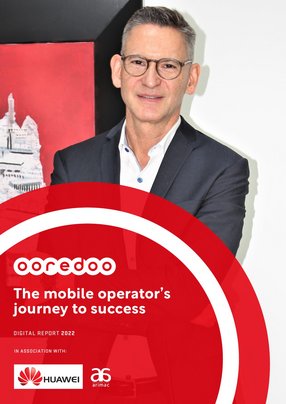 Ooredoo Algeria: The mobile operator's journey to success
From 'problem child' to success, this is the story of how Mathias Hanel transformed Ooredoo Algeria to become a leading mobile operator
Ooredoo Algeria, also known as Ooredoo Algerie, is the Algerian subsidiary of Ooredoo Group, a telecommunications company based in Doha in Qatar. The mobile operator offers a range of services to its Algerian customers, and was originally part of the Nedjma brand which was commercially launched in 2004.
Operating with three core values - caring, connecting and challenging - Ooredoo Algeria rebranded in 2013 from Nedjma, and has seen significant growth since. Mathias Hanel joined the company in 2019 and is currently its Chief Commercial Officer responsible for marketing, sales and customer care. Discussing how Ooredoo Algeria has evolved since then, Hanel said: "Over the last two years, I think there has been a lot of positive change in the commercial areas of marketing and as well as in the entire company."
Due to the way the company has grown, Ooredoo has quickly become the leading digital mobile operator in Algeria and it has the fastest network available in the country. It has also achieved several notable milestones on its journey. One of the biggest, according to Hanel, was the transformation of the company's product portfolio.
"We changed our portfolio from a price-only model to differentiation and services," Hanel explains, who describes the alteration as a "crucial step" in moving not just the company but also the market out of what he refers to as the "ruinous price war".
Recovering from the "ruinous price war"
Reflecting on the beginning of his career with Ooredoo Algeria, Hanel noted that when he joined two years ago, the mobile operator was struggling in what he called a "commoditised prepay market" with a "ruinous and lasting price war." This caused market revenue valued in the multi-millions to fall and resulted in the lowest ever gigabyte prices both across the region of Algeria and worldwide.
On top of this, there were many internal management changes within the company and the network was struggling to cope with frequent outages. "All of this reflected the staff and employee moral, and financially, of course, it had a big impact on the company which resulted in years and years of tumbling revenues and falling profits," Hanel said.
However, Ooredoo had several strategies in place to help it get back on its feet. In this type of situation, Hanel believes that having the right mindset is key to recovery, saying that "it's really important to keep focus and have a clear sense of your priorities." Equally as crucial in this situation was the need for a transformation plan. "I knew we had to develop a very comprehensive transformation plan covering marketing, sales, customer care and technology. We needed clear priorities to achieve our objective of creating an agile, digital, leading telco and to return to revenue and profitability," Hanel said. However, he stresses that due to the task being so complex implementing the plan wasn't a quick job, taking two years of planning and preparation.
Discussing in more detail, Hanel said: "In the first year, the focus of the transformation was really on fixing the basics." To ensure the company could get out of the price war, it created all-new product portfolios with lots of differentiators. Hanel explained that they also had to "optimise distribution structures and incentive systems to shift from volume to value," adding that it was very important to have a more differentiated distribution landscape.
Year two of the transformation plan and the launch of Ooredoo Algeria's "game-changer"
Continuing on its path to recovery, Hanel explains the next steps the company took to ensure its safety in the telecoms industry. "We created the foundation for a digital-enabled operator for digital sales, digital marketing, digital care, and digital services. We also created a state-of-the-art Customer Value Management (CVM) project enabled by big data analytics."
In its second year, 2021, despite the global impact of the COVID-19 pandemic, the plan carried on uninterrupted with the enhancement of Ooredoo Algeria's distribution channels. "We added twenty franchise shops. We introduced six digital flagship stores and we launched a fully digital contract activation across all of our distribution channels. It was the first of its kind in the market and allowed us to make digital sales," commented Hanel.
Following this, the company then launched what Hanel says is a "real game-changer", its USP, which is its innovative offer for the young segment called "YOOZ". "It's 100% digital and it allows the customer to choose and configure products and services within an app. It also lets them choose from a large range of music and video streaming services with support from an entirely AI-enabled digital avatar called 'Roogy.'"
Two-year transformation plan surpasses expectations
Hanel says that the results of Ooredoo's efforts to pull itself out of the dark and the light have exceeded expectations. "Besides implementing the entire transformation plans with all of the milestones, the new product portfolios for B2C and B2B, and the unique offer for the young segment use, and the much more efficient omnichannel distribution and incentive systems.
"All of this resulted in strong year-on-year revenue growth. In terms of profit and cash we multiplied the returns to our shareholders over the period of only two years, and at the same time, we also expanded our revenue market share in the Algerian market versus our competitors.
"After two years, I can truly say that Algeria is now the leader in digital and in customer satisfaction and has a much stronger brand, thanks to the work of a motivated more committed team strengthened throughout the common journey," Hanel said.
Working with Huawei and Arimac
Like many mobile operators, Ooredoo Algeria works closely with its partners on a wide variety of products and services. For example, the aforementioned "game-changing" youth segment offer was the result of a close collaboration with Sri Lanka technology start-up Arimac.
Ooredoo Algeria has also worked with Huawei, a Chinese multinational technology and communications company founded in 1987. It designs, develops and sells telecommunications equipment, consumer electronics and various smart devices for the mobile and telecommunications industry. Commenting on the collaboration, Hanel said: "Together with Huawei, we launched the Huawei app store, which provides a wide range of content from developers around the world covering many different categories.
"Since its launch late last year, this became an instant success and generated growth, the highest in the region and globally from what I understand. This really speaks to the fact that, with a good partner, a good product, and good execution, you can really have a big impact and generate new revenue streams," Hanel said.
A more customer-centric focus for the future
After its successful transformation, Ooredoo Algeria's future seems to be predominantly focused on its customers. The company also looks to expand its digital portfolio further as well as explore more avenues with other businesses. "The vision for the future of Ooredoo is to focus on customer experience and to move it to the next level, and create a true differentiator for Algeria as a customer-centric company," Hanel projects.
"This also includes removing pain points for the customer and creating true emotional experiences for all of our customers. In addition, we will continue the digital journey, which we have started, by adding more digital services and products to our portfolio and leveraging our big data capabilities across the entire company. And last, not least we will also explore new opportunities in business-to-business (B2B) in the era of ICT services," he said.
Hanel's core message is that "this is a story about the transformation of an operator who had a very difficult past in terms of facing difficult market situations, and that helped it to transform the entire business model in marketing, sales, customer care, and technology to deliver the maximum impact in terms of financial results," which drove its success and made it one of the leading mobile operators in the telecommunications industry.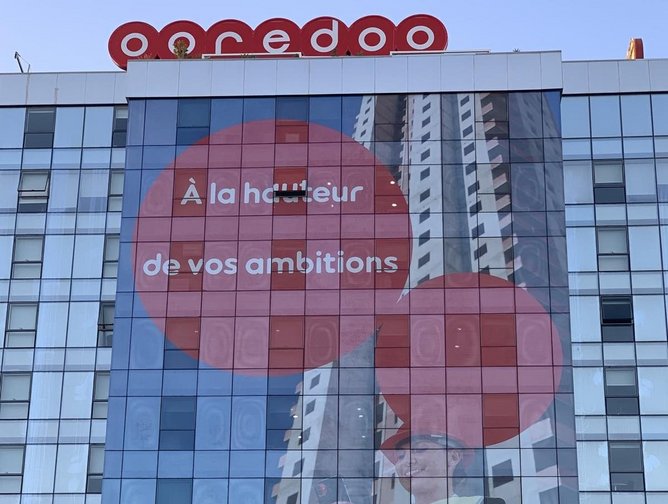 Ooredoo Algeria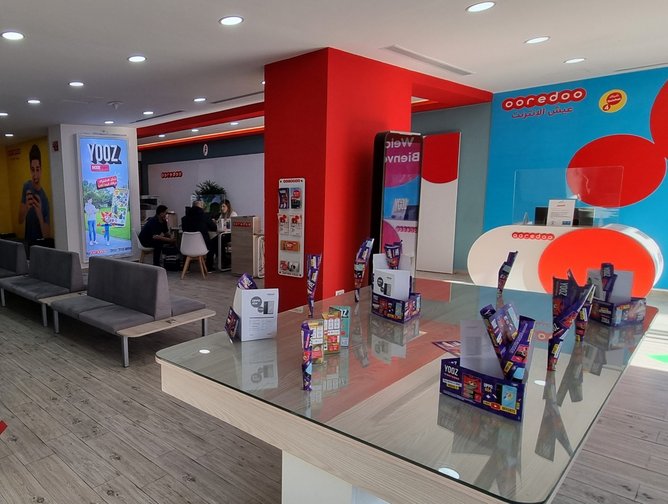 Ooredoo Algeria office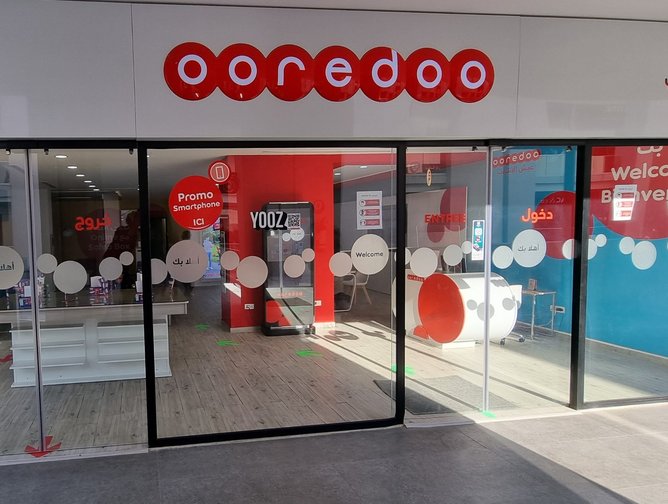 Ooredoo Algeria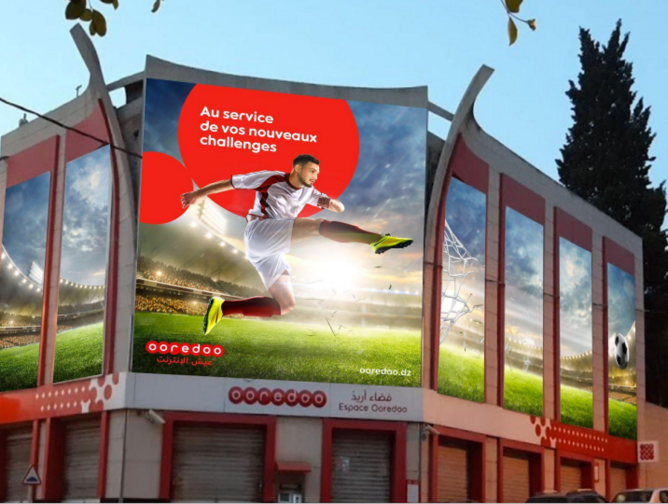 Ooredoo Algeria