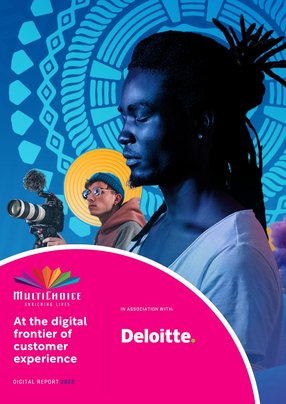 MultiChoice: at the digital frontier of customer experience
Dr. Durrel Ramrathan, Senior Manager, Operational Performance, Quality Analytics and ML at MultiChoice, drives value by focusing on customer experience
In his role of Senior Manager, Operational Performance, Quality Analytics and ML, Durrel Ramrathan leads the analytics and machine learning teams within operations at MultiChoice Group Ltd, Africa's biggest pay TV provider.
As a data-driven business, his team enhances the organisation's data maturity, with decisions based on feedback gathered from customers to improve the MultiChoice product landscape and make it reflective of what customers actually need.
With a relentless focus on customer experience, Ramrathan and his colleagues have ensured what they do is customer-centric by creating an ecosystem supported by artificial intelligence (AI) and machine learning (ML), enabling customers both internally and externally.
As with any pay TV provider, subscription is key, and a vital component of retaining subscribers is a seamless customer experience.
Customer experience a competitive difference for MultiChoice
At MultiChoice, there is a big focus on purpose-driven leadership. This trickles down through the different teams to create a culture that drives innovation. Ramrathan insists that innovation's not something that you can give a framework to, all wrapped up in a two-day workshop, as some would suggest: "Our culture at MultiChoice is about giving leaders the autonomy to develop their staff and give them that space to make not just big innovations, but also small ones, too".
Formerly of IBM, Ramrathan is from a consulting background, where he learned that, historically, the customer experience is generally relegated to a certain department, whose job is to drive it out. But, according to the AI and Analytics Leader, customer experience activities are, in fact, everyone's responsibility: "Everything that you do in an organisation impacts a customer in some way or form. Everybody should be measured on customer experience," he adds.
"One of our main competitive advantages is the customer experience. People are comparing the experience they get across every industry nowadays. So the experience I get when going to a bank is something that I will compare to an experience I get with MultiChoice. If I come to us and it's two steps and I'm able to join, then go to a bank and it's 10 steps — people are comparing those experiences.
"I think some companies are still trying to identify how they set up their organisation to work from that perspective. Because traditional organisations are not set up like that. They are set up to work in certain silos. Starting with experience and driving backwards is something that will take most companies significant amounts of time to achieve," he says.
Since Ramrathan's team helped to co-create a single, unifying purpose to change the norm for a better future, the business has seen a massive increase in productivity and innovation.
"We've seen much better collaboration within the department and with others too. Focusing on enabling people and building them up reaped very tangible benefits. We make people aware that we're on their side and we've got their backs," says Ramrathan.
Awarded for NLP (natural language processing) chatbot
In 2021, Durrel Ramrathan and his team collected an internal Innovation of the Year Award for their work on Africa's 'AI Agent Assist' (T.U.M.I), selected in the Customer First category by MultiChoice Group. T.U.M.I stands for The Ultimate Master of Information and is MultiChoice's latest AI customer service chatbot and is available 24/7 to answer customer queries about products and services. It also enables our service agents to respond to customer queries quicker. It interacts with customers online in a text-based conversation in real time, using advanced natural language capabilities; which means it can understand different variations of questions to help customers resolve their queries.
An NLP-based chatbot, the AI Agent is a computer programmed-AI that communicates with a customer via textual or sound methods. According to Ramrathan, the chatbot wasn't just one of the 'question and answer' types that you commonly see online.
"I think the real innovation here was to ensure that the chatbot contextualises and tries to understand what the customer is talking about, powered by information we already know about them.
"So if a customer returns and has already raised specific issues, it's able to implement that within the dialogue and help a customer get to a resolution much quicker," says Ramrathan.
By creating the ecosystem that a customer can operate in, Ramrathan states that the queries are resolved much quicker.
"The outcome of this was an improvement in customer satisfaction. We've also seen a large deflection away from traditional channels. So we migrate customers to digital channels to get their queries resolved. By keeping customers engaged, they feel that they've been given the attention that they deserve," he added.
Ramrathan acknowledges that the work on the AI Assistant was a team effort, requiring lots of collaboration across the organisation. The difficulty came with the use of natural language processing (NLP) components.
"Generally, those are quite tricky when you use them in real-life situations and deal with customers, because you don't really know what will happen for sure, you can only account for a certain amount of scenarios. The team did lots of work to get the AI to a certain level where we were comfortable for it to engage with customers," he added.
"(The award) was great for the team, for them to be recognised in this way [by the organisation]," says Ramrathan.
According to Ramrathan, linking these kinds of AI projects to customer experience is crucial, as many tech projects fail because stakeholders can't link them to the sort of value that they're trying to drive: "Whenever we tackle a problem — and specifically with this innovation — we start by considering the experience we want to drive for customers. So we started building backwards from that. I think that's why this innovation was so successful and why it ended up getting selected. I think with our intense focus on bringing in that customer experience lens, we overlay that over our analytics and machine learning initiatives," says Ramrathan.
The MultiChoice technology ecosystem
Explaining how MultiChoice delivers a superior customer experience, Ramrathan says it's because of the close working relationships of customer operations, technology and business planning teams who ensure they are prepared for any changes that may arise within the Group, and help mitigate the impacts.
"And then you get insights from our various tools to improve these customer journeys, while helping to identify key impact areas," he adds.
Staying ahead of the game is of particular importance since Ramrathan and his team deal with customers who have immediate issues that must be resolved in real-time.
"By utilising the insights created for my analytics teams, the ML team is able to identify gaps in areas where they can alleviate internal and external problems. This is why our machine learning teams actually have a high success rate for projects that they implement," says Ramrathan.
By working as one ecosystem to compound the value that the teams deliver, the analytics products and machine learning products can evolve to support the customer experience while continually improving it. In this ecosystem, they can gather all customer information together so that when a customer interacts with MultiChoice, the business can draw on all past predictive models and behaviours to determine payments, churn, viewing preferences, and other types of insight — all collated into one holistic experience.
"This means a customer won't have a fragmented experience when they interact with us. It's a seamless experience and helps inform the next best action for the customer," adds Ramrathan.
If a customer is contacting MultiChoice, they usually have an issue according to Ramrathan, so he believes that by turning this experience into something that's valuable to the customer, they get what they want and the company gets the issue resolved, but the customer might also get longer term value from the interaction.
"This also incorporates new technologies, whether it is our AI Assist or we're using AR/VR and so on. They can be a major competitive advantage if used well, to address a customer issue and build that trust," says Ramrathan.
How to leverage data to feed decision makers
One of the key issues when dealing with data is its complexity.
"We always need to have a clear understanding of the strategic objectives of the business and how we use the data we have as an asset to drive growth. Using that data to give us the correct insights that will ultimately lead to making decisions, which will benefit our customers," says Ramrathan.
In reality, Ramrathan explains, business people don't really care how you acquired the data or what you had to do in order to process it.
"What they care about is that they have a problem, and they need the relevant insights to help resolve the problem. My team needs to be able to make a recommendation, but we also know that we need to keep our engagements focused," he says.
Ramrathan adds: "You must grab their attention and maintain that attention, making them curious to understand what provides value and impacts the business drivers."
The business translator and motivator
While Ramrathan's job role is undoubtedly to deliver analytics and machine learning capabilities to improve the customer experience, he believes that his role at MultiChoice is also to be the business translator between the analytics function and the business function, to ensure his team delivers business value.
He says: "I think most importantly, I must be a motivator for my teams, to ensure they're high performing, enabled and fulfilled as individuals. We are all just human beings and we must listen to our staff as intently as our customers".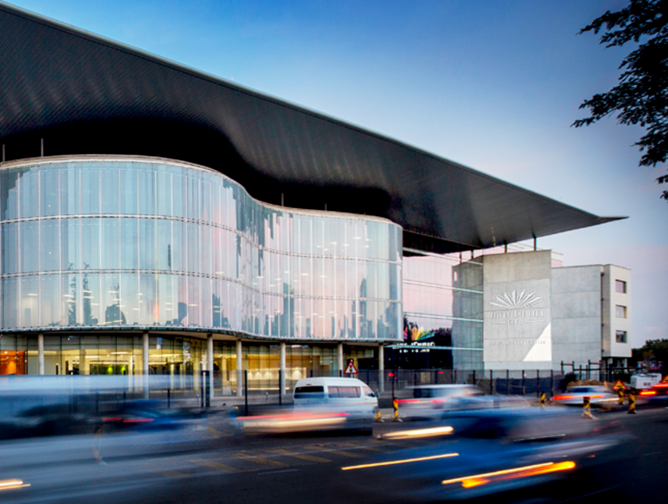 MultiChoice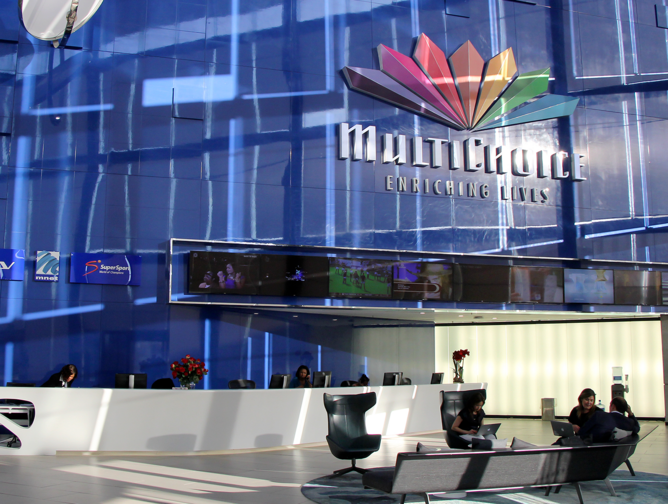 MultiChoice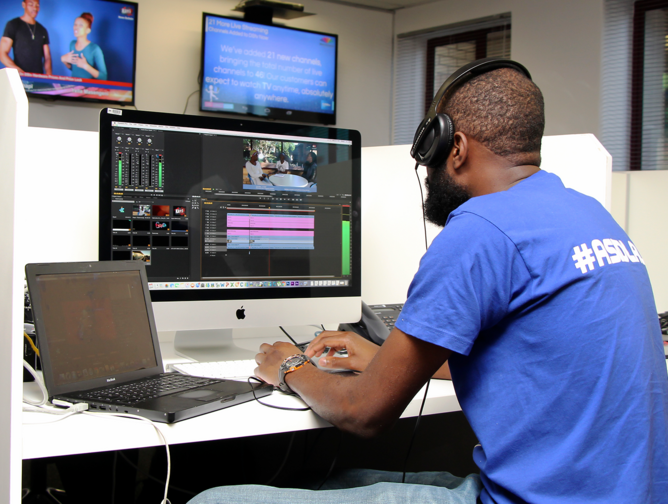 MultiChoice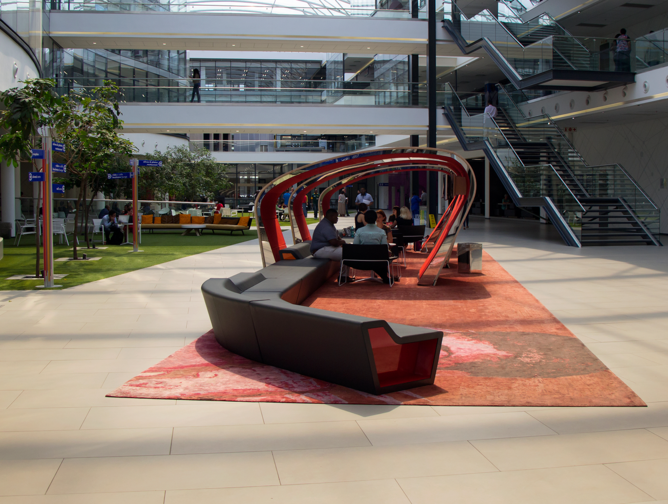 MultiChoice