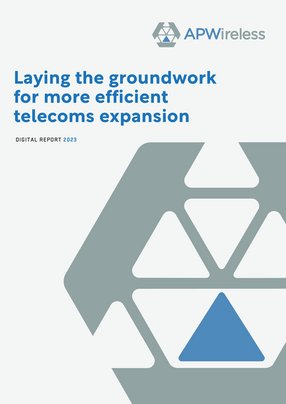 Laying the groundwork for more efficient telecoms expansion
Helping operators match the pace of 5G, APWireless is providing a one-stop-solution to fulfil telecoms' expansion plans and meet their infrastructure needs
APWireless is a leading global telecoms and digital infrastructure investment company, with a portfolio of around 9,000 acquisitions and investments of over $1.7bn since inception.
"All you have to do is take your cell phone out of your pocket and you can see how the telecoms industry has evolved," remarks Dan Hasselman, the Co-CEO and Co-Founder of APWireless.
"We've gone from flip phones that were only capable of voice and text messages to smartphones that do just about everything you depend on in your daily life, from reading the news, streaming videos and accessing every social network platform, to making purchases, both online and in person. The industry has evolved tremendously, and the same is true for our business."
The main assets the company acquires are ground leases underneath towers/masts, or leases associated with rooftop installation, and APWireless provides capital to the landowners that have these installations on their property. Alongside this, the other assets they invest in comprise critical infrastructure required by telecoms operators to run their networks, including fibre aggregation points and distributed antenna systems. In addition, the company has invested in data centres and other critical infrastructure assets, including their newest business line: building new cell towers on behalf of the operators.
Thanks to this wide breadth of avenues, and a series of successful manoeuvres in line with broader industry trends, APWireless has achieved a remarkable growth trajectory from 2010 to where it is today.
"When we started the company in June of 2010, our business model was to acquire a couple of thousand assets in the United States only. But, after six months, and after exceeding all expectations, we decided to take the business model international. In the United States, we faced a tremendous amount of competition in the market. On any given transaction there could be five or more competitors negotiating for the same deal. What we realised was nobody was doing this internationally."
Although APWireless initially saw a lot of competition in this field, Hasselman explains how this influenced the company's decision to move outside of the busy American market and set its sights abroad.
"In 2011, due to competition and an untapped marketplace abroad, we took our business international. That opened a lot more opportunities for us because we were a first mover, and there wasn't any competition there."
"We acquired our first international lease at the end of 2011, in the UK, and from there we continued to expand, year after year, and we're now operating in 21 countries, and still growing."
Taking the company public, and the consequent pace of growth
The nature of APWireless is that it is a highly capital-intensive business. As a result, when the company made the decision to take the company public, the opportunity was created for it to extend its outreach and enter a period of rapid growth.
"When we went public, it created a big opportunity because of the inflow of new capital," Hasselman explains.
"It provided us with an opportunity with additional capital to go out and invest in related asset classes. The core business model, which is acquiring ground and rooftop leases, is a very predictable business from a CapEx investment perspective, so with an influx of new capital we started investing in alternative assets to deploy the capital quicker."
"We expanded our investment criteria and found critical infrastructure assets that closely mirror our ground and rooftop lease assets, which is, simply put, a triple-net, passive real estate investment. Essentially, it's any type of lease underlying critical infrastructure of the telecom operators. We started to buy telecoms switches or fibre aggregation points, as well as acquiring distributed antenna systems. In addition, we started investing in data centres as a complement to the same type of critical infrastructure we are buying in the telecoms space. The only non-passive investments we are now investing in is building towers on behalf of the telecom operators," Hasselman explained.
From that first step to going public, APWireless has continued at this same pace of expansion. These initial investments, coupled with the wider breadth of its services, have meant that the company is successfully growing across multiple service planes.
"We're seeing tremendous growth, not only in our core business, but also in the alternative assets we're acquiring and the towers we're building. We see growth in multiple areas. Firstly, by expanding our existing markets. Secondly, by opening up new markets. Thirdly, in acquiring more alternative assets like fibre aggregation points and distributed antenna systems (DAS), both from individual landlords, as well as through sale leasebacks with the operators. Finally, we see a tremendous opportunity in building towers through BTS agreements with the operators."
Alongside this, APWireless is remaining firmly on top of industry trends, continuing to evolve its services based on the needs of operators. This has proven particularly critical during the 5G rollout.
To support operators as they continue to roll out their networks, APWireless is building towers in conjunction with its clients, offering a bespoke, comprehensive service.
"So, we're seeing the business evolve due to operators' desire to get their 5G networks rolled out. And we can be a partner for them to do that. We are now a one-stop solution for the operators, from partnering with them on ground lease buyouts, to providing sale-leasebacks on core infrastructure, to building towers through BTS agreements."
'A benefiter, collaborator and partner'
One of the qualities that distinguishes APWireless' services is the way it operates as a 'collaborator'. For Hasselman, this is about creating a flexible service that gives operators a future-proof, readily scalable solution to fit their requirements.
"For the first ten years, we were buying these assets independently. Each one of the lease streams are assignable, which means we're able to go in and offer a lump sum payment to the landowner, in exchange for collecting the rents for a certain period of time. Instead of that landowner receiving the rents, we then take over that rental stream and provide the landlord with a large one-time payment."
"What we have realised is the operators have a desire to gain operating efficiencies as they continue to roll out their 5G networks, and we can provide those operational efficiencies by giving them rent reductions and favourable lease terms, in exchange for acquiring leases on their behalf," Hasselman outlined.
From that point onwards, APWireless' goal became to forge a new way of working with operators. Critically, these services give operators new revenue options, while also supporting their infrastructure needs.
For example, if an operator has a capital need to expand their 5G networks, APWireless can provide sale-leaseback opportunities by acquiring some of their core assets, like their telecom switches.
And then there's the widespread need for operators to build new towers to launch their expansion plans. Right now, this is being done either by the operators themselves via their own capital or by using third-party service providers.
APWireless instead sought to bring a new approach to the market, giving operators access to a more complete – and so faster – solution to their expansion requirements.
"We can provide a one-stop solution to their tower needs where we come in, and handle everything from A-to-Z, from site acquisition work to post-construction. All the operator has to do is hang their equipment once the tower is built, we do everything else. We provide that solution to make it very seamless and easy for them to roll out their networks."
In this way, Hasselman predicts that tower developments will be one of the APWireless service sectors to experience the most growth over the next few years.
"One of the business lines we are focused on for continued expansion is tower development. We're currently building towers right now on behalf of operators and we seek to expand those relationships. We are very well positioned to continue expanding out tower development activities and will continue to look more like a tower company over the next five years."
"The operators are committed to ongoing 5G upgrades and expanding their network. So, for us, we're going to continue expanding our platform by working with the operators to do ground lease buyouts on their behalf, as well as helping them with their infrastructure needs."
And, from APWireless' perspective, this gives the company a more active involvement in the growth of the telecommunications sector.
"Typically, the assets we acquire are passive, real-estate investments. So, our tower initiatives will require us to be a little bit more active. We're actually managing the construction process and building the tower."
As Hasselman puts it, for all players in the telecom industry, the game is far from over.
"There's still so much more opportunity out there. We've been doing this now for 12 years. I remember around the third year in business, we said that we were probably at the 25-minute-mark of a football match, or the third inning of a baseball game. And now, after 12 years, we're still saying the exact same thing. Technology is evolving and expanding rapidly, and with it, there are more opportunities for us to evolve and expand."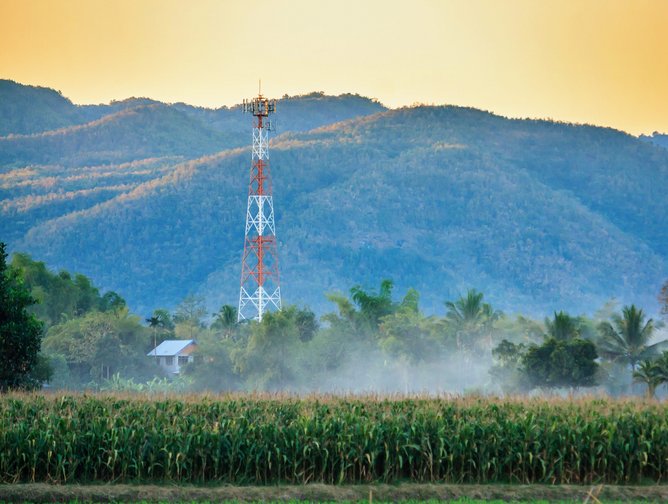 APWireless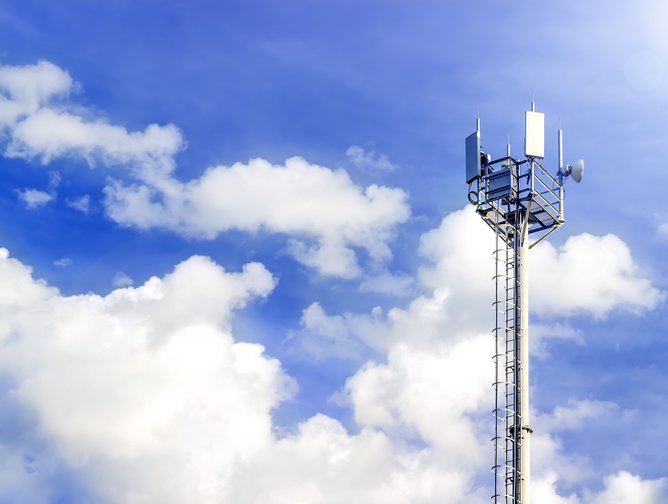 APWireless
APWireless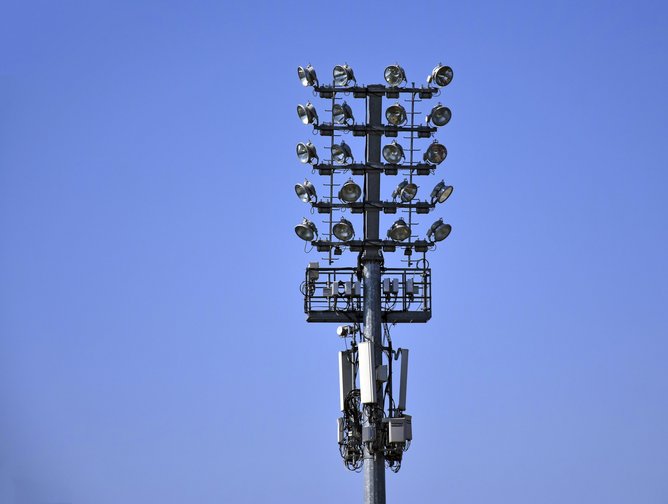 APWireless