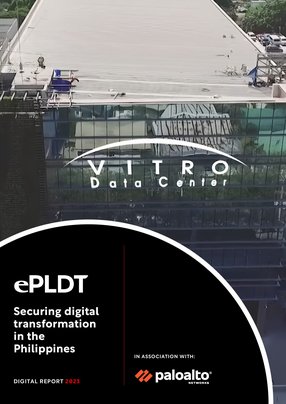 ePLDT is securing digital transformation in the Philippines
The leading enabler of digital transformation in the Philippines, ePLDT is building and securing critical digital infrastructure for a brighter future
It has been an eventful 12 months for Victor S. Genuino. Since becoming President and CEO of ePLDT – the leading enabler of digital transformation in the Philippines – on 1 April 2022, he has overseen the company's own dramatic realignment.
That shift in business focus means an even greater emphasis on data centres, as Genuino doubles-down on the company's pioneering commitments – they built the first data centre in the Philippines, and are currently adding an 11th to the portfolio.
VITRO Sta. Rosa will have an initial power capacity of 14MW in early 2024 which will increase to 50MW when fully operational, making it the largest and most advanced data centre in the country. 
Powered by the telecommunication infrastructure of the PLDT Group, ePLDT is best placed to deliver customised ICT services through its suite of multi-cloud and data centres solutions, which in turn enable enterprises in the Philippines to achieve their digital transformation goals.
"It's been a hell of a roller coaster ride," says Genuino. "When I entered ePLDT we were into a lot of businesses which had low growth or low margin and it was an opportune time to rationalise these.
"We have to focus on where we think growth is going to come from and, more importantly, offer and provide solutions to customers to make the services of PLDT and ePLDT stickier for them.
"Hence the focus on cloud, cybersecurity and our data centre business, so it's been a very good year in the sense that we were able to clean house and focus on growth for the next 5 to 10 years."
Genuino says this shift in priorities gave the organisation clarity of purpose and allowed ePLDT to expand its partner ecosystem, focusing on hyperscalers like Amazon, Google, Microsoft, Palo Alto Networks and the like, as well as establishing partnerships both in the Philippines and the wider region that further enhances ePLDT's existing multi-cloud capabilities.
PLDT is the dominant telco in the Philippines and behind the wireless brand Smart. They also provide home and enterprise fibre and an international connectivity business serving enterprises, SME's and the public sector. This background has powered ePLDT to a leading 65% market share in terms of domestic data centre capacity.
"One of the main advantages of ePLDT is our relationship with the PLDT parent," says Genuino. "Being the dominant telco in the Philippines allows us to build substantial infrastructure that will future-proof our operations for years to come.
"We have the largest international submarine cable systems linking the Philippines through the rest of the world to the US, to Japan and through Southeast Asia. And our domestic fibre rollout has reached 1,000,000 square kilometres. We are easily three to four times bigger than the next best player in the market in terms of fibre footprint and connectivity."
Genuino talks about the importance of public-private partnerships when it comes to building transport infrastructure in the Philippines but also the need for a similar approach to digital infrastructure. He believes that in two years, ePLDT will have the capacity to transport massive amounts of data and traffic to and from the Philippines.
Geopolitical tensions in the region and a moratorium on new data centre builds in Singapore, he says, could force some hyperscalers to look for alternative sites to ensure available capacity for the growing data demands of customer.
"We feel the Philippines will be primed as a regional transit hub in the next few years and we are working very closely with the Government, with the Department of Trade and Industry, to be able to make Philippines the next hyperscaler hub of Asia," says Genuino.
"We are also working very closely with the government to ensure that we build out this infrastructure to be able to promote economic inclusiveness. We're working very closely with schools, with executive branches of government, and with SMEs to help fuel their digital transformation."
Driving digital transformation is all well and good but, as many organisations and governments learn too late, that also means increased risk in terms of cyber security. The COVID-19 pandemic was in some ways a gift to cyber criminals who were only too happy to take advantage of the sudden rush to move business operations to the cloud.
Securing the cloud
Alexis Bernardino is the Cybersecurity Evangelist and Customer Field CISO of ePLDT, and he says it is not simply a question of if an organisation will experience a breach but when.
"The $1,000,000 question really is, is your organisation ready to respond and recover?" says Bernardino.
"At ePLDT, how we adapt to this current cyber landscape is by veering away from the conventional 'preventive, detective, reactive' cyber security approach and we move the needle to a predictive and responsive mode of proactive cyber."

We operate on an "assumed breach mode" acting as if we have been already breached. With this strategy, we are already responding to and mitigating any attacks in our infrastructures. Moreover, the mindset of paranoia and vigilance is being inculcated in the culture of the entire organization.
Digital transformation is the name of the game in business today, with organisations embarking on a journey of convergence and cloudification, and each with their own strategy and approach. However, caution is required, and Bernardino says organisations should never undermine or downplay security.
"Cyber security is the most critical and crucial component to ensure the success of any digital initiative," he says.
"Most organisations right now are evolving in the three best practises and trends in the industry today. Number one is convergence, number two is cloudification, and number three is zero trust – and ePLDT is well positioned to provide our customers with expertise with the facilities and the technology."
Many commentators believe that the role of the Chief Information Security Officer (CISO) has changed significantly since the onset of the pandemic. Long seen as a backroom function or someone the C-suite would only take notice of when there was an IT problem, the role has been rebooted for 2023. Now, cyber security (and that means cloud security) is right at the top of the agenda, and CISOs have a new voice within the organisation. Bernardino is quick to agree.
"The role of a CISO has evolved today from a purely operational focus to a business focus," he says. "The business has demanded somebody with cyber security subject matter expertise and a strong operational background to be in front of the customer –
evangelising cyber best practices. It's a very unique skill set and proposition, trying to balance the technical and business aspects of cyber security and how it impacts the bigger picture of digital transformation of any organisation.
The malasakit difference
Being in front of customers day in, day out, ePLDT hears the actual needs and requirements that they have in the field and, as the leading and powerhouse data centre, multi-cloud and cybersecurity service provider in the Philippines, ePLDT is guiding its customers and clients as their trusted advisor and business ally.
Cloud can be a crowded and sometimes confusing environment for businesses taking their first steps, and that is why so many organisations in the Philippines turn to a local, trusted solution from one of the country's most respected brands.
CEO Genuino agrees but thinks there is an extra X-factor that sets ePLDT apart – malasakit.
"When people ask what sets us apart compared to foreign consulting companies and systems integrators that we compete with here on a daily basis in the Philippines, I think it's a Filipino term called malasakit," says Genuino.
"It's hard to translate this into English, but it means extra attention and extra care and attention for what the customer needs. It's a combination of care and empathy, and I think that's our advantage. We have been a strong partner of most of these enterprises through some tough times, and what we're doing now is adding another layer – cementing the partnership.
"With the strength of the PLDT organisation behind us, the infrastructure that we've created and by hiring the right people to support our growth, I think customers should be able to look at us with a certain level of trust and confidence that we can deliver all of the digital requirements they're looking for."
That's one reason why ePLDT won Microsoft's Partner of the Year Award in 2022, and testament to the hard work that has been put in to build the digital ecosystem, and validates the approach that ePLDT is taking. Awards like this are also important when it comes to attracting and retaining talent as itshows they can compete with the best of breed in the Philippines.
Genuino says his aim is for ePLDT to become not only the premier partner of Microsoft but also of Amazon, Google, Salesforce and the rest of the cloud provider ecosystem.
"We have the capability, we have the infrastructure, and we have the customer relationships, given our 94-year legacy in the Philippines," he concludes. "I think if you put all of these ingredients together, it makes a very strong position. Customers can look at ePLDT as a one-stop-shop for all their connectivity and cloud transformation requirements."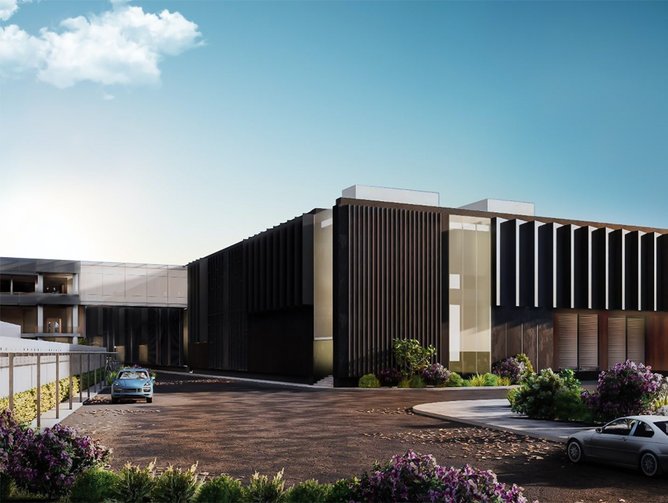 ePLDT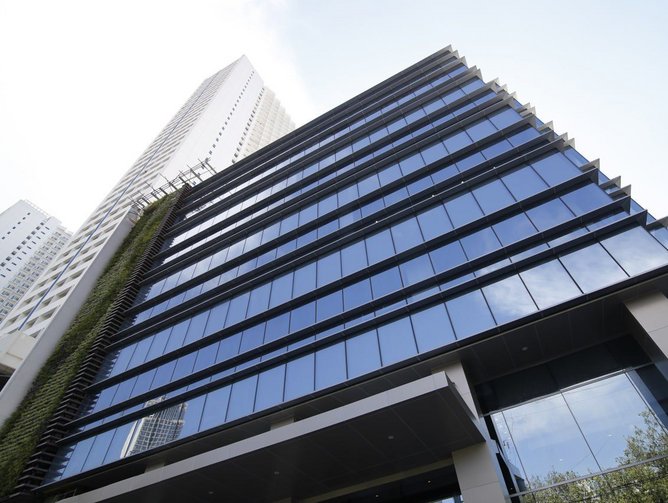 ePLDT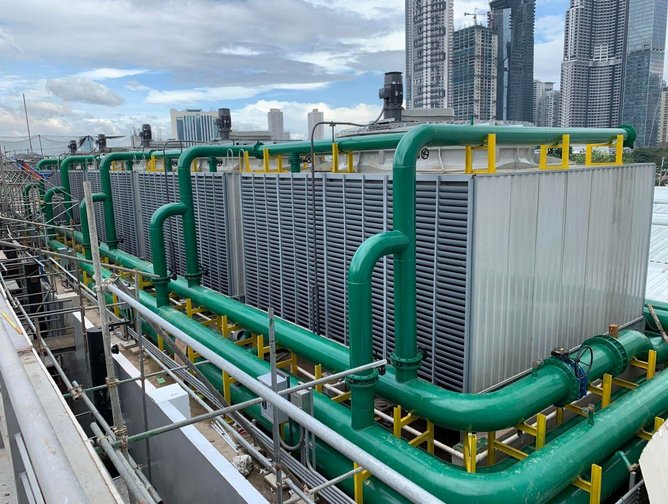 ePLDT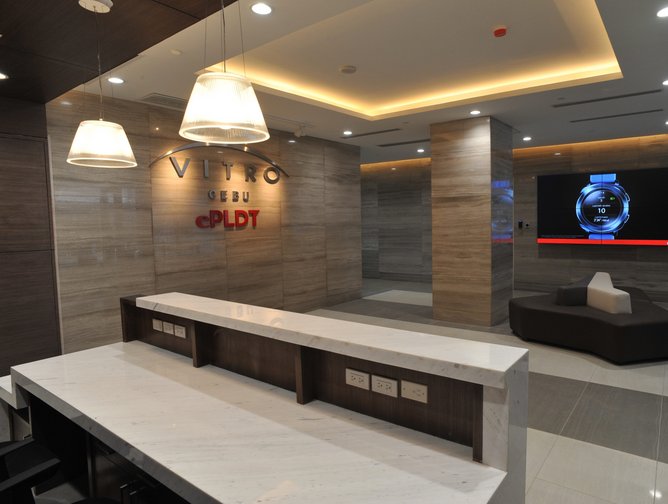 ePLDT