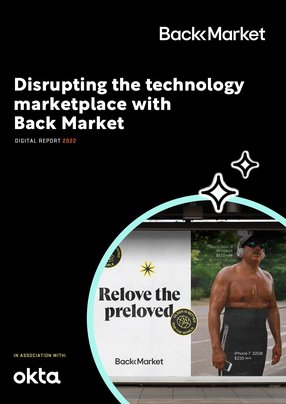 Disrupting the technology marketplace with Back Market
Back Market's Quentin Le Brouster outlines how his company looks to transform tech consumption by offering refurbished products as an alternative to new
Consumer behaviour is undoubtedly changing. As governments, businesses and individuals become increasingly climate-conscious, people around the world are making more responsible decisions when it comes to the environment.
Insight by Deloitte suggests that consumers are selecting different measures with the aim to shop more sustainably. The consulting company found that people have embraced the reduction of single-use plastics and opt for the more sustainable brands on the shelf.
Keen to be part of this shift, Thibaud Hug de Larauze, Quentin Le Brouster, and Vianney Vaute founded Back Market in 2014 to revolutionise the technology marketplace.
"We are bringing tech devices back to life by extending their lifespan, building immortal machines that will last forever," says Le Brouster.
On a mission to restore trust and desire for refurbished devices, Le Brouster explains: "The new electronic device market remains larger than the refurbished market. We are really willing to challenge the way we consume tech."
In the eight years since its founding, the Paris-based company has become the world's leading renewed technology marketplace and wants to lead the way in the transition towards a circular economy.
"To understand Back Market and why this is important; to produce a new smartphone, for example, you have to use 82,300 litres of water to create a new product. To put back a product on the market a product that is going through refurbishment you only 13,900 litres" outlines Le Brouster.
"What we want there is really to reduce the ecological impact of technology. We are fighting to change the way tech devices are consumed for a positive impact on the planet," he adds.
On top of the huge water savings, refurbishing a product produces six kilogrammes of CO2 emissions whereas a new device produces 86.
Overcoming fears with the refurbished tech marketplace
Le Brouster, who is also the Chief Technical Officer at Back Market, explains that despite these environmental benefits, there is still a way to go in terms of changing people's perceptions of refurbished devices: "Even our customers in France have some fears, as the majority of them are consuming refurbished devices for the first time. So they may be scared about the scratches on the devices or the quality of the battery."
"What makes us successful is that they are always happily surprised. Just when they're scared about scratches and they receive a device good as new, they're like: 'Wow. Why did I wait so long to switch to refurbished devices?'" he continues.
Although he says that the lower price of Back Market's devices makes the company attractive to a number of consumers, Le Brouster believes it is the company's mission that has been a key driver for its success over the past eight years.
He says: "In the end, when people buy at Back Market and we explain our mission, people are engaged in what we are doing and they want to be part of it. People are willing to change their consumer behaviour."
"There has already been a big boom in France in how people consume smartphones, as they want to change. Comparing this, for example, to the US where 90% of the population are still buying their phone with their mobile plan. We are successful in France for sure. We are in 16 countries already but there is still a lot to do. We want to be known in the US. We'll keep on working and developing to deliver more refurbished devices," added Le Brouster.
Building trust by focusing on the customer
Consumer experience is key to Back Market. Looking to build trust for the refurbished maker, Le Brouster explains that the company is always looking for ways to improve the quality of its product.
This is where the CTO plays a key role, ensuring the technology is up to scratch and when it isn't, finding solutions to resolve it. When we launched Back Market,15% of the products we shipped were not working. We replaced them as soon as we could and the customer then had a good experience. But still, the defective rate was higher than we would want. We went into a lot of effort to audit the refurbishing process to assess the quality of the product. We audited all the different types of battery-related issues to the different phone models and built our expertise on that."
"Thanks to this, we managed to reduce this defective rate from 15% to 3%. We drastically improved the quality of the refurbished and that in the end is what will build trust."
With consumer experience at the heart of its operations, Back Market also holds customer feedback to the highest regard: "We realised, to be successful with customers is to be really passionate about them. We have customer reviews printed on the wall in the offices, with a process called 'Everyone Support'. So every employee of Back Market that joins the company does one day of customer support. They will work as a customer care agent to understand and talk to the customer, understand the pain they could have, understand the complexity of the problems they may face."
"We have a dedicated team to manage customer care, but we also have a dedicated team to manage the worst experience and bring some answers to that. So, for example, sometimes we ship products that are working at 99%, but maybe the Bluetooth is not working well. So it's enough for us to send them a new product, but many of our customers need their mobile phones for work etc. To ensure they aren't without a device, we send them a temporary phone in the meantime, which they ship back to us when they receive their new one," he continues.
Promoting solidarity during the coronavirus pandemic
Going beyond consumer experience, Back Market is dedicated to giving back to its community, particularly in times of difficulty. During the pandemic, the company looked to ways to support struggling families as they navigated homeschooling.
Le Brouster explains: "Solidarity was really important to us during the pandemic. We've been helping a lot of NGOs by giving them some materials for families that couldn't afford it. For some families, it was hard for them to have the correct equipment to home school all their children, as many need computers to assist with their school work. Refurbishing is a really good way to make products cheaper and help NGOs and other initiatives that supported families during the lockdowns."
This solidarity feeds into its company culture and the company ensures that its employees feel supported as well. Noting one unique initiative, that as Co-Founder he is particularly proud of, Le Brouster says: "Back Market gives our employees two days where they can attend a strike on a matter that is important to them. One of the days we go as a company, the other day the individual can go to one of their choosing. In March of this year, the company will be going to the World Climate Strike. We will have no meetings on this day and instead, we will walk the streets as part of the protest."
As well as promoting climate consciousness, Back Market knows that sustainability isn't as simple as reducing CO2 emissions and water usage. Keen to tackle a number of sustainable development goals, the company is an avid supporter of diversity, equity and inclusion.
"Our mission at Back Market is to empower people to save the planet; this can only be done with a team that has different perspectives and experiences," says Le Brouster.
He continues: "As we look to drive forward our mission and as the company changes the statis quo in tech, we are increasing representation. It's a big job and one that we can't do alone. So we are partnering with amazing organisations like PowerToFly, 50inTech and Women in Tech. And together, we're on a mission to educate and provide opportunities for anyone to change the exciting world of tech, regardless of the background."
Using the cloud to bolster defences
Joining Back Market on its mission is cloud software company, Okta. Consistently named a leader by major analyst firms, Okta helps connect organisations with technologies to help them reach their full potential.
With different challenges around theft and data security cropping up for the Back Market tea, Le Brouster explains that the partnership was crucial for connecting the company's devices: "We selected Okta to manage all the rights, all the identities of our employees and allow us to be sure that we could also manage all the rights on the different software we use. And now, if a computer gets stolen, we can turn it into a rock basically and remove everything that's inside. We can wipe it remotely and we can close it remotely."
As the company developed a comprehensive defence strategy to prevent data leaks, Okta proved an important component to ensure Back Market was well protected. This strategy was essential as the company looked to expand since its founding, and will continue to be as it looks to move into other markets.
"We are really proud of our geographical expansion,opening in more than 12 countries in the last two years and we aren't willing to stop there. We're in Europe, the US, Japan and we want to expand Back Market in all of Asia. So that will be a big challenge," says Le Brouster.
On top of its expansion efforts, Back Market is also keen to focus on its company image. Known for the refurbishment of mobile phones, the company wants to showcase the other products it has to offer; 40% of its products are not mobile devices and Le Brouster explains it is important to expand on what else the refurbished market can offer.
He concludes: "We also want to offer the ability for anyone to repair the products through Back Market. So either by themself through self-repair, by having someone that will come to them and fix their product, or going down the street to a repair shop. That is an important domain that we would love to explore."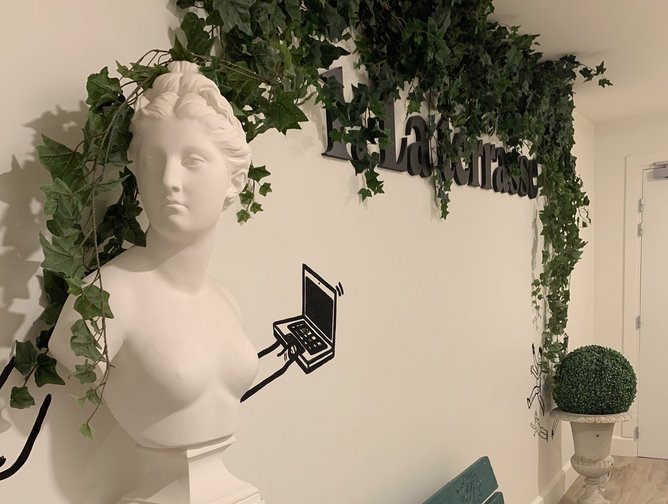 Back Market office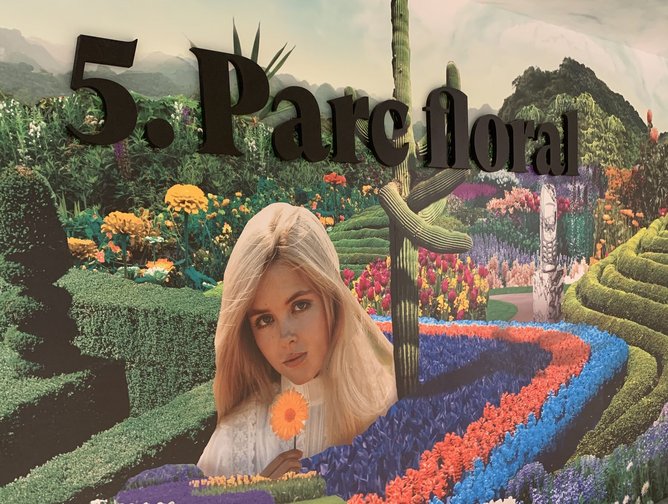 Back Market office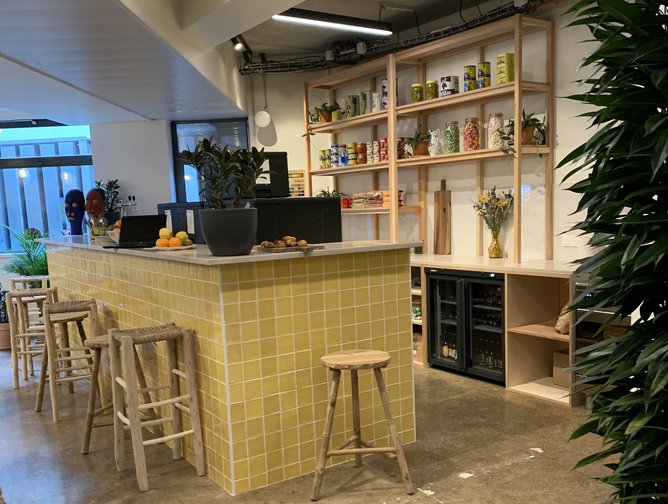 Back Market office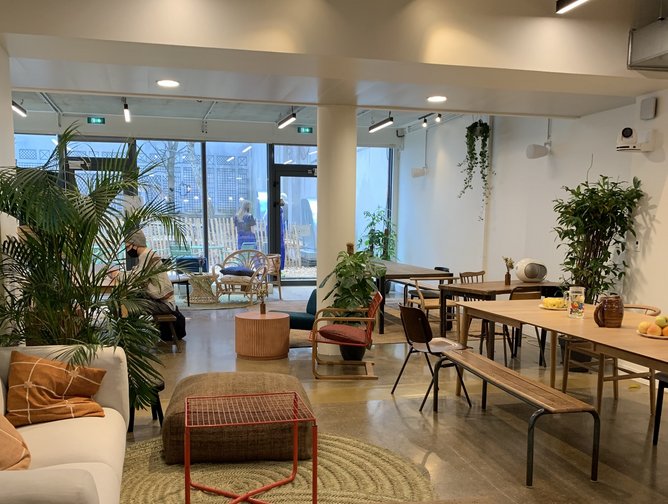 Back Market office