YouTube named as the world's most-used podcast platform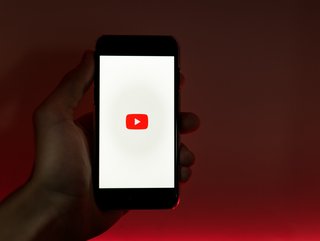 A new report has named YouTube as the world's most popular podcast streaming platform, boasting the largest listeners share of the world's 4mn podcasts
According to Luminate's Podcast 360 report, YouTube is now the most popular podcast platform in the world.
In fact, out of all American podcast listeners (aged 13 and older), 78% use YouTube to listen to their podcasts.
This rise to the top spot is, largely, thanks to the increasing popularity of video podcasts.
Listening alone is still the most popular mode of podcast-consumption, with 83% of respondents saying that they purely listen to their favourite podcasts, while 59% of the report's respondents said that they prefer to watch their podcasts (42% do both).
And, although both Apple and Spotify do support video watching, YouTube is still the go-to viewing platform amongst the world's podcast audiences.
Interestingly, in response to its impressive success in this developing market, YouTube has announced that it will soon be launching its own dedicated podcast page (a development that is currently in the rollout phase).
The rapid rise of the podcast market
Currently, the podcasting market only represents a very small proportion of YouTube's revenue.
In 2021, YouTube generated $28.8bn in revenue. And, in comparison, the entire podcast industry has only just exceeded the $1bn mark.
However, there is still huge, untapped financial potential for podcasts.
The number of podcast listeners in the world grew from 274.8 million listeners in 2019, to a projected 504.9 million in 2024.
According to the new Luminate report, two out of five podcast consumers have purchased podcast merchandise, and an impressive 35% intend on purchasing a product or service that they heard about on a podcast.
So, much like the boom of influencer marketing, it's highly likely that podcast marketing will become a widespread strategy in the very near future.